Welcome to Charlotte!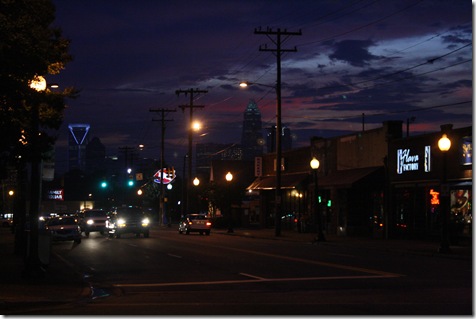 The drive up here ended up taking way longer than we expected, but we've arrived!  My in-laws are already here (looking at houses to buy), and we spent the evening with them.  We've just now arrived at the hotel!
On the ride up, I declared I simply had to get a Dairy Queen blizzard.  Blizzards are my favorite treat, but pretty junky – so I try to limit them to 'special occasions.'  A car trip seemed like a good reason to me to get a small Resee's Blizzard!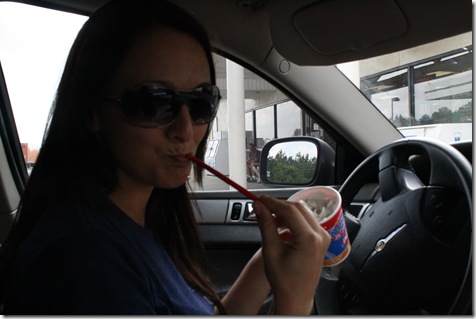 The woman ACTUALLY said to me, "It's upside down thick!" in a sweet Southern accent and turned it upside down when she handed it to me.  Pretty much made my day.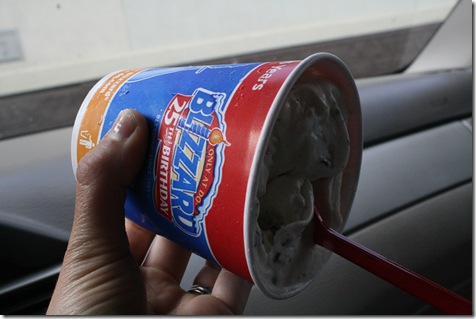 We arrived in Charlotte around 5 PM and headed directly to the Husband + my father-in-law's new clinic.
Ta-da!  This was quite an exciting moment.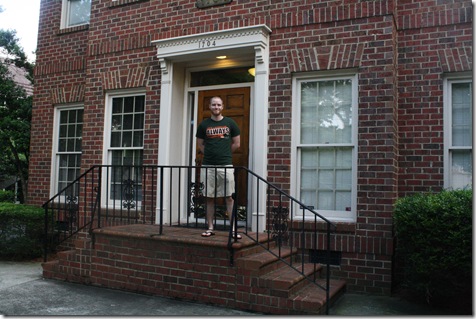 His mom had a bottle of champagne for everyone!  We made lots of toasts!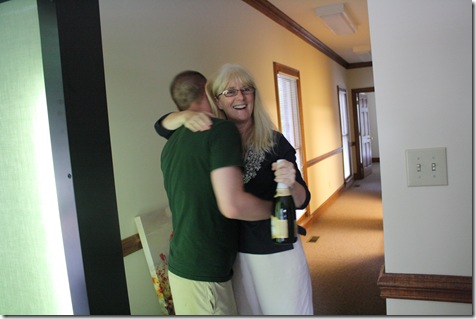 After checking out the clinic (which was SOOOO exciting – I cannot believe my Husband is going to be practicing soon), we drove around the areas of Dilworth and Myers Park.  Then, we headed to Plaza Midwood for dinner.
As I've mentioned before, one of our primary goals is to find a house in a WALKABLE community.  I really want safe sidewalks, bars, and restaurants around my home.  So we're scoping out the areas to see how well they fit into a 'greener' lifestyle.  Plaza Midwood is cute… it's definitely in the running.
We went to a restaurant called Dish for dinner.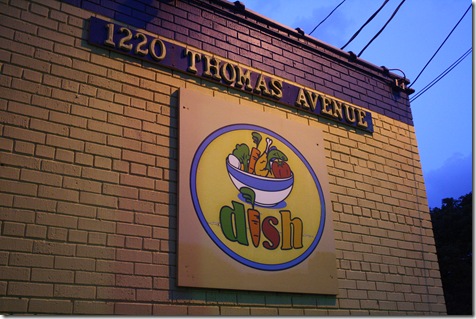 I ordered the 4 Veggie Plate for dinner, which was a mix-and-match meal.  I got the mashed potato, sweet potato, collard greens, and lima beans.
It was amazing… truly great Southern cooking.  I've never had collard greens before and they ROCKED.
Oh, and a beer.  Have you tried Sweetwater 420?  It's pretty epic.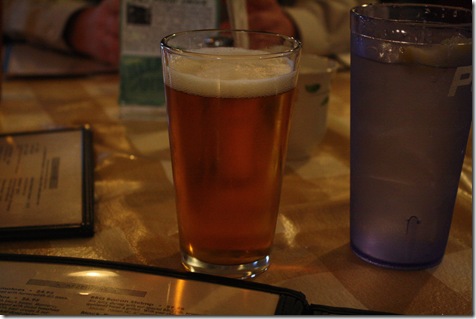 Post-dinner walking sesh in Plaza Midwood.  It passed the walkable test for me!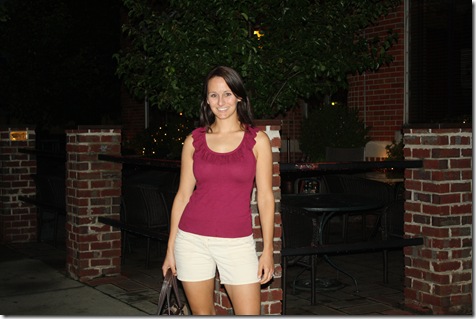 Alright… gotta get my game face on because the Husband and I are going to hash it out over potential home choices, and I've got to get to bed soon!  I'd love to squeeze in a workout before we leave in the morning…
Goodnight, friends!