I have a sneaking suspicion we're staying in one of those hotels with a fancy lobby…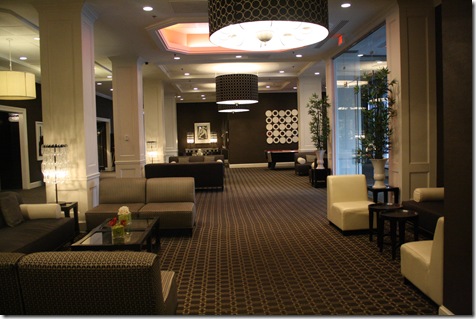 … And beautiful views…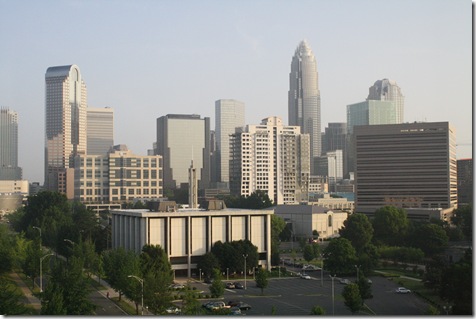 But underneath all the glam, it's more motel than hotel.   I had high hopes for The Blake Hotel, but so far it's been a little bit of a disappointment.  At least the bed was comfy!
Case in point:  Lame gym.  They didn't even have a treadmill!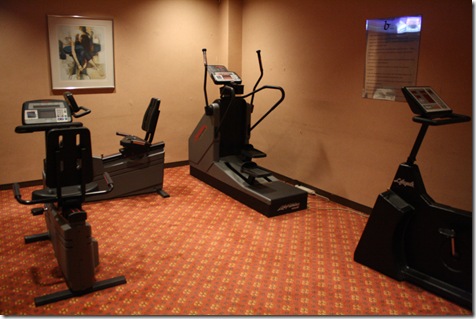 To make the most of my hotel workout, I did an interval session on the elliptical.  Maximum workout in minimal time!
Here's what I did:
Warm up at Level 1 for 2 minutes
Interval 1:  Level 6 at 60 RPM for 2 minutes
Interval 2: Level 8 at 60 RPM for 2 minutes
Interval 3: Level 4 at 70 RPM for 2 minutes
Repeat for 25 minutes
I  love interval workouts because it really helps me to stay mentally occupied.  I really hate working out indoors to begin with, so having a purpose makes it easier!
I wanted to lift some weights after my cardio sesh, but there were only 30 pounders?!  Strange.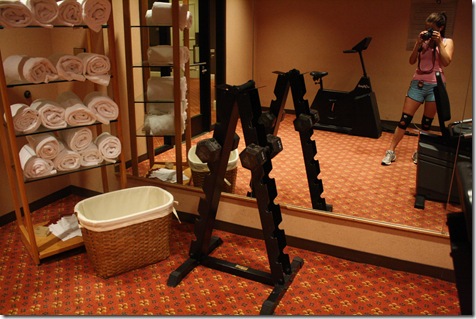 Instead, I laid down a towel and did:
100 bicycle crunches (side note: if you keep your knee directly over your hip during the crunch and don't allow it to come closer to your chest, this move is much more effective)
30 girlie pushups
Hotel breakfast was sub-par, too.  🙁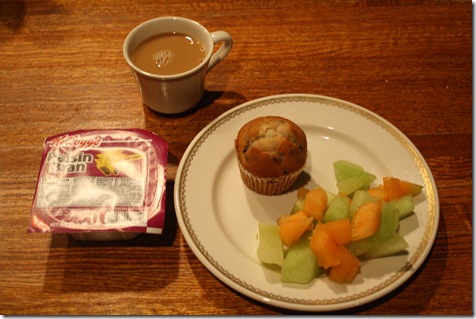 I had mushy fruit, Raisin Bran with milk, and a blueberry muffin.  Bah.  A breakfast like this will never hold me over until lunch!  The Husband (with his new vegan ways) was in a terrible position at the breakfast bar and ended up eating a dry bagel.  🙁
Ah well… at least I tried to be hotel healthy!  :)  I find that maintaining at least a semi-normal workout schedule on a longer vacation is so important to my mental well-being.  It helps keep me sane!
And…. we're off!  Hopefully we'll find a nice place to live in!  And we're having dinner with Kath and Matt!