I have a new modus operandi for restaurant dining.  I'll admit it's not original, but it sure is helping me:
Eat vegetarian at non-vegetarian restaurants
Save $$
Eat healthier portions
My new M.O. is to order a salad and an appetizer instead of an entree when dining out… especially at $$$ restaurants.  This way, I'm eating something more interesting than the vegetarian pasta – and saving money on an expense entree.
We went to a place called Blue in Uptown Charlotte.  This was our official celebration of the Husband becoming a Doctor of Oriental Medicine!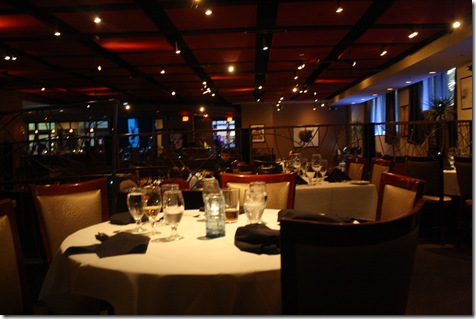 We started with two flights of wine, which made it look like we had a ton of booze on the table – but really, it was just 4 oz. for me and 8 oz. for the Husband.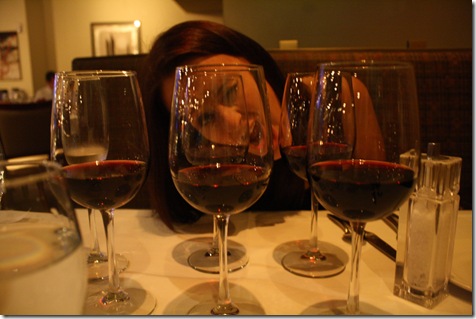 Real mature.
I had the Layer Cake Syrah and Seven Deadly Zins Zinfandel.  Both are excellent but I love the Zin more.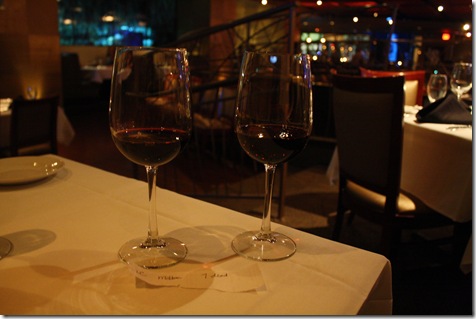 And my meal, as mentioned, included a salad: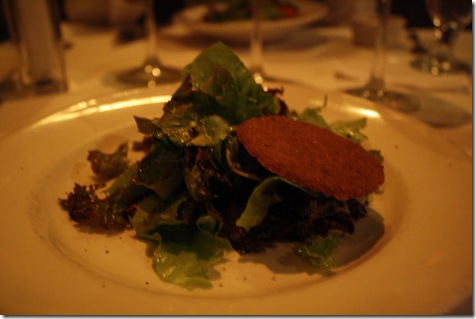 And a Mediterranean platter, which included warm pita bread, THE MOST AMAZING HUMMUS I'VE EVER HAD, baba ganoush, olives, and peppers.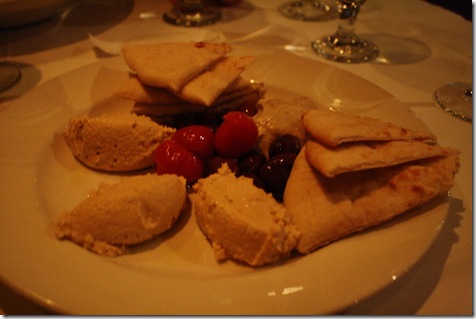 After dinner, the Hus and I walked around Uptown for a little bit and checked out the nightclubs.  As ya'll know, we're not shy about tearing up the dance floor and were pleasantly surprised to see many bumping clubs on a Thursday night.  Wahoo!  Score, Charlotte!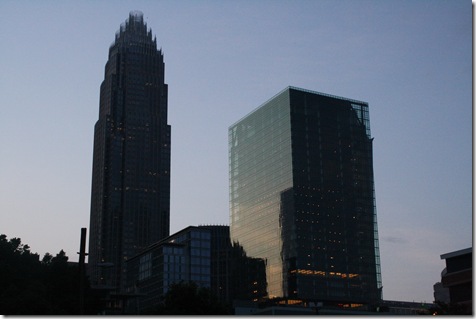 I WILL wake up early and go for a run.  My clothes are laid out and everything!  Hold me to it in the morning!  🙂
What are your 'tricks' for eating healthy at restaurants?