I wrote on Friday that our new place in Charlotte feels like 'serendipity,' and it really does.  The Husband and I could tell there was something special about the place right away. 
On Thursday, we drove to the house to meet the landlord, not realizing that I had accidentally switched addresses in my datebook.  When we got to the house, the realtor (of course) wasn't there, but the tenant – Lynn  – was sitting on the front porch and offered to show us the duplex when we explained the mix-up.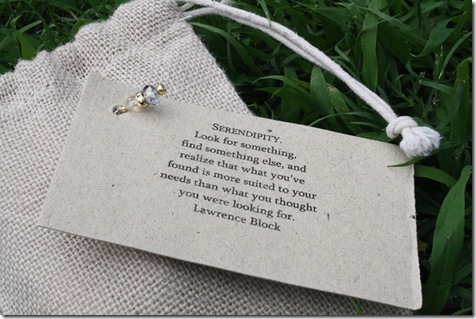 Lynn and I got to talking and realized we have a lot in common.  I told her about Operation Beautiful, and that's when I discovered that Lynn runs a jewelry business called Bella Sorella, which means 'Beautiful Sister' in Italian.
Lynn is on the left:
The business is dedicated to Lynn's sister, Melissa, who struggled with bulimia throughout her life.  Melissa's struggle lead to deep anxiety and depression with her life ending in suicide.   Lynn told me that she never really understood how serious her sister's eating disorder and depression was until it was too late.  Her main desire in life is to help educate others about the seriousness of eating disorders and mental diseases.  "There's no reason to hide in shame," Lynn told me.
Bella Sorella not only has a wonderful mission, but Lynn's jewelry is also gorgeous.  She creates charm-style vintage necklaces and bracelets, but her most important pieces are customized creations that she designed at the direction of individual clients.  The clients meet with Lynn or mail in their old jewelry – maybe earrings from their Grandma or necklaces their mom handed down to them – and Lynn uses these pieces to create a modern, fresh necklace that makes the old jewelry new again. 
In fact, while I was having a glass of wine with Lynn, a client came up with a box of old jewelry that belonged to her Grandmother for Lynn to transform into a new pieces for her and her sister!  I think the concept is a wonderful way to honor a loved one or just remember all the good memories associated with your old jewelry.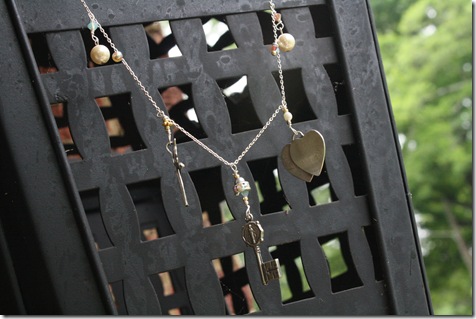 The first piece that Lynn created was a necklace featuring charms and earrings she and her sister had gifted to each other over the years, as well as jewelry that Melissa used to wear.  The business itself was born because strangers and boutique owners would always ask her about the necklace. Isn't it beautiful?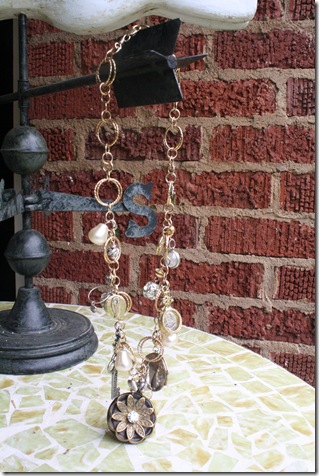 If you've got old jewelry that you're interested in turning into a charm necklace, you can contact Lynn here.  Or you can browse her other beautiful creations here.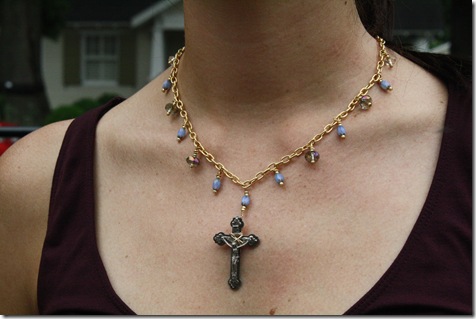 If you hire her for a customized necklace or buy one of her Foundation Donation bracelets, 10% of Lynn's profits will be donated to one of the following charities (whichever you support the most!):  American Foundation for Suicide Prevention; National Eating Disorders Association; H.U.G.S (Healing and Undertanding of Grief from Suicide); Cancer Treatment Centers of America; or the Susan G. Komen for the Cure.  Lynn also donates to cancer charities because she's a cancer survivor herself. 
I just thought Lynn's desire to turn the sadness associated with what happened to her sister into something positive for others was so inspirational that I wanted to share it with you!  I'm always touched by people who go beyond their own grief and do something amazing with their energy.
Do you use art, writing, or another creative outlet to process emotions?