After hours of driving, we arrived at the in-laws' house to discover my sister-in-law was preparing Thai food.  Best arrival present ever!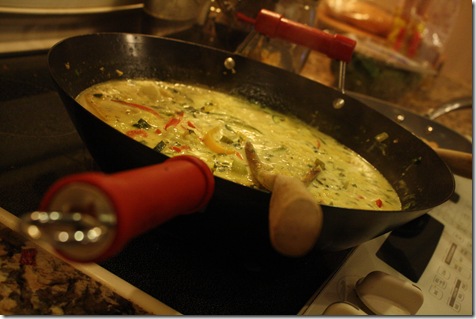 Well, second best…
I really missed my furbabies!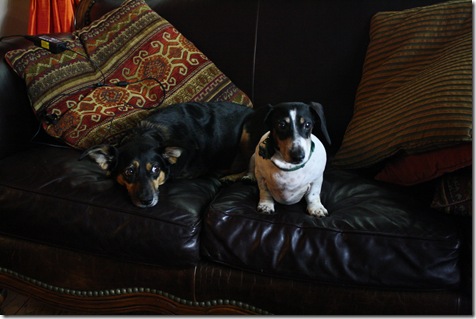 Apparently, Maggie was a very naughty dog while we were gone!  I'm so embarrassed.  She peed on my sister-in-law's clean laundry and barked her furry face off every night.  James – on the other hand – was perfect.  :)  As usual.
The drive back to Florida went smoothly.  We spent two hours reading your comments about being a One Car Family, comparing sale prices, and crunching numbers.  In the end, we've decided to sell one of our cars, but we're not sure which one to sell off.  I'm excited to live a greener life though… and save money!
Car snacks included OJ: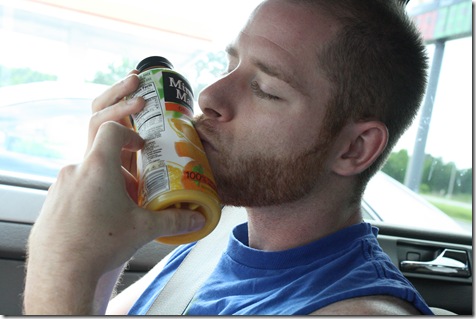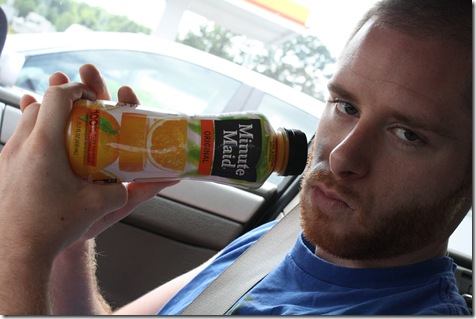 Mehh.
A Starbucks egg & cheese muffin: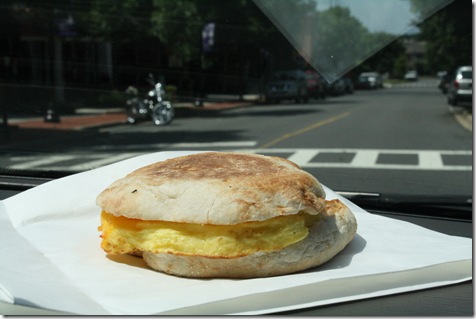 And a leftover black bean burger + Great Harvest bread:
Dinner, as mentioned, was prepared by Sophie.  :)  She's such a good cook!  We started off with cheese and vegetable stuffed portabella mushroom.   She baked them wrapped in tin foil in the oven… the broth was amazing!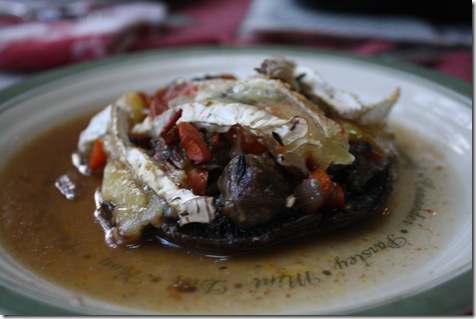 The main dish was a yummy coconut milk-based veggie stir-fry served with white rice.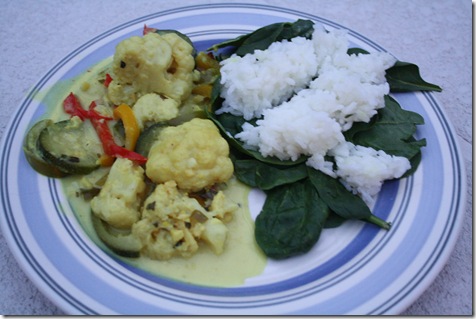 To pump up my veggie quota, I served the rice on top of a bed of spinach – one of my favorite tricks!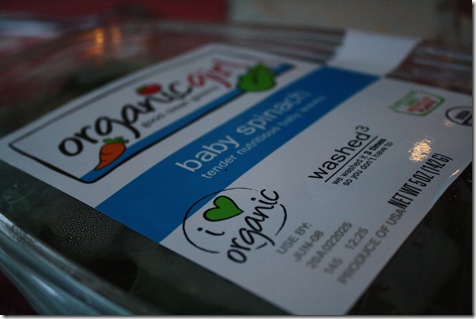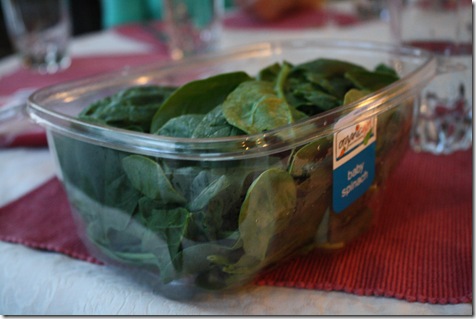 Pie was also served, but after two weeks of traveling, drinking, and indulging, I passed.  It was a great vacation…. But I want to get back to normal healthy eating and exercising.  I feel so much better when I live in balance. 
On that note, I'm off to bed… 8 hours will do me good!  🙂