New shoes!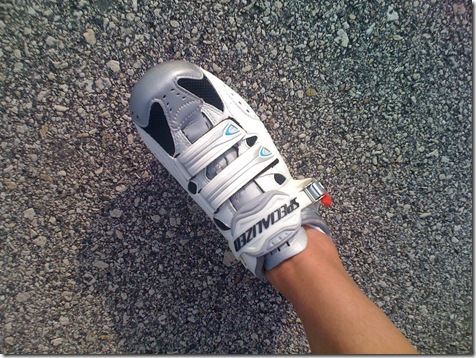 Well, these beautiful Specialized cycling shoes are technically hand-me-downs from Kristin at the Glamorous Newlywed, but they are new to me! 
As you might recall, my Shimanos bit the dust on Monday during a 60-mile bike ride.  When Kristin offered to sell me the shoes at a ridiculously low price, I jumped all over it, even though I knew I'd have to buy new pedals for my bike (it still worked out to be cheaper for me).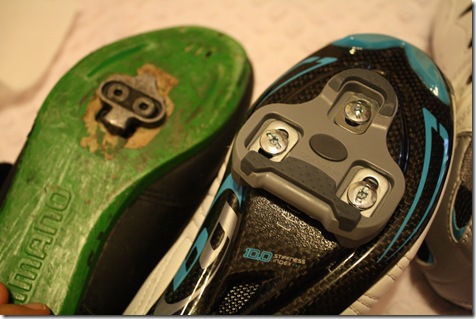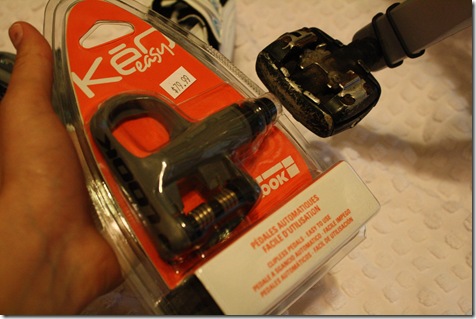 My old shoes had SPD cleats on them, which are heavier than the non-recessed ones on the Specialized shoes.  Actually, the whole shoe felt lighter thanks to a carbon-fiber structure.
I wrestled with the pedals for 15 minutes and then watched a YouTube video before I realized I needed a special wrench to get my pedals off.  I took the pedals and bike back to the store, and then I was good to go!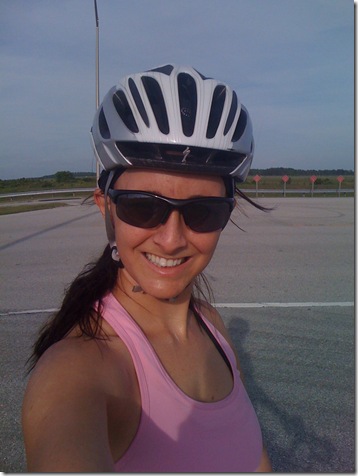 I cycled 18 miles in 1:20. 
All in all, I think the shoes are great.  The non-recessed style takes a little bit of time to get used to, because I can only clip in on one side of the pedals (and they spin); my old pedals let me clip in on either side.  However, I like how more of my foot is attached to the pedal via the clip.  Plus, the shoes are super cute!  :)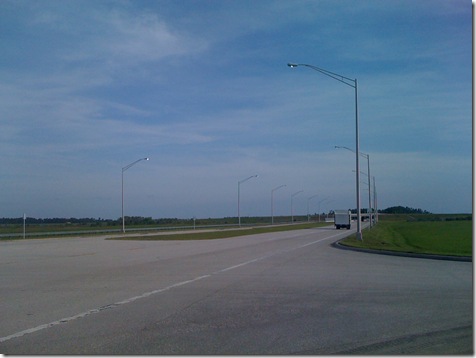 Pre-ride snack of 1/2 cup raw oatmeal, some Puffins, and a Chobani pineapple.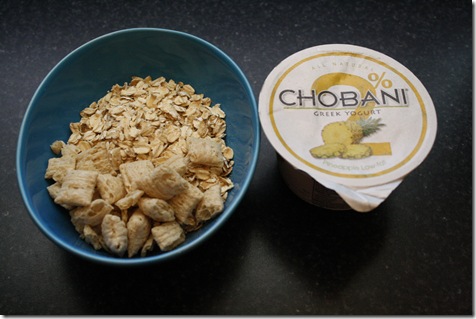 And for dinner, I made veggie pizza with red and green peppers and shredded cheese.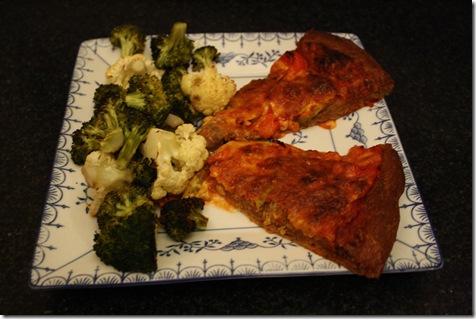 The crust was a whole wheat pre-made dough from my local grocery store.  It was DELISH.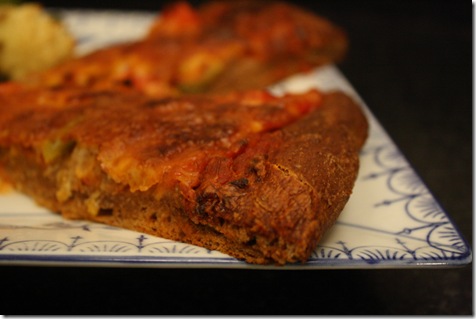 And a huge side of roasted broccoli and cauliflower.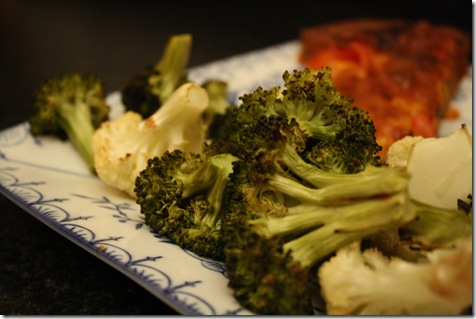 The Husband says he feels just as drained as I do, so we're spending the rest of the night on the couch relaxing.  Hope you have a great Friday!