It's really amusing to me to see how much Sarah and I have changed in the 4 years since we graduated from college – but the best part is that we changed in many of the same ways!  We both went from being party girls (well, we're still party girls at heart, but you know what I mean) to active girls  She's even lost 28 pounds through healthy diet and exercise!
Four years ago, if you told me Sarah and I would be running 5.0 miles the morning of her bachelorette weekend, I would've laughed in your face!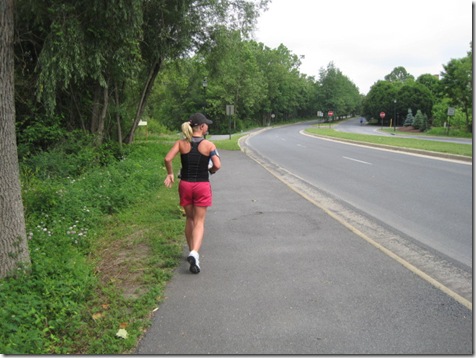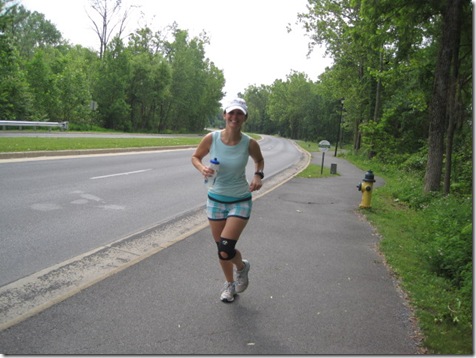 We did 5.0 miles in about 55 minutes… Those hills crushed my soul!  I had to take a few walking breaks to get to the top.  I think I'm going to have to become a better hill runner when we move to North Carolina next month!
Sarah's route takes her through this gorgeous neighborhoods…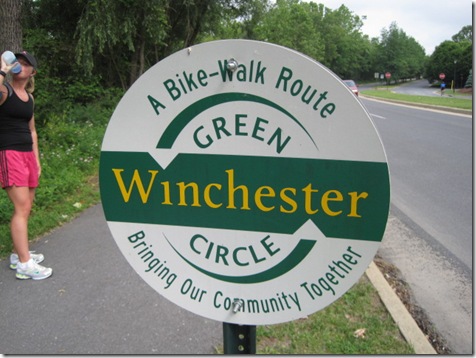 …And pops her out next to a nice greenway.  The former urban planner (I worked in the field for 3.5 years until last September) really admires cities and neighborhoods that make an effort to integrate green space into planning.  It's so important to have stuff like this!  It really does improve quality of life.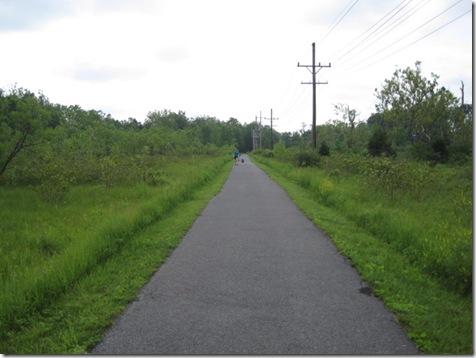 After our run, we showered and headed out to lunch.  Sarah's been talking about Mr. Noodle and Rice since she picked me up from the airport – she knows I love a good Asian fusion!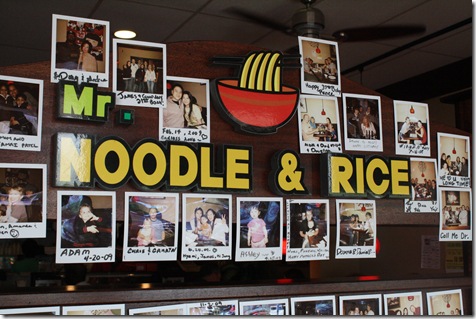 I ordered the tofu yaki noodles, but I asked the waitress to make it as "healthy as possible" by minimizing the oil and adding extra veggie.  It was really good!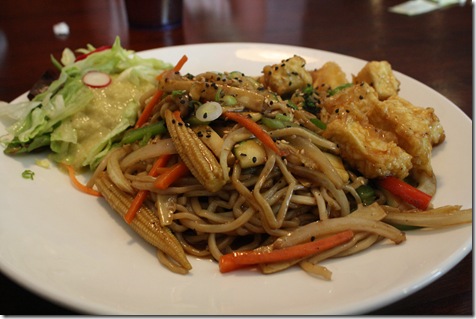 Fried tofu is the best kind of tofu.  Baked just does not compare!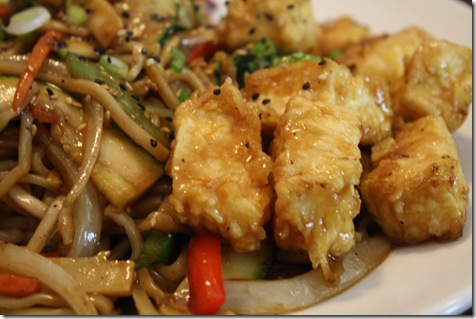 I ate most of the tofu and about 1/2 of the noodles.
And I had two cups of green tea.  I think I need a cup of coffee now, too, because those noodles were quite the coma food.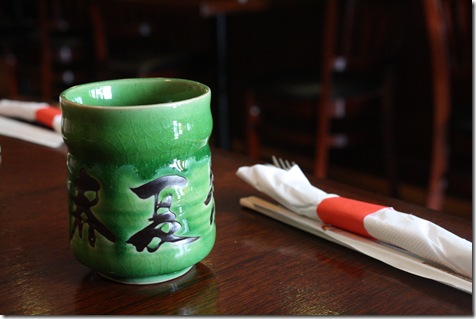 Time to road trip to PITTSBURGH!  I graduated from University of Pittsburgh in 2006 and haven't been back since 2007 or so.  Can't wait to see my college town again!
Let's hear your college pride!  Where did you go to school?