In January 2009, the Husband and I rode the Platypus Bus through Napa Valley.  It was truly the best activity of our honeymoon.  When I realized that Jenna and I would have a free day in wine country, I e-mailed Platypus Bus and asked if they'd host us for the day.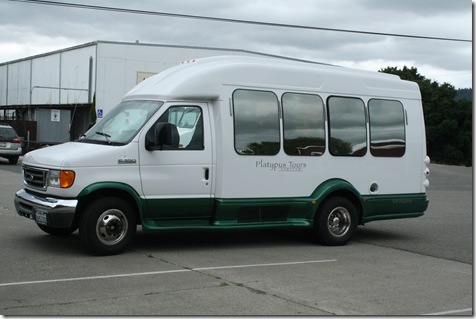 The limo bus drives you to a variety of smaller wineries, provides a snack, lunch, and dessert, and serves as your designated driver.  What more could you ask for!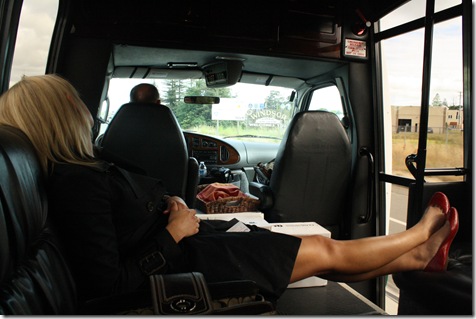 The Platypus Bus took Jenna and I and two other couples to more than 7 wineries!  By the end of the day, I was wined out.  But it was an awesome way to see the Dry Creek area of Sonoma.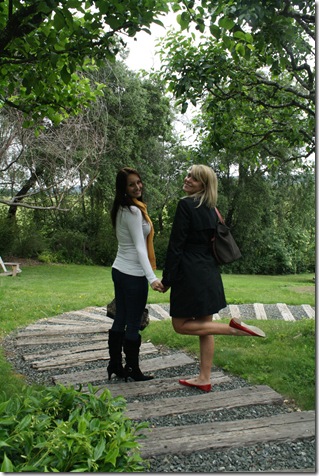 Our first stop was the Family Wineries, a grouping of 5 or so smaller wineries around one central spot.  I loved this spot because there was truly something for everyone.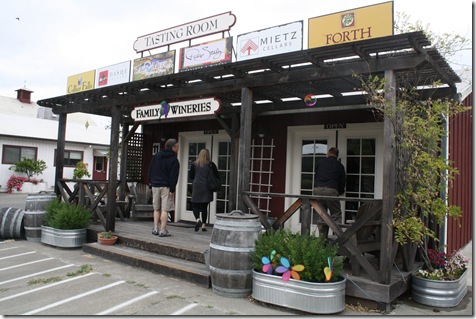 I tend to favor sweet whites, sweet reds, and then spicy reds, but truly – I like all wine and will try almost anything.  My favorite winery in the area was Kokomo, and I walked away with two bottles – one for the Husband and one for my Dad.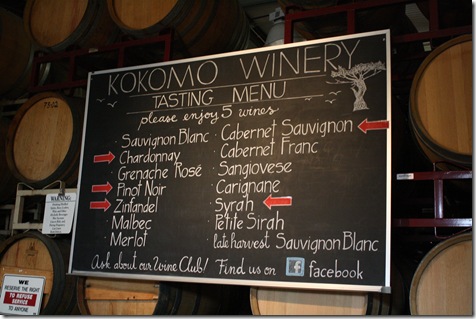 The second best part of Kokomo?  The many winery dogs they had running around!  Riley and I shared a special connection (and animal crackers):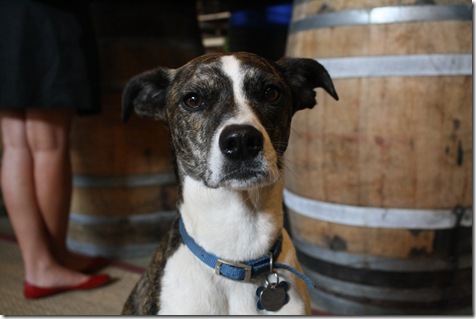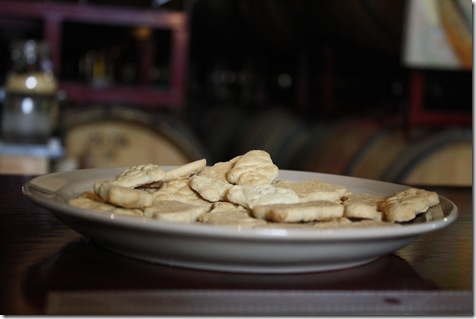 Other wineries pets included Red and White:
I guess I've matured a little bit since the last time I was in wine country, because I didn't finish many of my pours.  I tasted over 40 wines over the entire day, so I'm glad I tried to play it straight!
After the first two wineries, it was time for a SNACK!  Platypus Bus provided us with an amazing cheese + cracker spread.  I dove right in!  I'm definitely still making up calories from yesterday's race.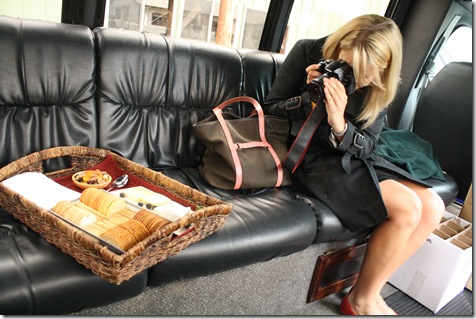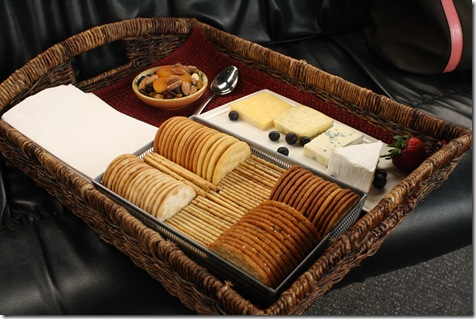 Next up was a fabulous winery called Passalacqua.  I liked most of the wines we tried, but didn't feel motivated to buy any bottles.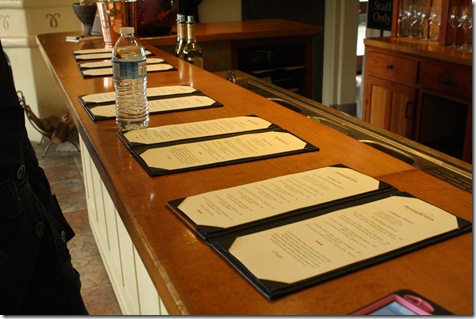 Afterward, it was time for lunch!  One of the things that the Husband and I most liked about Platypus Bus was the healthy lunch.  I was excited to see many of the same items on the menu today.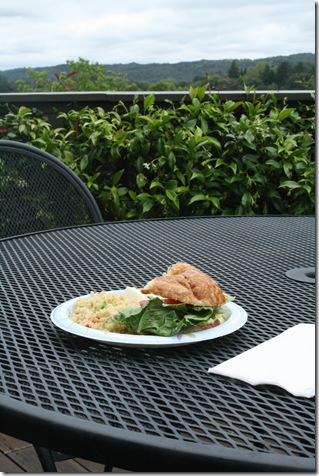 I had a croissant sandwich with hummus, lettuce, and tomato; pear and cheese; and a quinoa salad with cucumber, squash, and parsley.  I went back for seconds of the quinoa salad – it was fabulous!  Must recreate at home!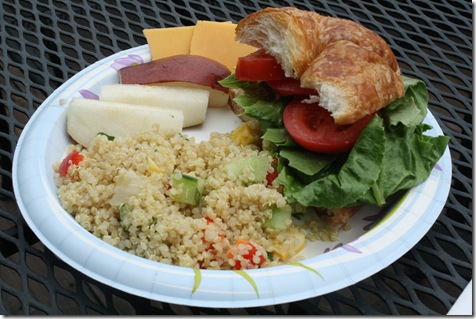 Around lunch, Jenna and I began to hit a wall.  We were both feeling dehydrated and sore.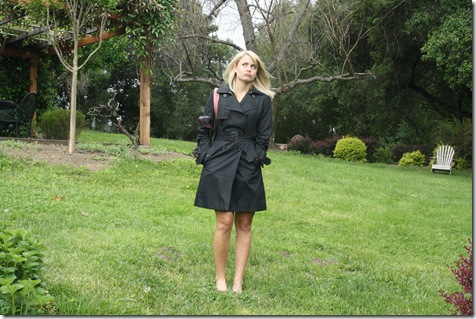 So… we began to chug water.  Tour de Water 2010!  Over the course of the day, I drank more than 9 bottles of water!  I simply couldn't get hydrated fast enough (and, of course, the wine didn't help… but it sure did cure those aching leg muscles).
We eventually resorted to stretching out our poor legs at the bars.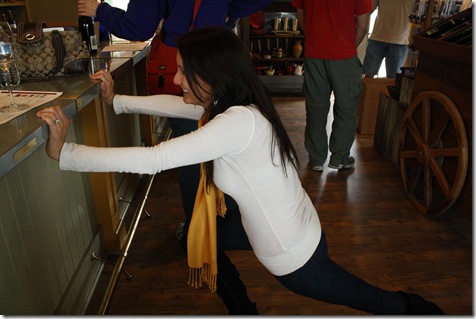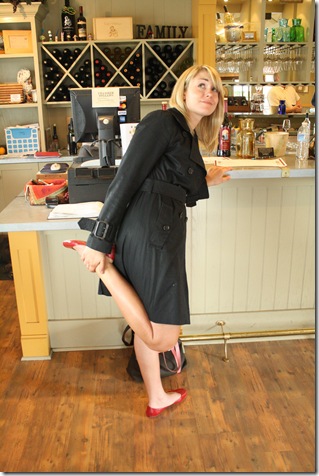 We looped back to Family Wineries for a while, and then we headed to Hawkes.  I cannot believe the view from the tasting rooms of some of these wineries.  Can you imagine being a tasting room associate and getting to stare at this all day long?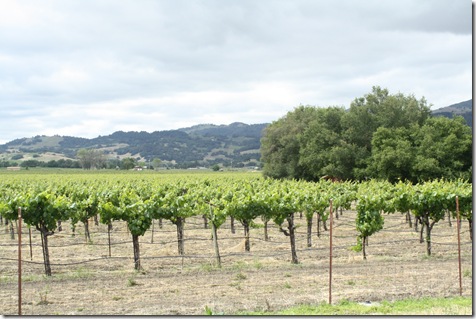 More vino, please!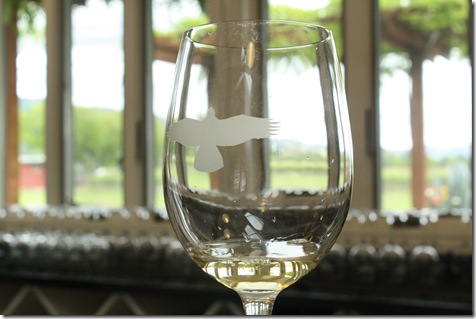 After Hawkes, the wonderful Platypus Bus driver served up a healthy dessert – a sort of nut mini muffin with a smear of cream on top.  I ended up inhaling 3.  I truly feel like I can't eat enough today!  Refuel, refuel, refuel!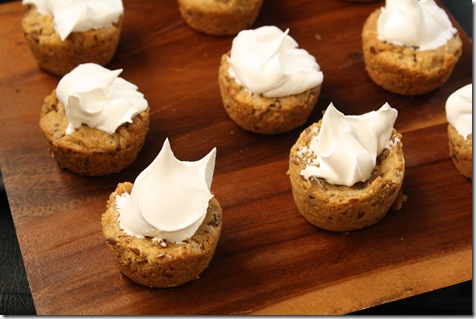 We went to one more winery, but Jenna and I were completely spent and just hung out in the bus instead of tasting anymore wine.  After a while, it all starts to taste the same!
It was a great way to spend my last day in California!  I'll miss Jenna when I leave.  🙁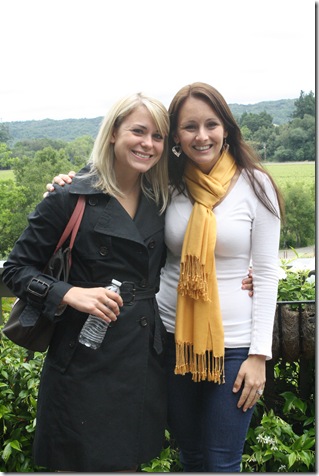 My Dad is coming over to say goodbye, and then we're going to reheat some stuffed shells for dinner.  I think we're going to call it an early night -  I have an AM flight back to the East Coast tomorrow morning.
If you could travel to any US state, which would it be?  America is SO big and SO different… I really need to explore the West more.  I'd love to see the Grand Canyon, too!