Another amazing hot yoga class at Orlando Power Yoga.  I met Katy for the 6 PM class, and we had a blast!  I'm really working hard on balance poses.  I have zero natural balance, but as the teacher said today, "You have to lose it before you can find it."  So I try.  I fall out of my pose.  It's OK!  I'll never figure it out otherwise.
Speaking of yoga, do you know the hygienic way to fold a yoga mat?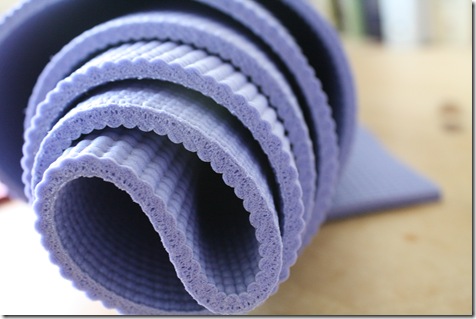 I never thought of how to roll my mat before, but Deb showed me the light in this great post.  Basically, you want to fold it in half before rolling, which keeps the outside germs on the outside instead of rubbing it all over the place where you put your face (and mouth).
Other than yoga, my day included a doctor's appointment, freaking out over my bank account (not in a good way), and getting my work on. 
Afternoon eats included almond buttah and crackers.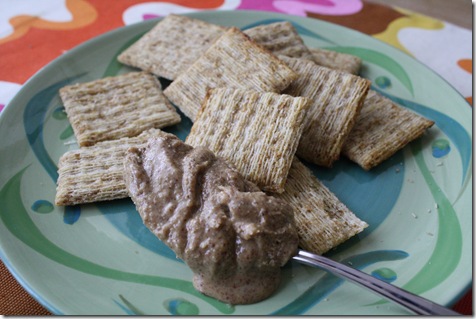 And an orange: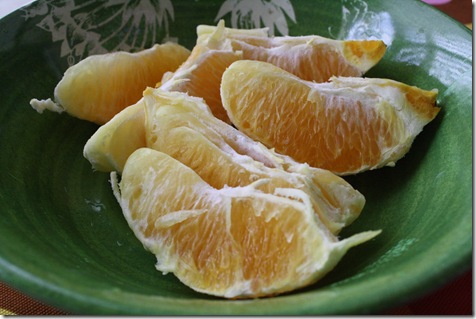 Dinner was simple and fast – just steamed Brussel sprouts and a grilled cheese with arugula.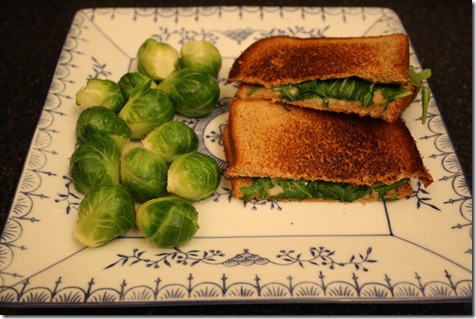 Dessert was a special treat from Savvy Julie.  She sent me a pack of brownies from Marche Noir.  This Cabernet Brownie was SO delicious!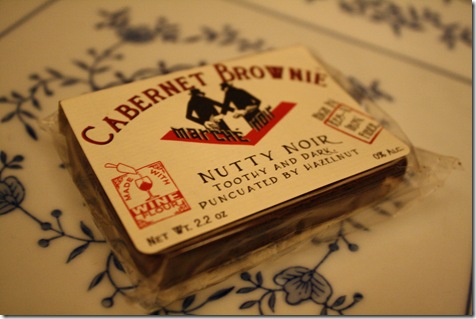 More brownies should include cabernet flour. 
Off to bed!
Are you a germaphobe who thinks about things like germs on  yoga mats?  Because I totally am (I am crazy about the cleanliness of the floor).