The presentation at Pennsylvania College of Technology went so well!  I am relieved and excited.  Lots of women – and men – turned up, and people were talkative.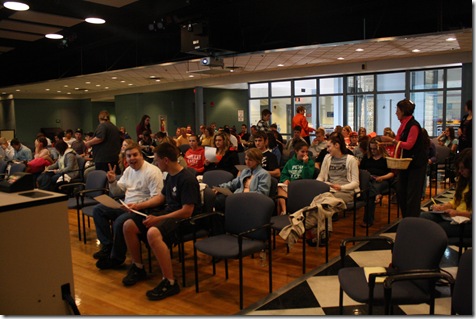 Rewind a bit…
I took a nap this afternoon and then went in search of food.  So many people recommended Wegman's hot and cold bar, so I decided to give it a shot.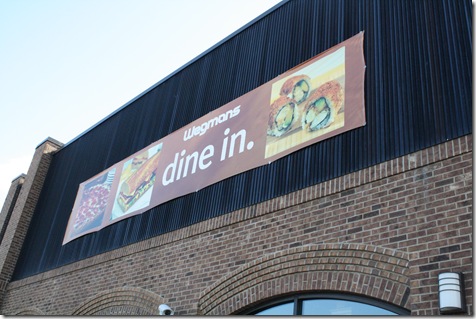 The bar was kind of like Whole Foods', just less vegetarian-friendly.  There was only one type of tofu and it was laden in cream and just didn't look like it would sit well in my nervous tummy.  It did look delicious, though!  🙂
There were other good options!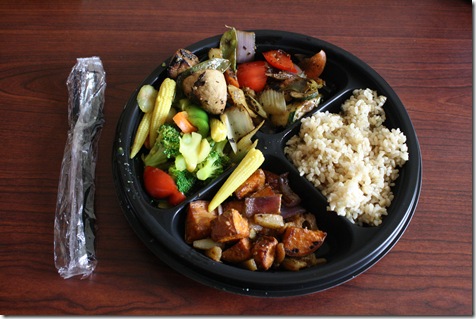 I got brown rice, roasted sweet potatoes, and two types of stir-fry veggies.
Plus, a bunch of fresh fruit.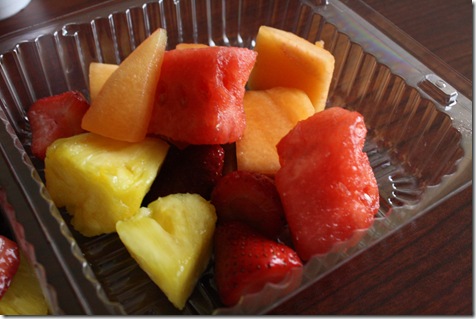 After dinner, it was time for me to head over to PCT campus.  I'm not going to lie; speaking engagements still make me a little scared.  I wonder if I'll ever get over it?  Probably not.  🙂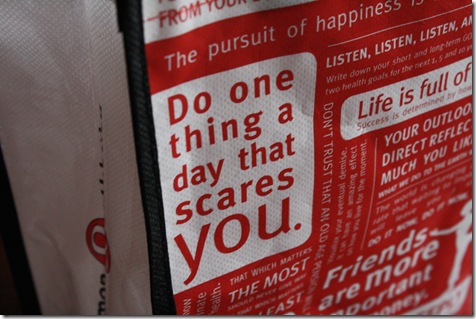 PCT campus was so beautiful.  I was pleasantly surprised; for some reason, I thought it was going to be very utilitarian… but the architecture was interesting and colorful.  And I love how the trees look – Spring is here!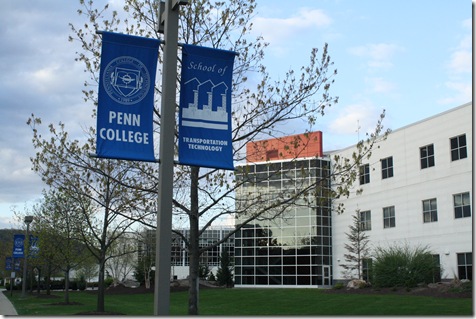 My presentation was in the Campus Center's main presentation room.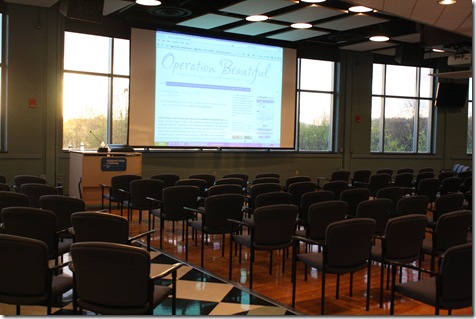 One of the really neat things the universities I have been speaking at do to advertise the events are post-its in the bathrooms!  I went to use the bathroom before my presentation and found a bunch of notes advertising the event and the site.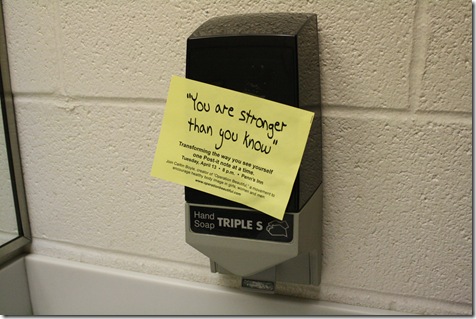 Guerilla-style marketing!
The presentation went well.  About 125 people attended!  I'm trying to expand my presentation to talk about issues such as photoshopping, marketing, and other issues surrounding body image.  I also talk about ways to find your Healthy Ideal, which of course looks different for different people.
I was super excited to meet readers Hannah and Sarah after the event!  When readers of HTP come to my event, I feel so happy… it's like I have friends in the audience.
Now… I'm back in my hotel room, and I cannot wait to relax in my giant Jacuzzi with a cup of chamomile tea and a free cookie from the hotel lobby.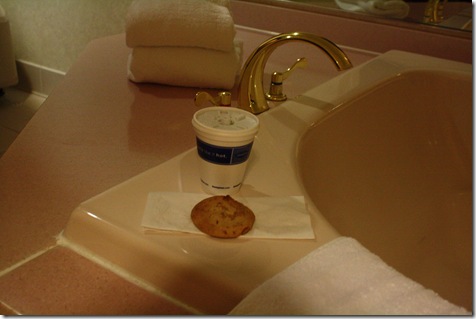 What a day!  I feel like I did so much.  :)  Did you have a busy day, too?  Hope it was a good one!