Operation Beautiful has some really great guests posts from your favorite Blends (Bloggers + Friends) in the Change the Way You See, Not the Way You Look section.  Check it out!
The Husband didn't have to work today, so we're both sitting in the living room – me at the dining table and him on the couch – working on our respective projects.  It's nice to have company during the day!
Lunch: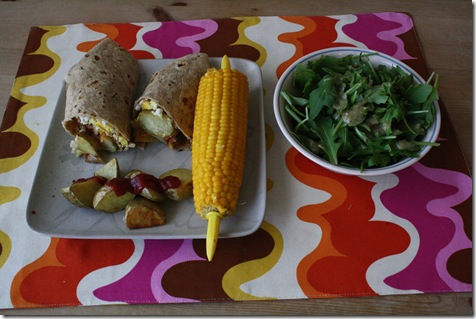 I had a two-egg wrap with roasted potatoes, ketchup, and cheese.  I totally failed at rolling my wrap properly, but it still tasted good.  🙂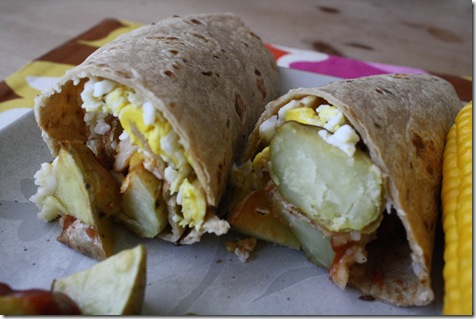 Plus, corn: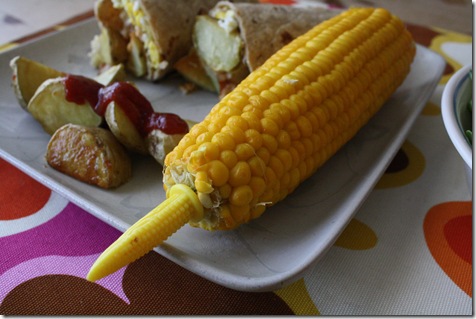 And a salad.  The greens were suppose to go INSIDE the wrap but I was distracted while cooking.  Oops.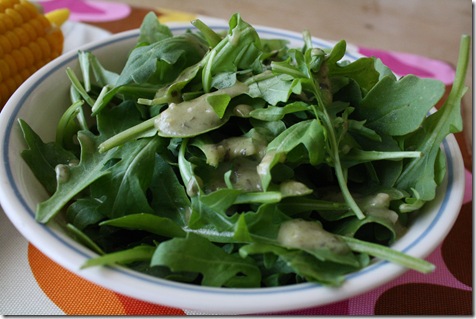 Crooms Flashbacks
Remember the 15.4 mile trail race I did earlier this month?
I've done the race twice (this year's recap and last year's recap), and each time, I try so hard to describe the terrain, but it's nearly impossible!  It's truly like nothing else I've ever seen.
After this year's race, VisitFlorida.com interviewed Kelly and I for a clip on their website.  My cameo is around 1:35, but the beginning of the clip really shows how fun and challenging the course is!  Check it out (and check out those shirtless hotttties who are clearly leading the pack)!
This video really makes me want to get out there and RUN!  I have a run scheduled for tonight with Megan. 
What exercise do you tend to "crave"?  I love biking, yoga, walking… but running is the only sport that I crave.  It just feels so good to finish (even if it's hard during the actual run!).