I woke up feeling sore, thirsty, and hungry.  Guess that's what 73.0 miles on the bike will do to a girl!
So, breakfast tasted especially delicious: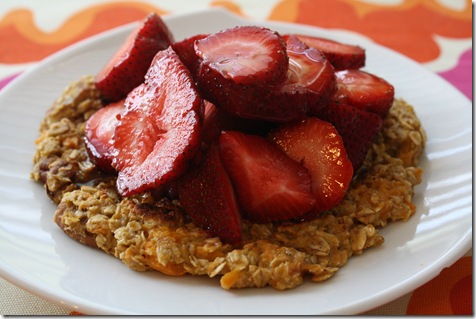 Sweet Potato Pancake
Ingredients:
3/4 cup oatmeal
2 tablespoons almond milk
1/4 cup sweet potato, mashed (to mash sweet potato quickly, wash the potato, stab it with a fork, wrap in paper towel, and microwave for 6 minutes)
1 egg
2 tablespoons pecans, crushed
Cinnamon
Topping:  strawberries and a drizzle of maple syrup
Directions:
Heat and grease griddle.
Mix first six ingredients.
Pour onto griddle and form pancake shape.
On Medium Low, cook slowly and then flip (use a plate if necessary) when golden brown.
Cook other side slowly.
Plate, top with fruit and syrup, and enjoy!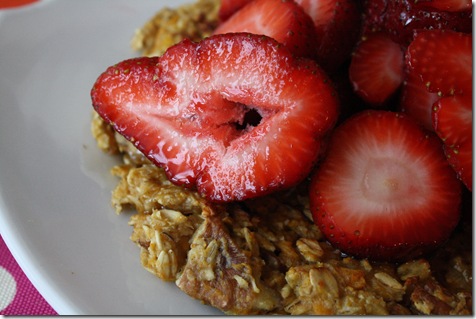 A little vegetables in the morning never hurt anyone!  :)  I've made this same recipe with canned pumpkin before and it tastes just as good!
Adult Behavior
Now that I am mature and 26 years old…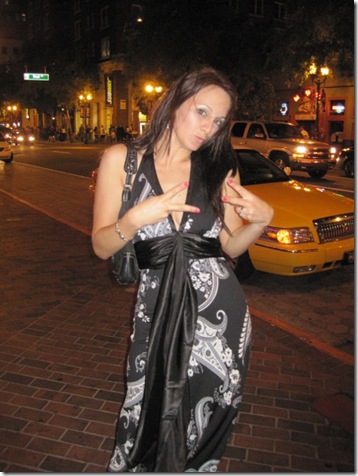 Or not.
I've been thinking a lot about 'adult behavior.'  You know, the stuff I do now because I'm older, wiser, and more responsible.  Heather and I were having a funny G-Chat conversation about this topic last night, and we decided we're only a little bit adult.
Things that I am "adult" about:
Paying rent and bills on time
Sending out Thank You cards
Walking, feeding, and bathing the dogs
Cleaning the house
I almost never whine
Washing my sheets
Going to the gynecologist (and not just because she holds my birth control script hostage)
Things that I am "non-adult" about:
Getting my oil changed/car maintenance
Stalking people on Facebook
Spending money responsibly
Listening to voicemails
Taking out the trash
Planning for our financial future (IRAs, etc)
Drinking beers with one purpose in mind
Going to the dentist/eye doctor (I don't have insurance)
What are you "adult" and "non-adult" about?