Fun announcement at the end of the post!
But first: breakfast!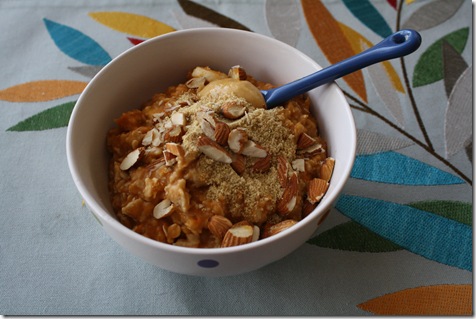 I had a great, big bowl of pumpkin oatmeal this morning.  Extra portion because I'm going to leave on a bike ride soon with Megan (I'm swapping around my work day so I can ride with her and then be productive). 
The star of my oatmeal was organic Maple Butter from Angela (basically just whipped maple syrup).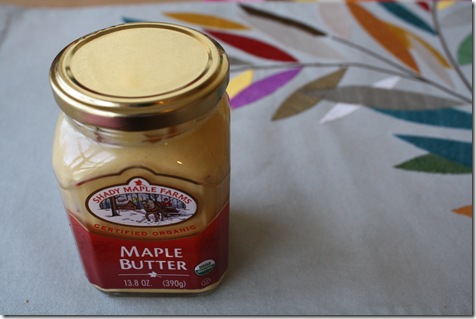 HEAVENLY!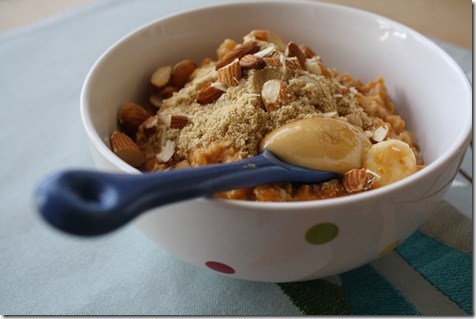 My oatmeal contained:
3/4 cup oatmeal
3/4 cup water
3/4 cup almond milk
1/2 banana
1/4 cup canned pumpkin
Toppings: almonds, flax, maple butter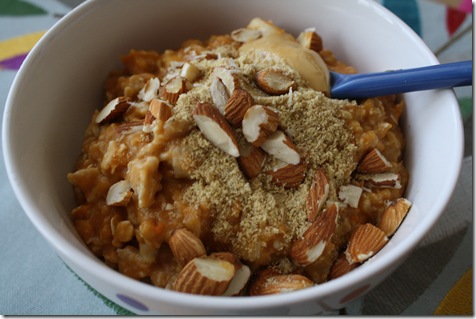 3 Races in 3 Weekends!
The next three weekends are going to be quite exciting!  Prepare for some great blog reading materials:
April 3: 15 mile trail race
April 10: 15K road race
April 18: METRIC CENTURY!!!!
Yes – last night, I totally signed up for a Metric Century (60 miles) bike ride on a whim.  It's called Breakaway to Sugarloaf and takes place in Clermont, which is about 20 miles west of Orlando.  Clermont is known for it's HILLS!
FYI – A Century is called a century because it's 100 miles, and a Metric Century is 100K.  Make sense now?  🙂
I've done one other Metric Century before (race recap here), and I'm hoping that this ride is a lot easier because I've been training harder.
One of the primary reasons I signed up for this Metric is that it will help keep me on track with training schedule.  I definitely need to be up to 60 miles (or farther) by April 18, and a "race" (technically a recreational ride) is exactly what I need to breaking up the monotony of training and keep me focused on the larger goal of 100 miles!
A few other bloggers – and hopefully my Dad – are going to ride with me!
If you run or ride longer distances, do you schedule shorter races into your training plan to keep you motivated, or do you prefer to have one goal at a time?  If you're just beginning to get into racing or just like to be active without racing, how do you set smaller goals to propel you towards your larger goal?