Good afternoon! Megan and I went on a glorious bike ride this morning (we both decided we'd rather work in the evening and workout in the morning).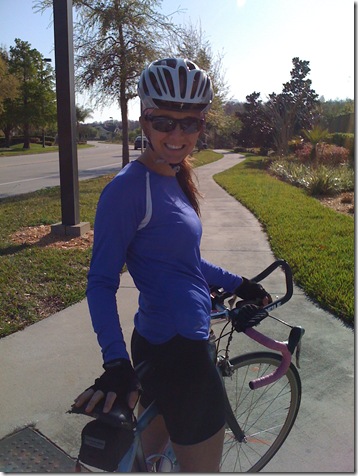 We don't bike on the sidewalk, we were just taking a breather.  We bike in the bike lane!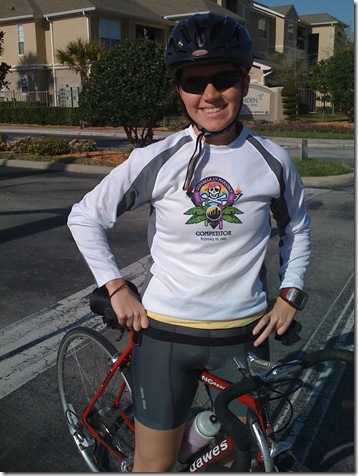 We had a nice ride.  It was a little windy and chilly, but still very pleasant outside.  I finished 18.0 miles in 1 hour and 10 minutes.  Booyah!
After our workout, I ran some quick errands, including the grocery store.  I posted this Operation Beautiful note in a random aisle: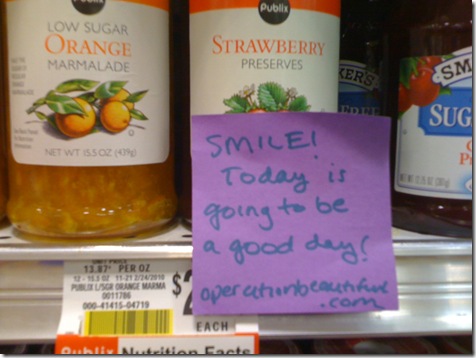 If you've posted any notes lately, be sure to e-mail them to me at seebriderun@gmail.com!  Each note goes up on the site, and I'll link back to your blog, if you have one.
Time for lunch: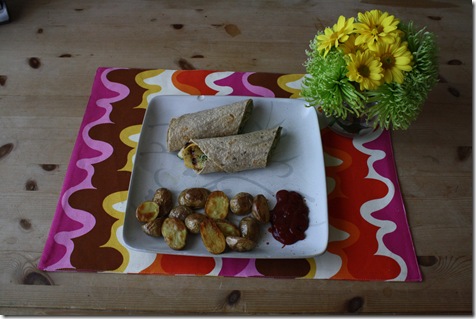 A few people have asked how I get my wraps to look so "pretty."  There is a technique!  Here it is:
Start with a good, solid wrap that won't rip.  This is my favorite brand because it's not calorie dense (100 calories; I'd rather fill-up on the nutrient-dense fillings) and doesn't have any trans fat.
The key is to use some sort of "sticky" condiment to hold the wrap together.  I usually use melted cheese, hummus, ketchup, or mustard.    Also, you want to start on an edge of the wrap, not in the center.  I started today's wrap with hummus and sprouts.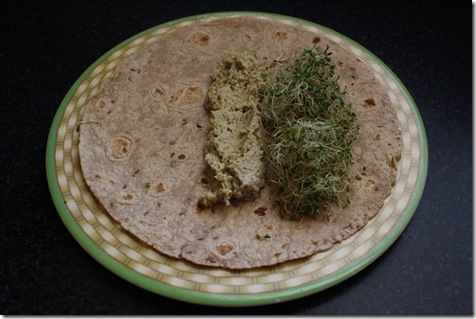 The hummus was awesome, by the way.  It was this wonderful Dill and Cucumber flavor that I found at my grocery store.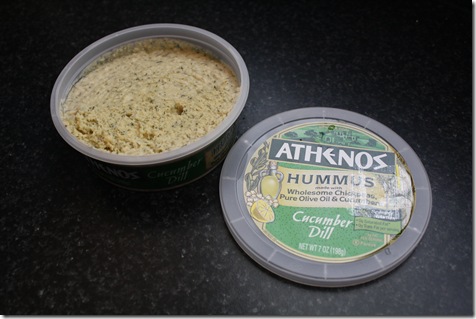 Then, add the bulk of your wrap.  Be careful not to overstuff!  I added grilled zucchini and squash that was marinated in balsamic.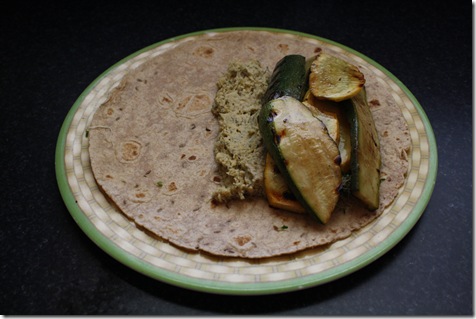 (If you want to fold in the edges, now is the time to do it; I just don't always do it.)  Then, grab the end of the wrap closest to the edge and pull over the insides, tucking along the "glue."  Tuck it as tightly as possible.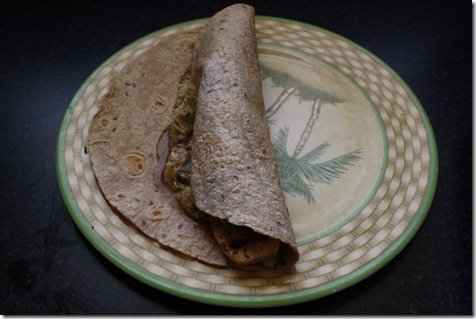 Roll all the way up, flip over so the seam is facing down, and slice down the middle.  Re-plate if necessary.  🙂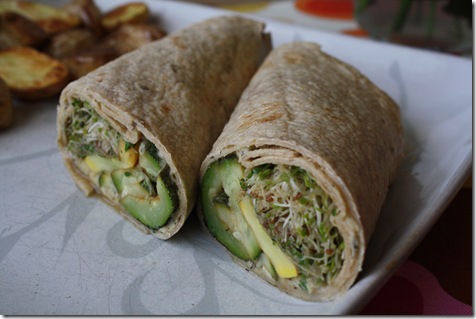 I also had roasted yellow potatoes and ketchup.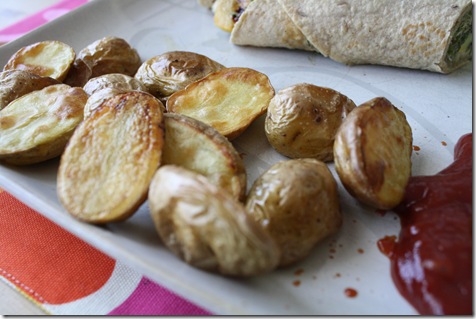 Now that I've spent the morning playing, I need to get to work!  I have tons of writing to do. 
Are you a wrap or a sandwich kind of person?  I must admit… I love a good sandwich.