Who would've thought that all I needed to do was drive 30 miles west, and I'd find excellent hill training?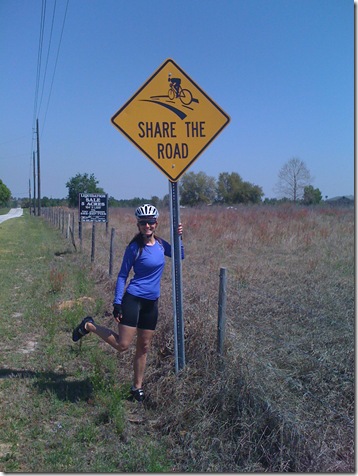 (Same outfit as yesterday.  I did the wash and grabbed the first thing on top of the pile.  I swear!)
My Dad is doing the same Metric Century (100K) and Century (100 miles) that I'm doing, and we're going to try to meet up a few times to train together.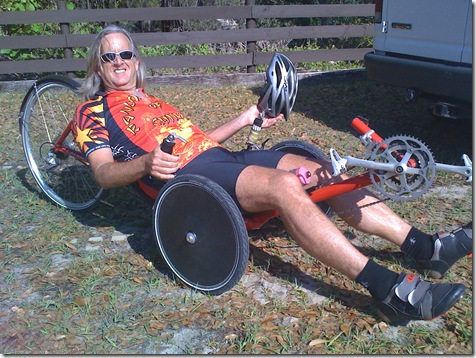 My Dad's bike is called a recumbent, if you're wondering.  :) 
He suggested we meet near Sugarloaf Mountain, which rises a whopping 308 feet above sea level (a really big deal for Florida).  I was thrilled to get a chance to do some hill training and was VERY surprised at the number and height of the many, many rolling hills we encountered.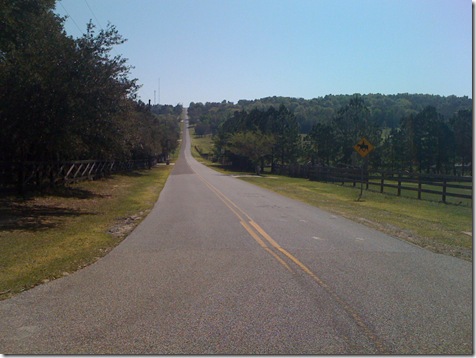 The best part about climbing big hills?  Going dooooooown!  I hit speeds of 28.0 mph at one point – and I had my finger on the brake!  I am way too chicken to go down without some resistance.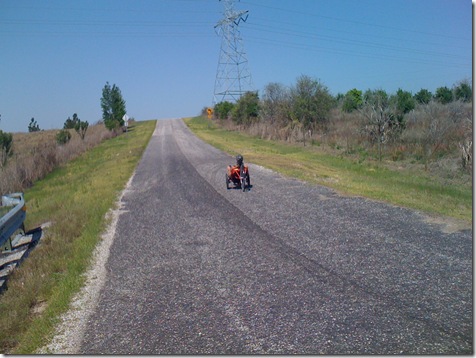 Not only will hill training at Sugarloaf prepare me physically for the Metric (which is actually in the area) and the Century, but it will also help me understand the gears on my bike a little better.  Because I mostly bike on flat land, I never really need to shift gears that much.  I think the ideal gear for hill climbing is "little in the front, big in the back."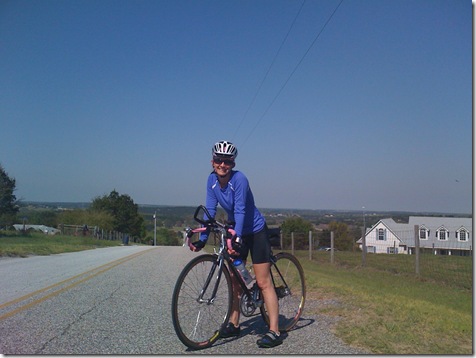 We did 21.0 miles in 1:49 and now my legs are screaming!  No more leg-related cardio until my race on Saturday.
After the ride, I inhaled a Glo Bar: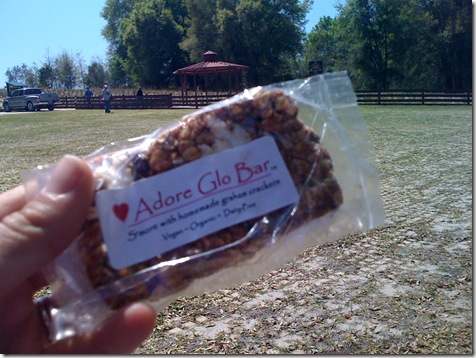 As well as these very disgusting tasting shot blocks: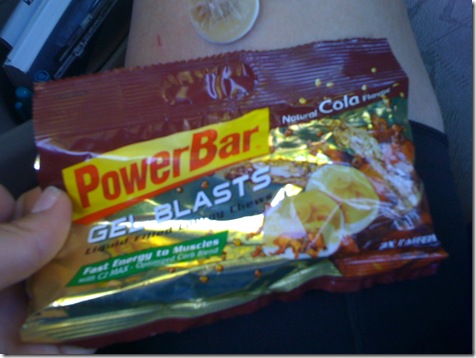 Ew.  Tasted like chemicals.
Lunch was one of my favorite recipes, Savory Pancakes.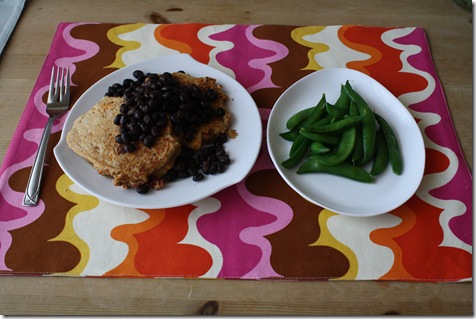 You can find the recipe for this delicious meal on this page.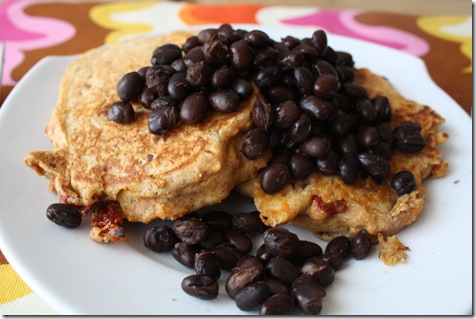 As well as some sugar snap peas for GREEN!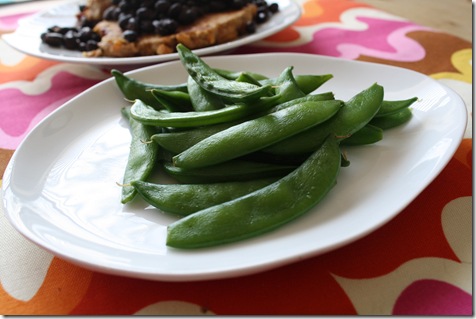 Fun Question of the Day:  If you could train/workout in any location, where would it be and why?  I would love to do a train run through an Hawaiian tropical forest and along the beach.  I've never been, but every picture I've seen is gorgeous!