Welcome to Washington, DC!  Let's play… squish the monument!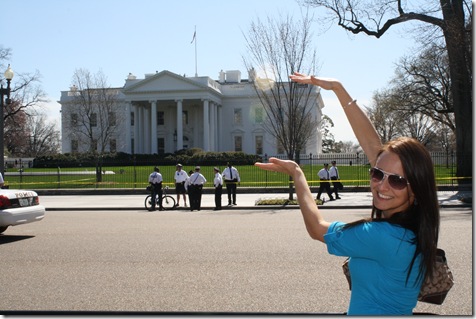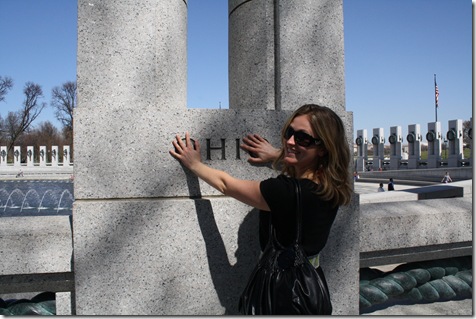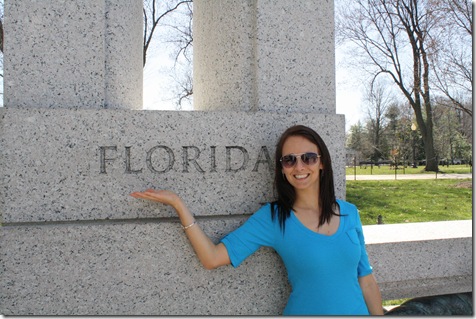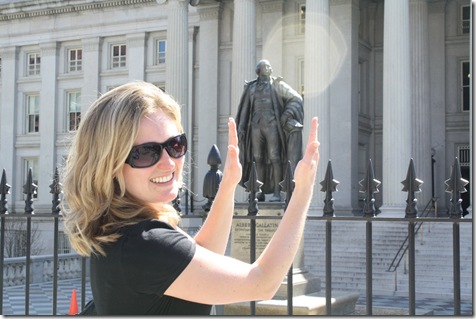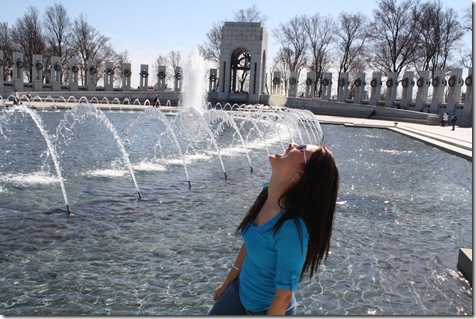 Anne P picked me up from airport and then took me on tour of our lovely nation's capital today!  I've been to all the monuments before, but it was fun to see it again!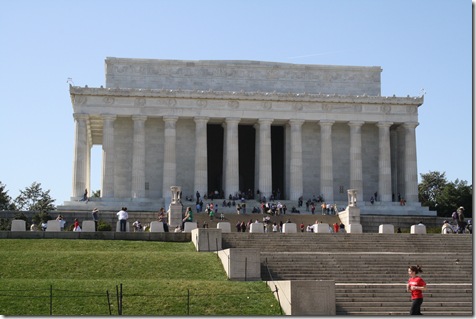 Anne was especially excited to take me to a vegetarian restaurant called Java Green.  It's one of her favorite places, but she hasn't gone in a while.  I ordered exactly what she told me to get!
I ordered some sort of yam noodles, kale, cabbage, and tofu mix.  It was spicy and delish!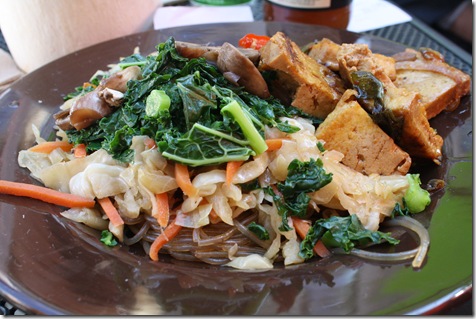 And we split a coconut.  I feel like I'm on a tropical vacation!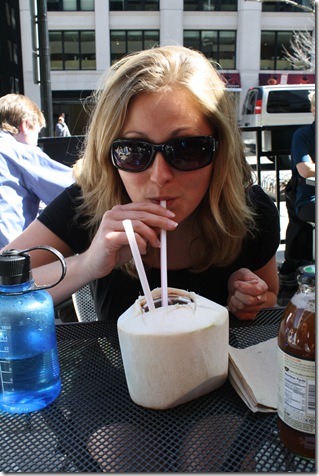 Anne also brought me some of her 5 Minute No Bake Peanut Butter Granola Bars, which are amazing! I highly recommend you make these bars ASAP!!!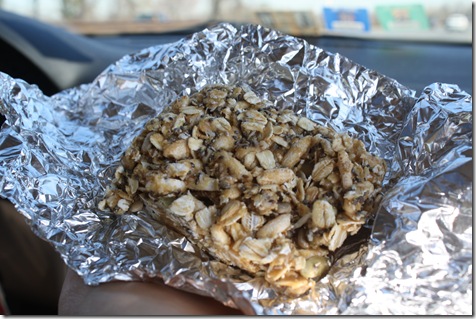 I'm now at my friends (Stef and Jack) house.  We're having fun catching up!  They are going to take me to an Ethiopian restaurant tonight, and then we're going to Stef's favorite bar.
And we're snacking on fruit: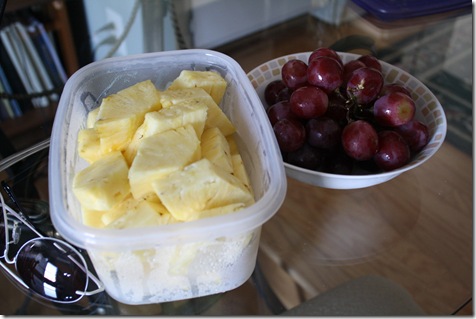 Be back soon! 
Have you been to Washington DC?  I never went as a kid!  Aren't all school kids suppose to go??