Oh She Glows is in my apartment!  My blog world and my real world are colliding! 🙂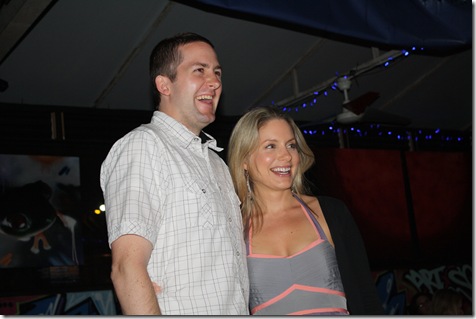 Before Angela and Eric arrived, I cleaned the apartment and drank a Chocolate Cherry Bomb: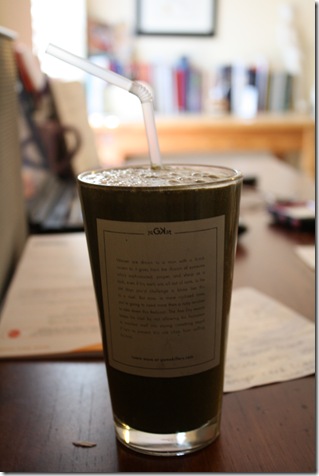 Which contained 1 cup almond milk, 1/2 banana, 15 cherries, Nesquik, and 2 cups raw spinach.
As well as 1/4 a melon:
And some pita chips with hummus: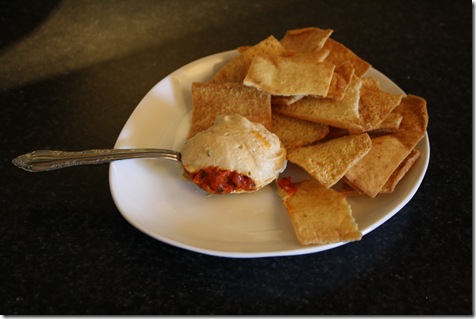 Angela arrived in her lovely rental convertible.  She brought me Glo Bars and some other cute shirts (including a shirt that reads "Epic").  And yes, she actually says "Eh" in real life!  I heart Canadians.
We went to a local restaurant called Dexter's for the meet-up.
Bloggers: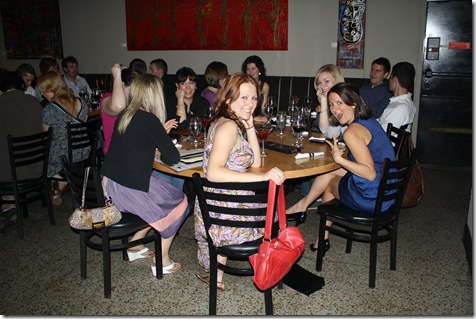 Husbands: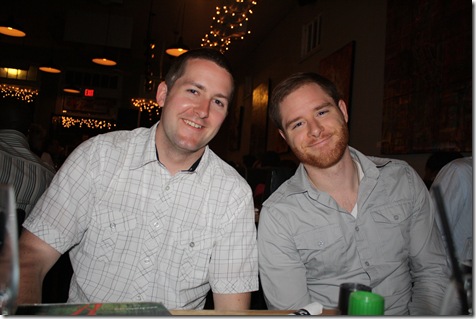 New friends: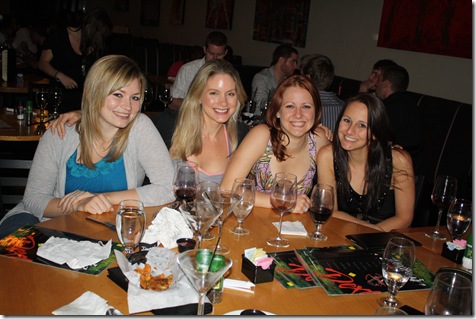 I had a beer and a glass of wine, plus this AMAZING veggie sandwich.  The sandwich includes grilled veggies, brie cheese, and sprouts of the best crusty bread.  The brie totally makes this sandwich.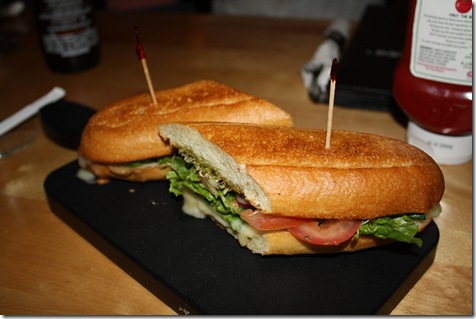 I snagged a few fries from the Husband as well!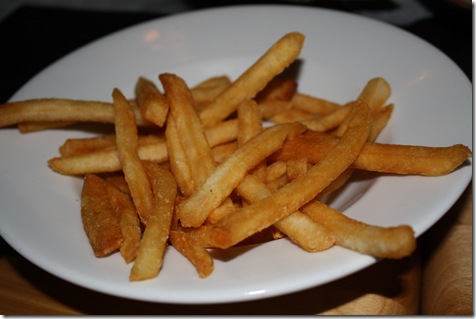 All in all, it was a very fun night.  We drove Angela and Eric around downtown quickly so they could see the Orlando "scene," but it was too late out for everyone to get motivated to go out ourselves. 
I'm about to craaaash!  See you in the morning.