We had a wonderful (and inexpensive) breakfast by the harbor this morning.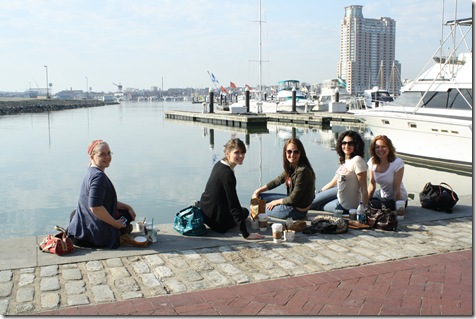 I snagged a banana from the conference and added it to a bowl of Perfect Oatmeal from Starbucks.  Combined with some cashews and brown sugar, it was the most wonderful, satisfying breakfast.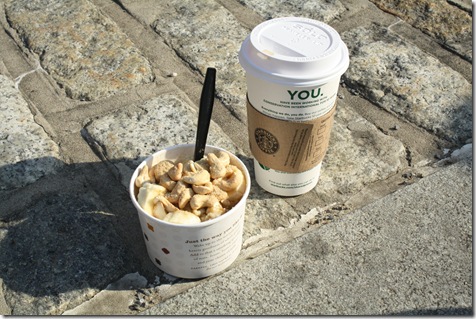 Mmm. Oatmeal.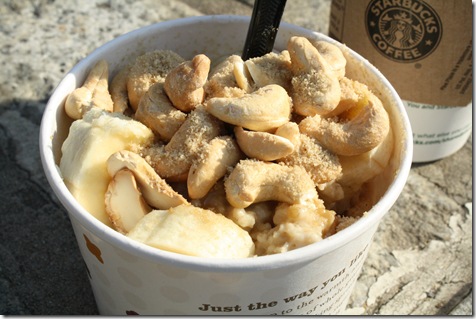 After our breakfast, a few other bloggers and I walked down to Whole Foods so I could stock up on food for the flight.  I hate relying on airport food… It's never really that great!
And Ali posted this Operation Beautiful note.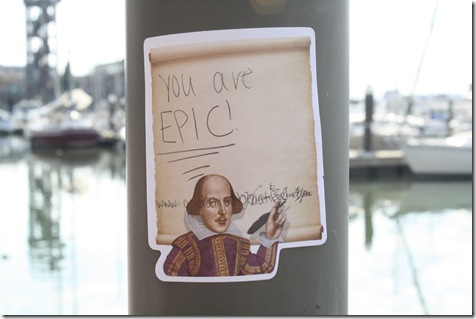 Apparently, she loves Shakespeare.
Then it was time to say goodbye to the girls at the Fit Bloggin' conference.  We all had a great time seeing each other and learning more about blogland.
Ali and I posed for our fabulous "wiener love" picture.  She has a dachshund named Oscar, and we stared at photos of him on her phone all weekend long (I need a Internet phone!):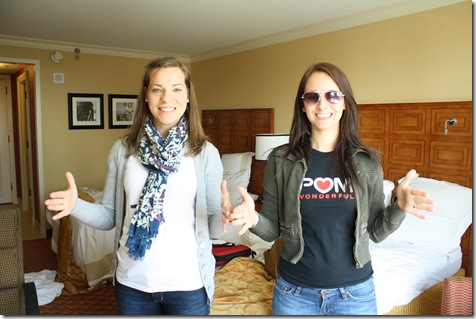 We took the exact same picture at the end of the Healthy Living Summit in August 2009.
Ali and I then grabbed a sweet town car to the Baltimore airport (same price as a cab and much more glamorous!).  And then we proceeded to giggle at the most random stuff.  I think we're pretty exhausted from last night!  Too tired to think straight.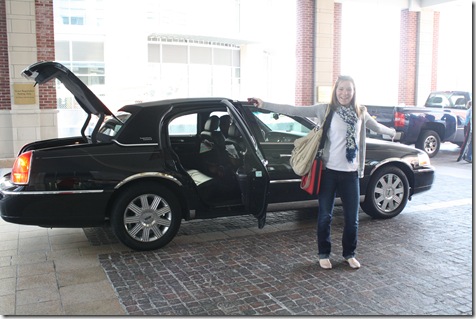 I had Oikos Vanilla on the way: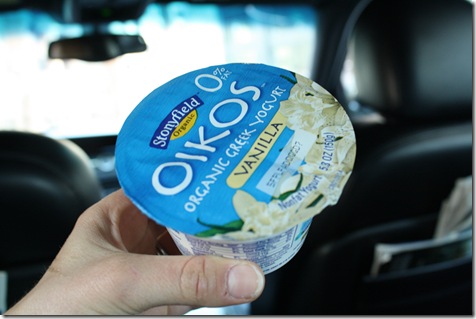 Now I'm waiting for my flight!  Plus, munching on a Whole Foods bagel with almond butter and an apple.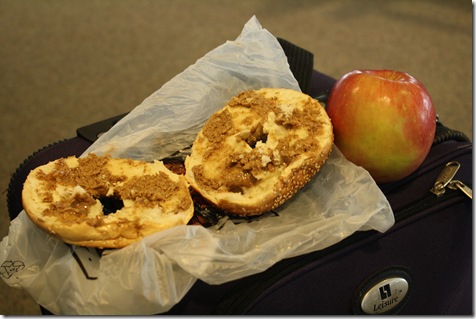 All in all, I would say Fit Bloggin' was a huge success.  I hope the Healthy Living Summit in August 2010 can be just as fun and exciting for attendees.  More information on that is forthcoming, I promise!  Tickets will probably go on sale in the next month or two (securing sponsorship and a hotel is a long process).
When you travel, what's the one part of your routine you miss the most?  I miss regular exercise and sleeping in my own bed.