My, my.  I had an interesting night.
First up: my mom asked me to attend a meeting about ufology (i.e. the study of UFOs and aliens).  I'm pretty much game for whatever, so I agreed.   I guess aliens are a hot topic in Knoxville… There were over 50 people at the lecture!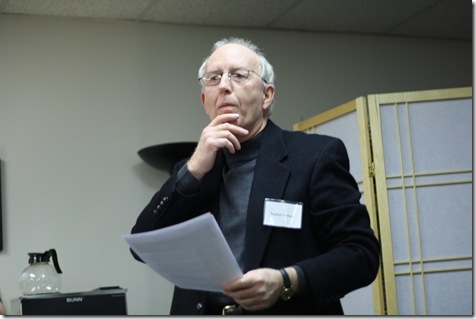 I munched on a Glo Bar while waiting for the lecture to begin.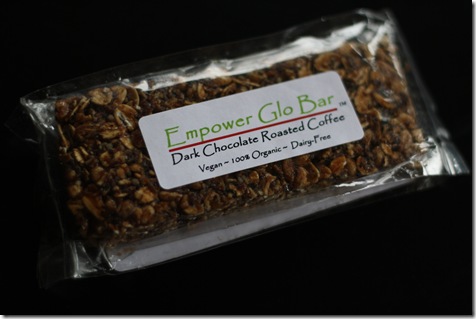 We discussed the theories of Zecharia Sitchin, who wrote the book The 12th Planet, who believes that aliens gave ancient human civilizations many technologies.  The case presented at the lecture was compelling, but I came home, Googled him, and decided he was basically a really great fiction writer.
We also looked at NASA imagery that shows tower-like structures on Mars.  The NASA images got me!
As well as this UFO over Moscow in December 2009 (there are tons of YouTube videos!):
Do I believe in UFOs?  Let's just say that I'm pretty skeptical… but maybe the lecture left me feeling a little more open-minded. What do you think?  Are we alone in the universe?
After the lecture, we grabbed dinner from the hot bar at Earth Fare: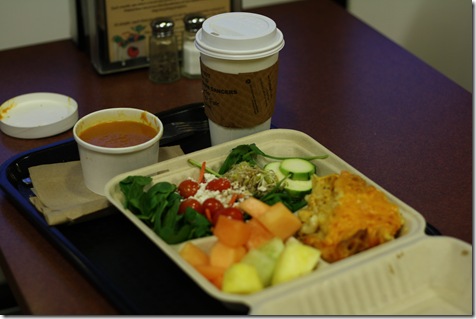 I had carrot and ginger soup, a salad, fruit, and a hunk of macaroni and cheese.
Mmmm.  It was out of this world!  Wink, wink.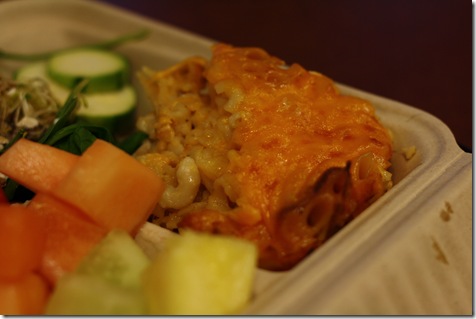 I had one of these cookies for dessert: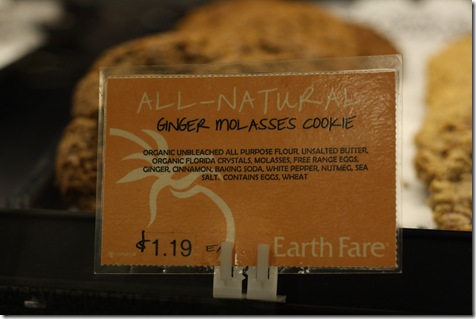 After dinner, my mom and I headed over to the Knoxville Civic Center to see a special Valentine's Day-themed presentation for the Knoxville Symphony Orchestra.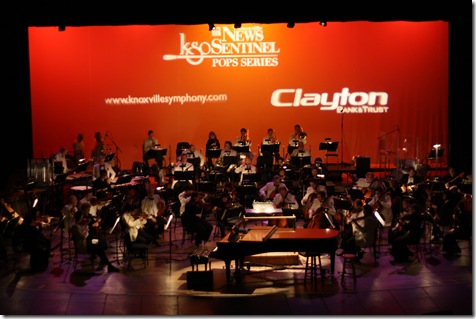 The orchestra and three wonderful singers did a variety of Andrew Lloyd Webber songs, like music from Phantom of the Opera and Evita!  I love musicals and had a blast. 
During intermission, I was SO hungry and grabbed the "healthiest" snack from the bar.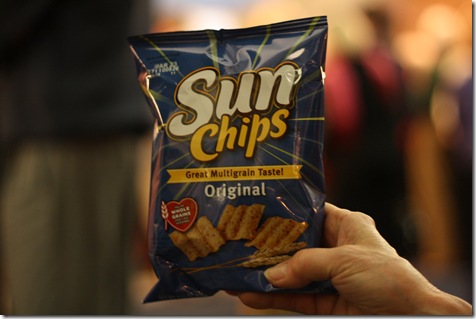 At least they were tasty!  🙂
Tomorrow is my last full day in Tennessee.  I'm sad to leave… but at least I get to go home to the Husband!  I miss him. 
Good night!