Church was interesting and fun!  My mom was an usher today so I got to see some "behind the scenes" action: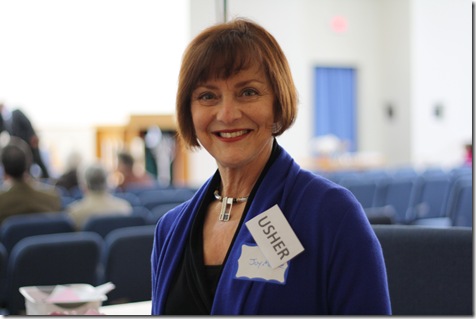 The lecture on marriage was very interesting.  The sermon focused on how the traits that initially draw us to a person are often the traits that annoy us once we are entrenched in the relationship.  For example, we like a person because they are spontaneous, but after a few years, we wish they would just settle down.   The theory was that we are attracted to these people because we lack these traits ourselves, which is why we might find them irritating in the long run. 
The Husband is perfect so the lecture didn't apply to me.  😉
After church, we went to Olive Garden for soup, salad, and breadsticks.  I got a beer while we waited for our table.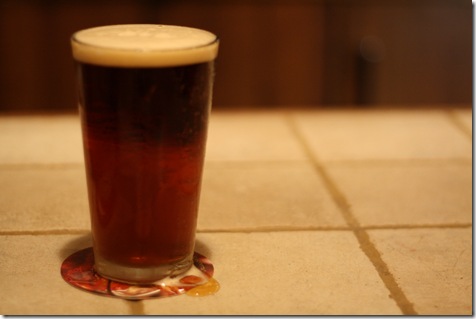 Rookie healthy eating mistake!  I finished my first beer and ordered a second, which totally sent my resolve to eat a lighter lunch and run this afternoon out the window.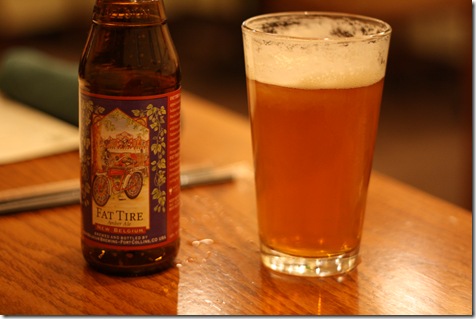 Whoops.
Minestrone soup: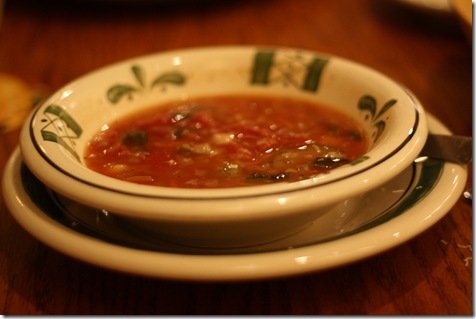 Salad and breadstick(s).  I went back for a second breadstick as the beer settled in.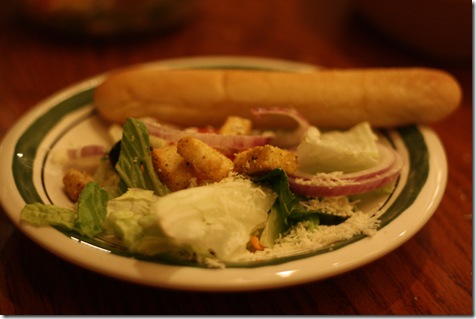 And I snagged three ravioli from my mom's dish: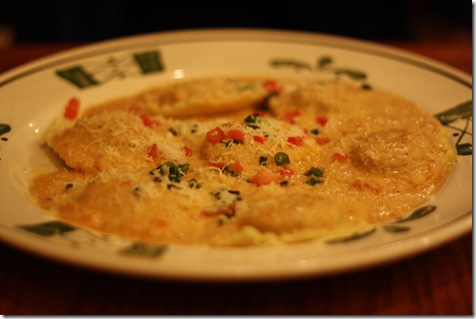 Ugh.  I left the restaurant feeling painfully stuffed (an issue intensified by my really, really tight pantyhose). 
Well, I fully intended to run this afternoon, but I think that's all shot to hell now.  You win some, you lose some.  
That's OK because the SUPER BOWL is on!  Perhaps another beer is in order.  🙂