Did you miss the Healthy Living Summit 2010 announcement?
It looks like a delicious bowl of oatmeal…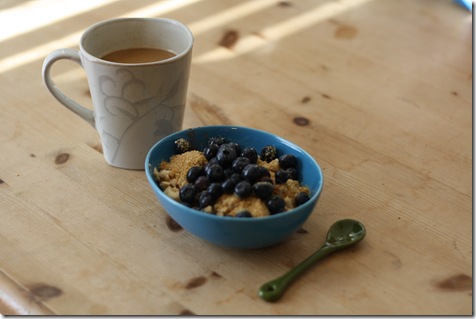 But, it tasted like soap!?
I didn't put soap in it!
1/2 cup oatmeal
1/2 cup water
1/2 cup rice milk
1 sliced banana
Toppings: brown sugar, cinnamon, flax, blueberries
I ate it regardless of the soapy taste.  :)  No oatmeal left behind!
Lots of fun stuff happening with Operation Beautiful!
The Lululemon store at Legacy Place in Dedham, Massachusetts has created an Operation Beautiful display in the front!  The store is having customers write themselves positive messages on post-its and then they are sticking the notes in the front window!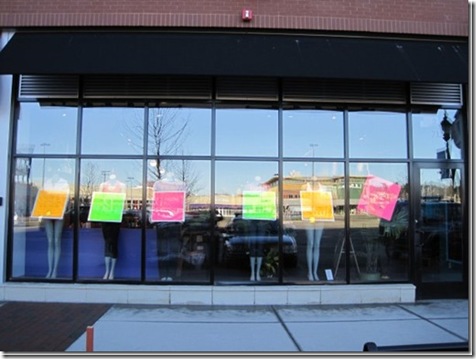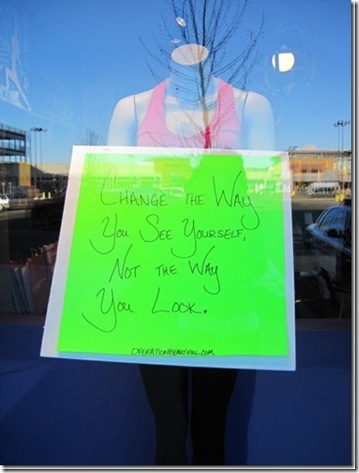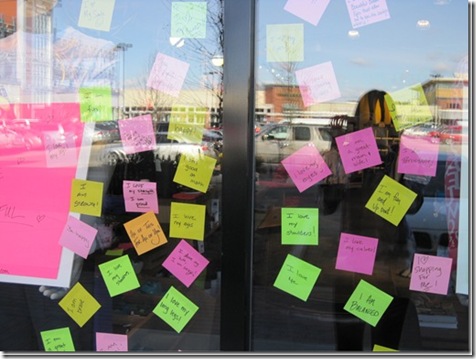 Also,  Coleen from The Biggest Loser Season 6 twittered about Operation Beautiful!  I thought she was AWESOME on the show and was really excited to see this!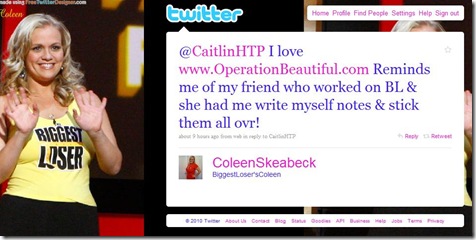 Additionally, Operation Beautiful is one of the featured organizations for the National Eating Disorders Awareness Week, which takes place from February 21 to the 27th.  I am really honored that NEDA wants to include Operation Beautiful!  All notes e-mail to me (seebriderun@gmail.com) during NEDA Week will be sent to NEDA and placed on their website!

I am collecting stories about how positive self-talk and/or Operation Beautiful post-its have helped girls, women, and men recover from their eating disorder.  The stories will be included on Operation Beautiful during NEDA Week.  If you have a story (one paragraph or so) to share, please e-mail me it at seebriderun@gmail.com.  Please include your name (or state you want to be anonymous), age, location, and blog address (if you have one).
And last, but not least, I have a meeting today at the University of Central Florida.  I'm speaking on campus on February 24 in honor of NEDA Week.  I'm nervous but excited!  If you live in the area and want to come, stay tuned for details (it's free!).
Whew!  🙂
Have a GREAT day!