Every time I think about moving all of our stuff to North Carolina (in June!), I get so anxious.  Moving is such a pain! 
Instead of sitting on that negative energy, I've been cleaning out and organizing one closet/drawer at a time.  It will make it SO much easier to pack in May.  Today, I did my desk and a junk closet… threw away and donated SO much stuff!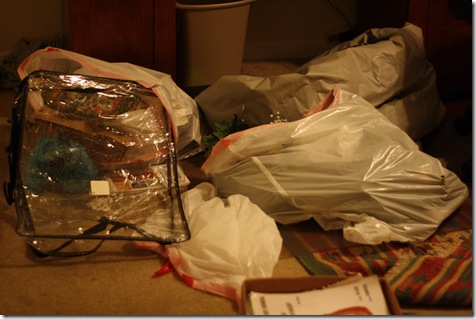 Other than that – no activity for the day.  I'm still fighting out a terrible cold and this afternoon, it seemed to move down into my chest.  Ugh.
I laid on the couch and pretty much snacked away my afternoon!
Afternoon snacks included PB and raspberry jam on an Arnold Sandwich Thin: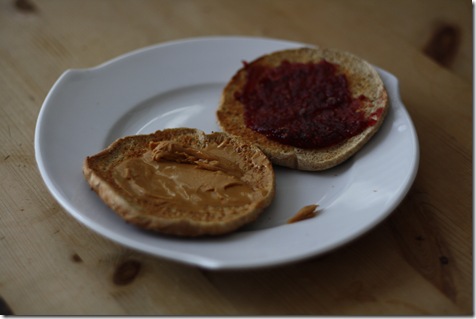 And a orange (+ a handful of Cheerios):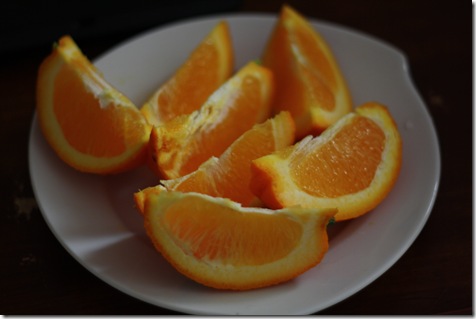 Dinner was a bowl of homemade veggie soup: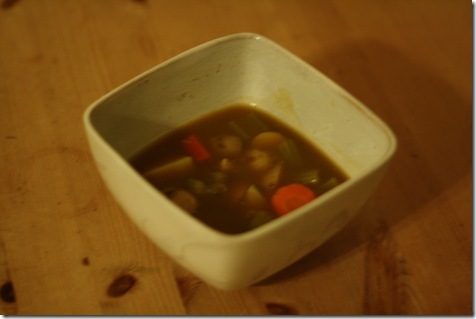 And a sweet potato with 1 serving of baked beans (canned) with green beans on the side.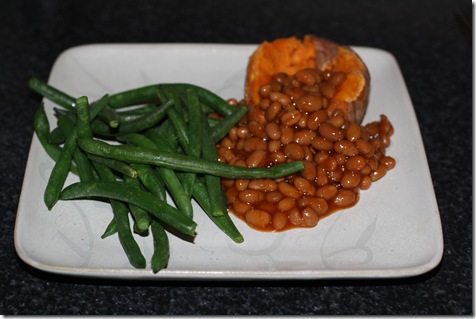 Oh, by the way, do you think James has too many toys?  There are 7 different toys on his window shelf!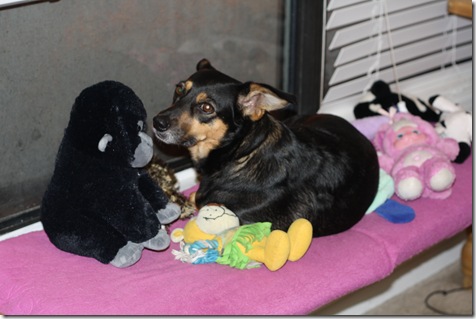 I hope I can work out tomorrow – triathlon training has been NONE EXISTENT this week. And the race is in 4.5 weeks!  Gulp!
Time for TV and an early night… hopefully, a little sleep will cure me.  🙂