French Toast has returned!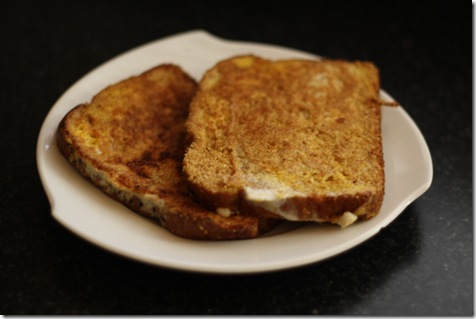 French Toast is one of my favorite breakfasts, but I haven't made it in a long time.
My favorite way to make it is to add ground flax to the egg mixture… flax just adds such a great, nutty flavor, especially when it's heated up on the griddle.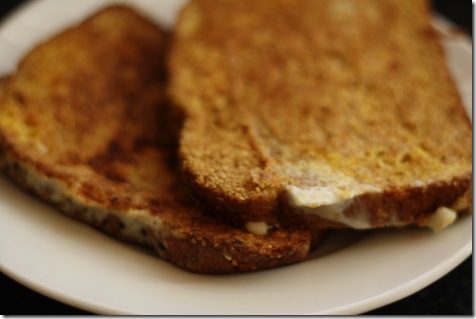 I added Maple Syrup to the top after taking pictures.  :)  Soggy French Toast is no good!
Plus, an orange: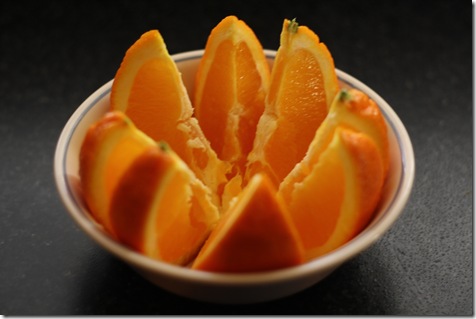 Today is a pretty intense work day for me. I have a huge deadline looming, and I have to sit in on FIVE conference calls.  I actually don't mind conference calls, but five calls in one afternoon is a lot!
When I worked in an office, the thing I hated to do the most was write memos, especially memos that my boss wanted to proofread before I could send out.  No matter how hard I tried, I could never get it "right."  Memos SCURRED me!
I also hated clocking my time.  I had to account for every 15 minutes of my day!
Out of the following office tasks, which is your least favorite? 
Conference Calls
Memorandums
Note-taking during meetings
Presentations
Report preparation
Filing
Cold calling clients
Billing/Timesheets
On a more positive note, what tasks do you like to do at your job?