French bread pizza for dinner… mmmm!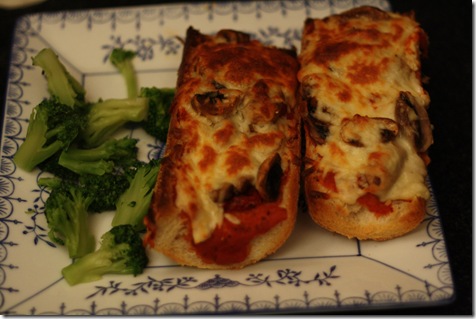 To add some veggies to my diet, I stir-fried a white slices white mushrooms and added them to the pizza (under a nice, thick layer of melty mozzarella cheese).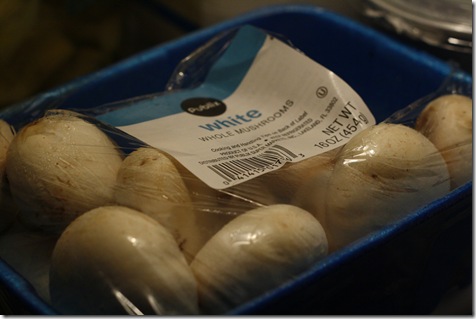 For a dessert, I had three chocolate praline sea shells and a bowl of cherries: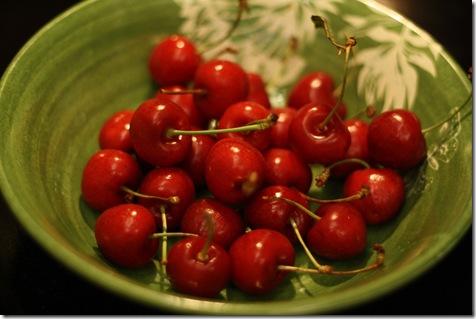 And my afternoon snack was a bowl of cereal with almond milk: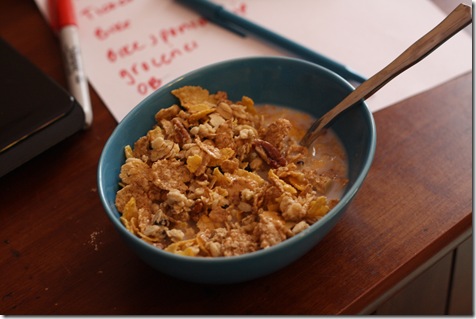 I skipped my workout today – I'm kind of in between training plans and enjoying the relaxation and rest.  Official triathlon training starts next week – ack!
Just For Fun
As you all know, I am obsessed with Lady Gaga.  I just think she's an absolute genius as well as totally insane (I mean that in the nicest way possible).  I watched a little bit of an interview with her tonight, check out Part 1(Part 2 and 3 are also on YouTube):
I love her.