I am SOOO excited to be back home – to my dogs, to my apartment, to my normal life. Vacations are fun, but my real life is better.
I screamed my head off when I saw the puppies! We hugged and kissed them, and it felt so good to sleep with one dog in my arms and the other at my feet.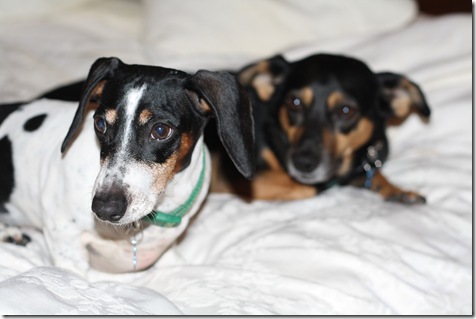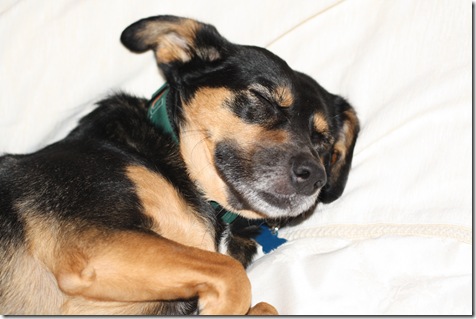 Yesterday was the travel day from hell. We woke up at 8 AM to discover our 1 PM flight had been delayed until 4. We tried to kill some time before traveling on a bus, then the Underground, and then a train to the airport. Security at the airport was absolutely INSANE with multiple check points and total bag searches.
By the time our plane landed in Orlando at 7:30 PM local time / 12:30 AM England time, I was pooped! But we still wanted to drive the a hour and a half to pick up the dogs from my in-laws. When my head hit the pillow, my body thought it was 4 AM!
To keep this post short, my eats yesterday were as decent as they could be with traveling. I started to refuse "snacks" on the flight like ice cream and crappy white bread sandwiches – my body just wanted real food. A darling stewardess brought me a few pieces of whole fruit, and I could've kissed her!
Real food breakfast: OATMEAL!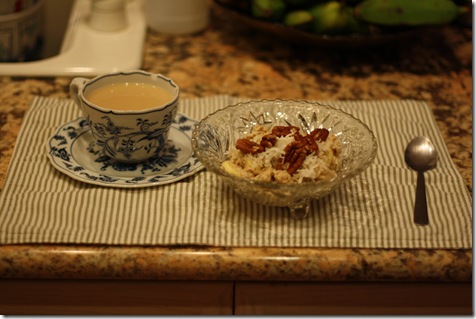 My banana oatmeal featured 1/2 a banana from an actual banana tree here in Florida. My in-laws' friend gave them a bunch, and I was curious to try the one yellow one.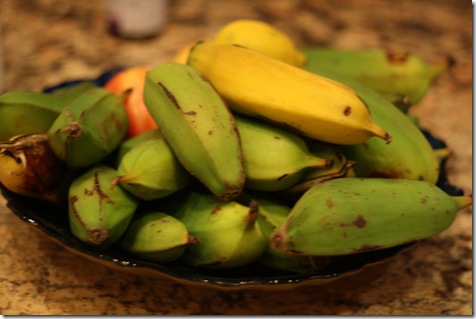 My banana oatmeal contained:
1/2 cup oatmeal
1/2 cup skim milk
1/2 cup water
1/2 a banana
Toppings: coconut, pecans, cinnamon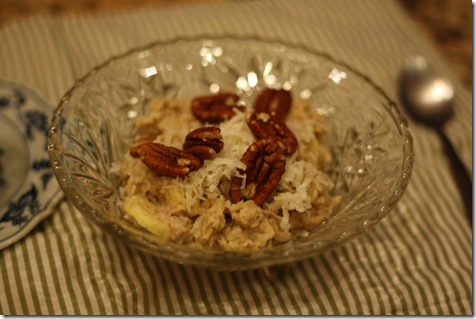 With real English Breakfast tea on the side… I do miss England's tea!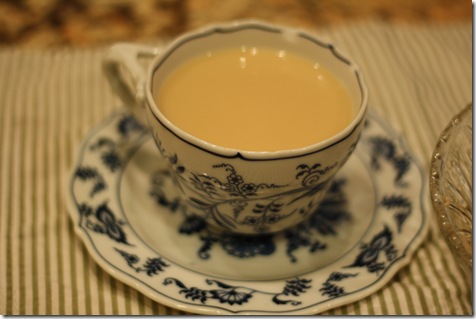 Today is a "catch-up" day on the rest of my life.
63 e-mails to read.
Drive back to Orlando.
Conference call with editor about freelance project.
Conference call with Lululemon about a possible Operation Beautiful promotion!
Review mark-ups to my manuscript and start revising the book.
Groceries!
A light run.
What task are you looking forward to doing the most today, and which are you dreading? It's fun to see what other people have on their agendas! I don't really love to grocery shop, but I'm excited to tackle the rest of my projects!