I was reading Men's Health (so much more informative than Women's Health, for some odd reason) on the airplane, and an article suggested I try swapping broccoli for bok choy.
Bok Choy is rich in Vitamin C.  Additionally, Bok Choy packs an anti-cancer punch due to its significant amounts of indoles, a nitrogen compound, and fiber.  The wonder veggie is rich in folic acid, beta-carotene, and calcium.
Plus, Bok Choy reminds me of Chinese food!  🙂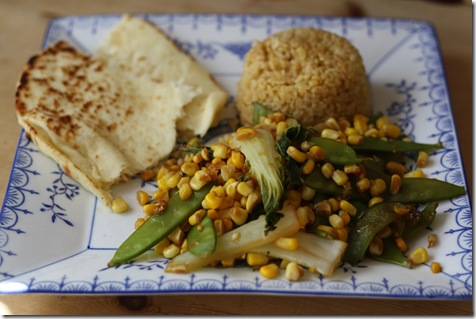 Look at that pile of vegetables!  What has come over me?!
I stir-fried the Bok Choy with fresh corn, peas, and a bit of low sodium soy sauce.  On the side, I had a wonderful serving of bulgur, which just might be my new favorite grain.  It was a healthy version of Chinese fried rice!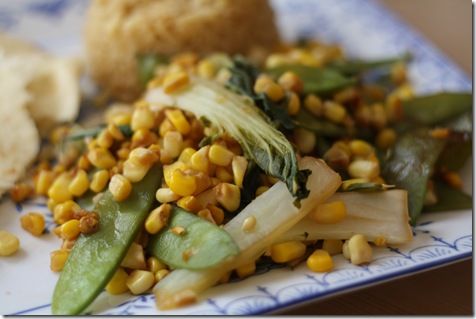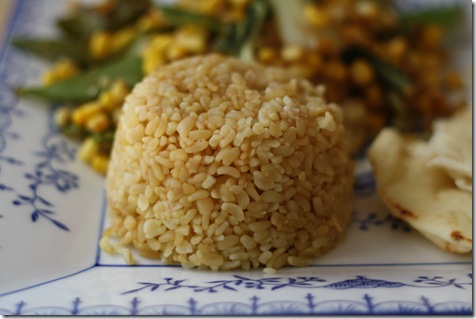 And on the side, a serving of warm naan bread, which I picked up at the grocery store in the deli section.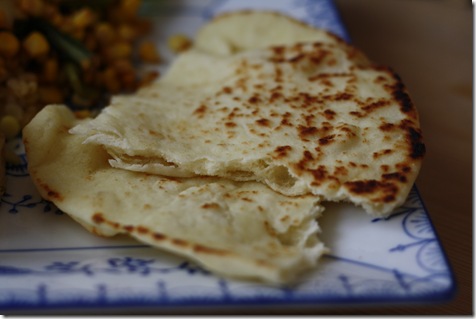 It was a delicious lunch that satisfied my desires for a home-cooked meal after 12 days of vacation eating.
My To Do list beckons me!
Out of the following 'unusual' veggies, which is your favorite and why? 
Eggplant
Mushrooms
Bok Choy
Parsnips
Yucca
Or is there another unique veggie out there that I simply must be introduced to?