I must clean out fridge before we leave for the trip!
Presenting… Spanish Spaghetti: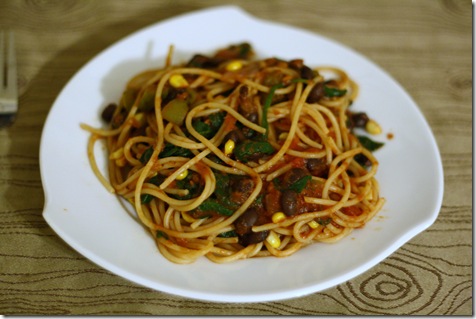 So easy to make, and packed with veggies + vegetarian protein!
Ingredients:
Whole wheat spaghetti
Pasta sauce
Black beans, drained
Corn on the cob, removed from cob
Green pepper
Onion
Raw spinach
I cooked the pasta as I normally would, but added the raw spinach to the boiling water when I had 3 minutes to go.  I also grilled the corn, green pepper, and onion on the George Foreman.  After draining the water from the pasta and spinach, I combined it with the veggies, black beans, and sauce.  Voila!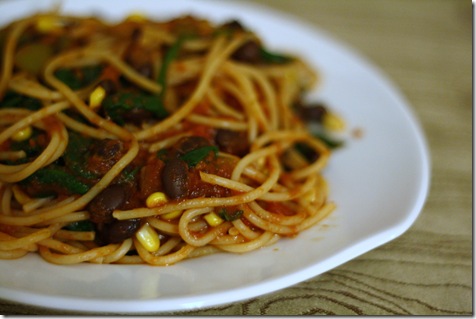 I'm having a little bowl of vanilla ice cream for dessert, and then I'm going to FORCE myself to go to sleep early – I'm trying to prevent jet lag in advance!