I have met my deadline and turned in the first draft of the Operation Beautiful book!  I might have to make revisions very soon, but for this moment – I am DONE!  🙂
The Husband asked me how I would like to celebrate, and I replied, "TRAIL RUN!"
Trail runs are my FAVORITE!  I love how low-pressure a trail run is.  I don't think about my time; I just enjoy my surroundings.
We went to the nearby Moss Park and ran 3.25 miles along the Split Oak Trail.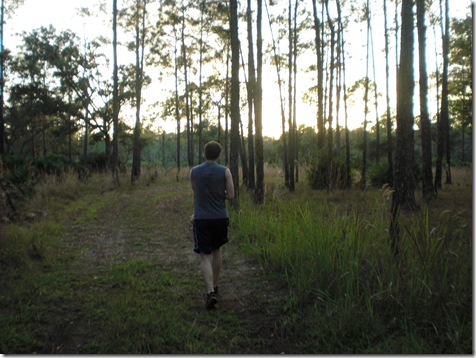 We literally were running in the middle of nowhere – we didn't see a single other soul.  We did run into over fifteen whitetail deer! I loved to watch them bounce away when we came up on them!  :) 
When we found this huge, peaceful lake, I was so happy.  We just stood in front of it for a few minutes and listened to the birds cry and the fish jump out of the water.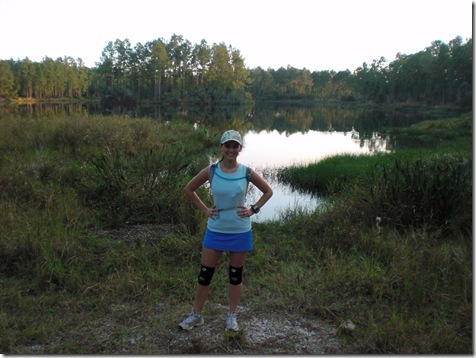 Not to be all sappy, but as I come up on my 1 year wedding anniversary, I just want to say that I AM SO HAPPY with the Husband.  The last six years have not always been perfect, but we are at a wonderful stage of our relationship and feel closer everyday.  Sometimes I get e-mails from people who think we are "perfect," and I just want to say that we are not perfect… but we work on our relationship.  That's the best kind of love, I think.  I wish all of you the kind of happiness we have together!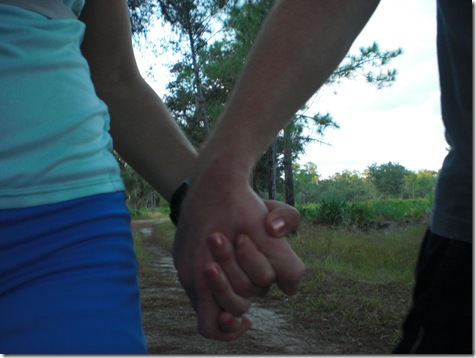 Plus, he runs with me now, which is awesome!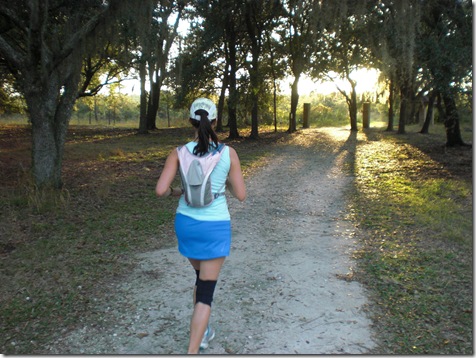 One thing I need to get for my trail runs is a pair of trail sneakers.  I just wear my regular road sneakers and tie them every tight (and pray my ankle doesn't roll).  I'd really like to do more trail runs (and races) and definitely need the proper equipment.   My Brooks Summons aren't cutting it!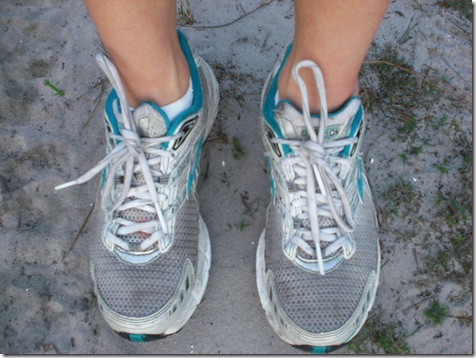 'Twas a lovely way to wrap up a very big day for me!
My afternoon snacks included a banana…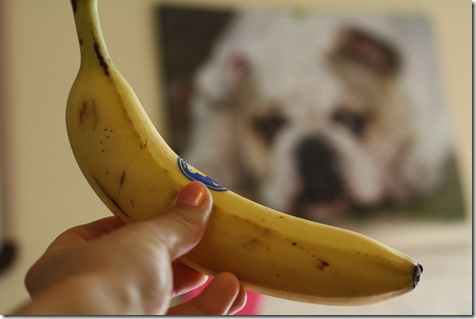 A Glo Bar…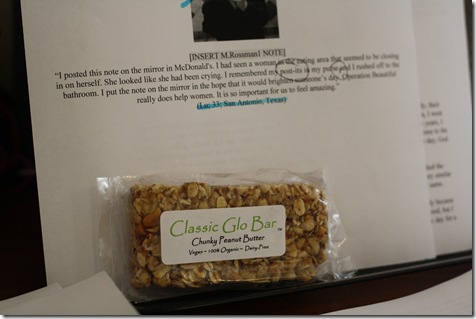 And dinner was vegetarian baked beans (big portion!), roasted red potatoes, and a yummy salad.  I gave some of the beans and potatoes to the Husband after I started to eat.  This is a BIG plate! 🙂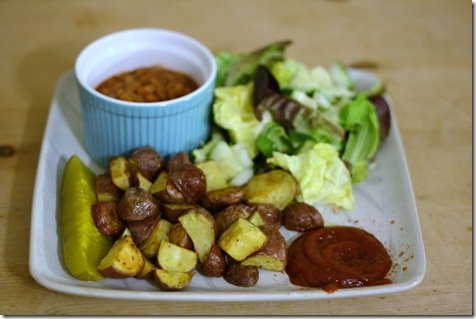 I am currently drinking a glass of red wine and watching Love Actually to get into the holiday spirit.
Have a wonderful night!