I braved the crowds and completed my Christmas shopping!  :)  And I only LOOKED at this lovely display of purses…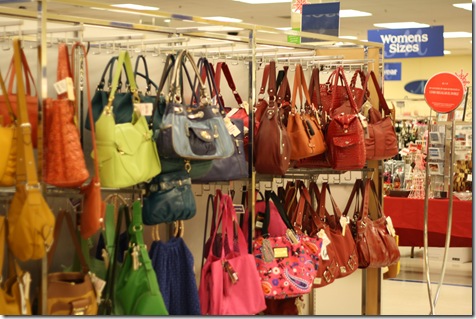 I just kept repeating Responsible Spending Challenge, Responsible Spending Challenge, Responsible Spending Challenge!  🙂
I did break one major spending rule… I gave into take-away dinner.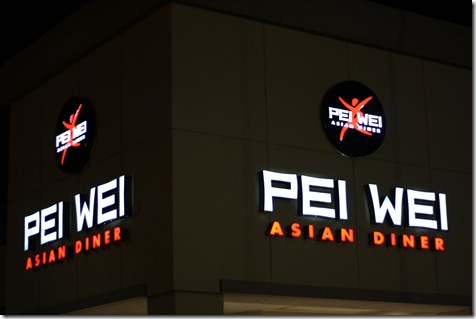 Look at these huge woks!  I want one of those suckers.   I liked watching the cooks do their thing – they were dodging HUGE flames coming up from the oven.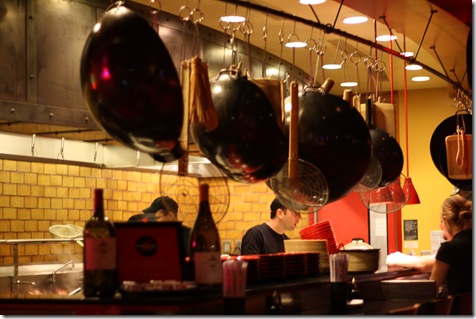 I ordered Orange Peel Tofu.  I subbed the white rice for brown rice, but I kept the tofu fried – I don't know what Asian restaurants do, but they fry up the best tofu!  I made a serious effort to eat all this food, but I couldn't!  Majorly out-of-control portion sizes.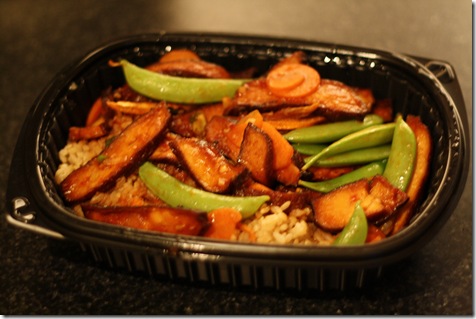 Mid-afternoon snacks included an orange and granola + yogurt.  I would've photographed it, but I think I've had these same snacks 15 days in a row.  Don't want to bore you to death!  🙂
Part of the reason why I was trying to stuff myself is I am running a 17.0 miles tomorrow morning!  I've decided to do this long run all by myself… I've been running all my long run with friends, but I think it's important to do at least one run solo. 
Do you prefer to workout with friends or alone?  I used to be a huge fan of working out alone, but now I love to exercise with buddies!