I was having trouble falling asleep last night when this delicious breakfast dish came to mind!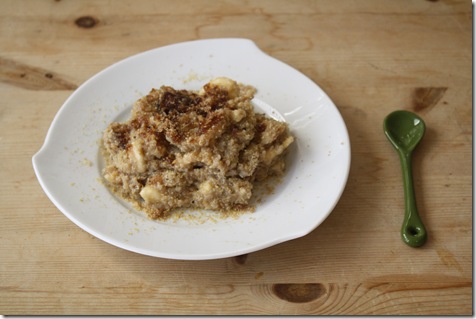 Not that I ever get sick of oatmeal, but it's nice to have a new whole grain to eat for breakfast!  Did you know 1 cup of cooked quinoa has 8 grams of protein and 5 grams of fiber?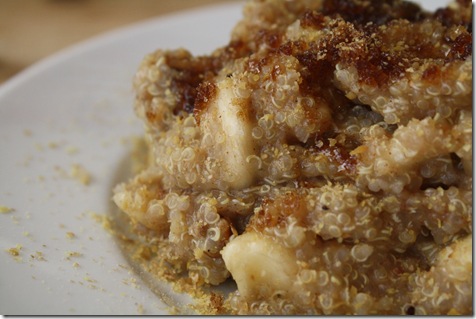 Breakfast Quinoa
Ingredients:
1 cup cooked quinoa
1/4 cup vanilla rice milk
1 sliced banana
3 diced dates
3 pinches cinnamon
1 pinch nutmeg
1 pinch ginger
1 pinch pepper
1 tablespoon flax
1/2 tablespoon brown sugar
Directions:
After cooking quinoa, combine quinoa with all ingredients except brown sugar in a small pot.
Cook on medium low, stirring constantly until bananas are mostly melted in and rice milk is evaporated (about 5 minutes).
Plate and top with brown sugar.
Enjoy!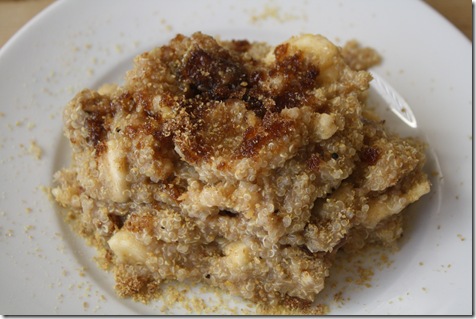 In Other News…
Australia really seems to love Operation Beautiful (as does Germany, for some reason).  Check out this sweet magazine blurb that an Aussie reader told me about!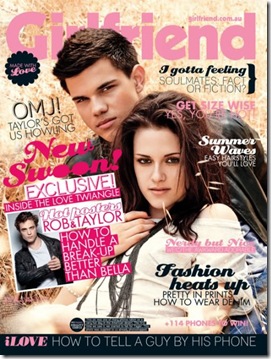 Can I just say how awesome it is that the cover of the magazine has Bella and Jacob on it!?  Too bad it wasn't Edward.  🙂
Off to get some work done and then I'm going on a short recovery run.  Have a good day!
What grains do you use for breakfast?  Do you ever venture beyond the "normal" breakfast grains?