I figured out the solution to my incessant writer's block:  WINE!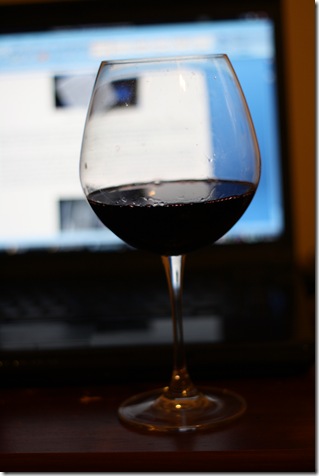 Totally breaking my Back On Track Month goals, I had two glasses of wine this afternoon.  And my goodness, the words just flowed from my fingertips.  I think I'm experiencing a little bit of stage fright when it comes to writing the book, and the wine took away my nerves!  In fact, I completely wrapped up two chapters!
Don't worry – I'll be sure to read everything over tomorrow. 
The wine prompted an interesting discussion on Twitter – Is Wine Vegan?  Tomorrow is Blogger Vegan 4 A Day, and now that I've discovered the key to writing success, I don't want to give it up!  :)  I was disappointed to learn that most wine is actually NOT vegan – here's why (prepared to be grossed out).  According to this list, the first glass I had was not vegan (or really vegetarian), but the second glass was – whew!
Learn something every day, right?  
Dinner was jus leftover casserole: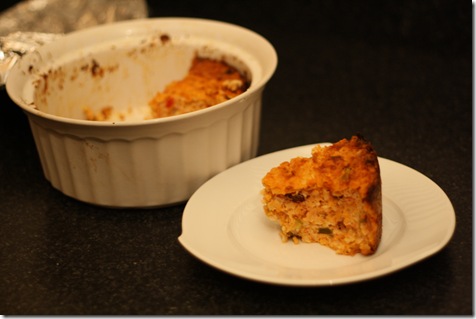 Snacks included Oikos yogurt and granola: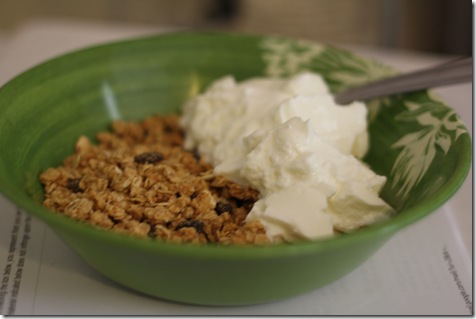 And pita chips and hummus: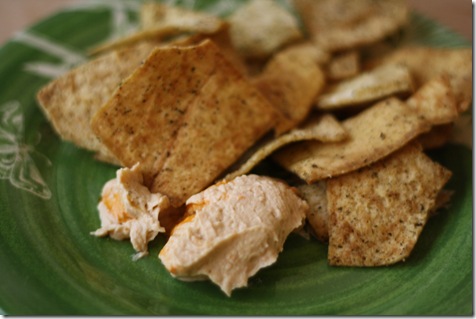 Kind of lacking in the fruits and veggie department today – I'm sure I'll make it up tomorrow as part of Blogger Vegan 4 A Day!  🙂
Back to writing I go!