Hi friends!  Sorry to leave you hanging, but I didn't get back from New Moon until midnight, and now it's 5:45 AM, and I'm getting ready to leave for Miami.  We have our last home game to attend and tailgate at.  :( 
New Moon was a-maz-ing.  I don't care what the critics say, it was SO good.  And that's coming from a fan of the books who was disappointed in the first movie.  If you love the books, you will LOVE New Moon.
I will respond to all previous e-mails and comments when we get back this afternoon!  Have a great Saturday!  🙂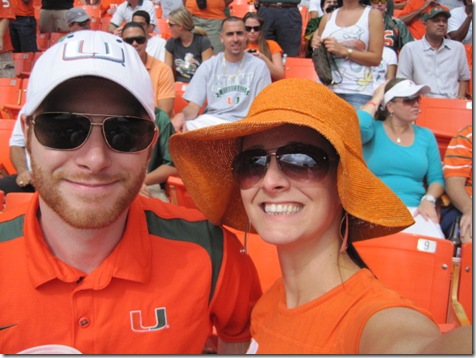 November 21, 2009 Tailgate Menu
Entree:  Grilled breakfast pizza with eggs, hashbrowns, and veggies on a Boboli whole wheat pizza crust. 
Side Dish:  Chips and Salsa