Good afternoon!  I am having trouble with my Internet – bah!  Hopefully this post goes through at all.  :)  Oh, James says hello.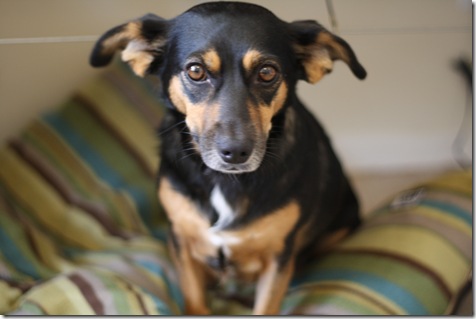 Earlier this morning I put together my game plan for tomorrow's Half Marathon.  As you know, my goal is to finish in under 2 hours.  My previous Half Marathon times are 2:05 and 2:03, so this is definitely attainable.
The issue I have been having with races is that I have been unable to pace myself correctly.  I have started off fast, and ended up crashing at the end – like I did at my last 15K.
Miserable face:
To ensure this doesn't happen at my Half Marathon, I'm going to aim for Negative Splits, starting off slow (for me) and finishing fast and strong.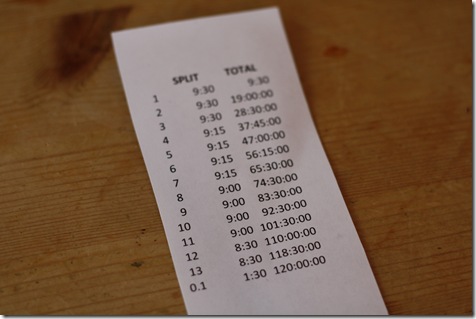 I plan to run miles 1 – 3 in 9:30, miles 4 – 7 in 9:15, 8 – 11 in 9:00, 12 –13 in 8:30, and then I'm going to haul ass across the finish line.  That's the game plan, anyway.  :)  Who knows what will happen?
I'm either going to cover this paper in tape (so I don't sweat it off) or write the splits in marker on my arm so I can remember my goal paces.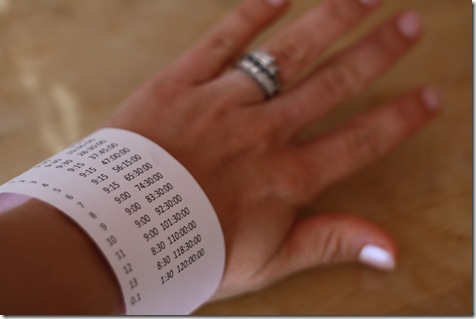 Eck!  I'm getting nervous (and excited).
Lunch was lame: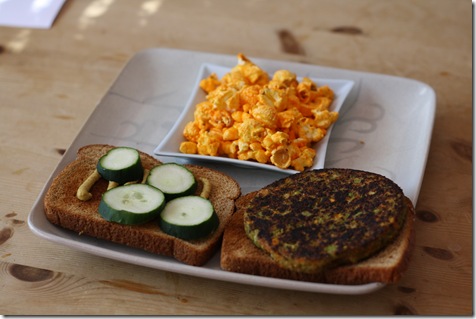 Just a veggie burger with mustard and cucumber, plus a lot of Colorado Kernals cheddar popcorn (times two of what's shown).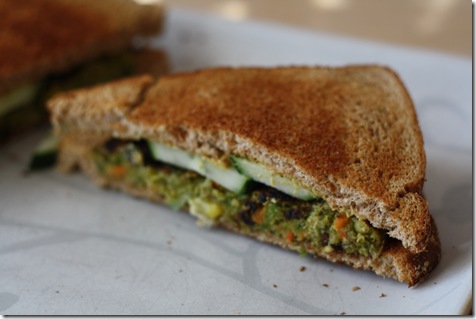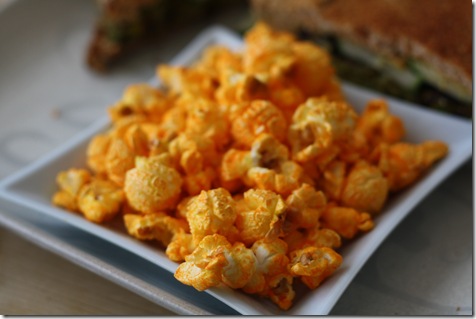 Need to go find some fruit!
And I'm off to get work done!  I have the Canon Rebel camera class tonight, which I'm super excited about.  I will take loads of notes so I can share my knowledge, too. 
If you're a runner, cyclist, or triathlete, what is your "technique" for races?  Do you just go balls to the wall or do you actually form a game plan?