Lately I feel like my eyes are too much for my stomach.  I hate wasting food!  I only made it through about 1/2 of lunch, and I'm not sure why.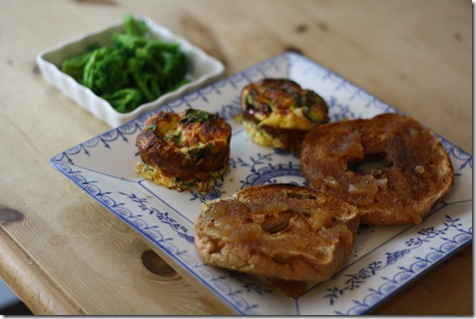 I did eat both delicious mini quiches, which consisted of 2 eggs, cheese, milk, spinach, and spices: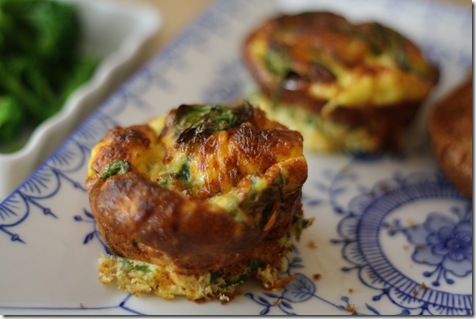 And I tried to choke down this broccoli – but you guys know how I feel about veggies to begin with (I don't like veggies in general; I just eat them because I know I should).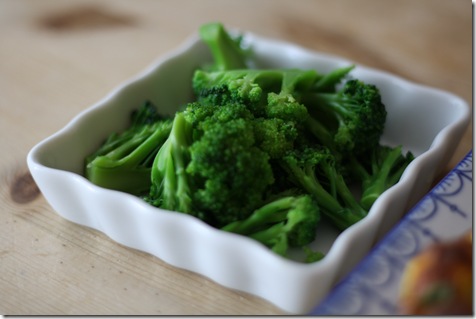 I ended up eating 1/2 this bagel, which was topped with apple butter: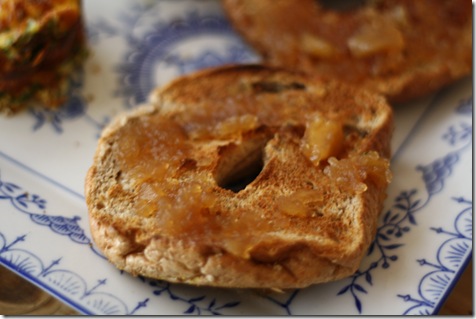 I'm making an effort lately to pay attention to my hunger cues instead of just eating whatever is on my plate.  Over time, I've discovered that I prefer to eat smaller meals + more snacks than just three large meals.  Snacking helps keep me awake from 3 PM to 6 PM, which is when my attend tends to wane, anyway.
Another observation about snacking:  I snacked so much more before I left my old job.  I think I was snacking out of boredom more than actually following my hunger cues.
Got an Extra $5?
Team in Training is an organization that is near and dear to my heart, as I'm running the Disney Marathon through TNT in honor of my friend Megan.  Megan currently is fighting leukemia for the second time.  There are other bloggers who are running other races through TNT and need YOUR support.  If you have an extra $5 to spare, please consider making a donation to Jill's Team in Training efforts HERE. 
Zesty Cook is Amazing
I was having tons of trouble with Operation Beautiful yesterday, and Zesty totally helped me out.  If you ever want a custom design for your blog or have a technical issue, contact Zesty at zestycook@gmail.com.  He's amazing (and his real name is Cory). 🙂
Stonyfield is Amazing, too!
I always buy my Oikos Greek Yogurt in the larger containers because 1) it's cheaper and 2) it's more environmentally friendly.  However, it's kind of inconvenient because the smaller containers are easy to pack and carry.
If you mail four foil lids (of the regular Stonyfield yogurt, not Oikos) to Stonyfield before the end of December, you'll get a reusable, eight-ounce yogurt cup made by Preserve®. Made from 100% recycled plastic, the cup is perfect for yogurt-lovers on the go, and the ideal size for breakfast or a snack, with room to stir in fruit or granola. It's dishwasher safe, BPA-free with a screw-on lid…. and it's made in the US.  Consumers will also get  $4.50 worth of Stonyfield and Preserve coupons along with the cup!  To get your free cup, mail the 4 large foil lids to:  Stonyfield Farm; Reusable Cup Offer; PO Box 4840; Manchester, NH 03108-4840.  Offer is good for US residents only.
Are you a snacker, too?