Well… I totally bombed that anatomy test.  I can't be too upset about it because (1) it was totally my fault – I didn't study enough; and 2) I used the opportunity of being on campus to post a really fun Operation Beautiful note.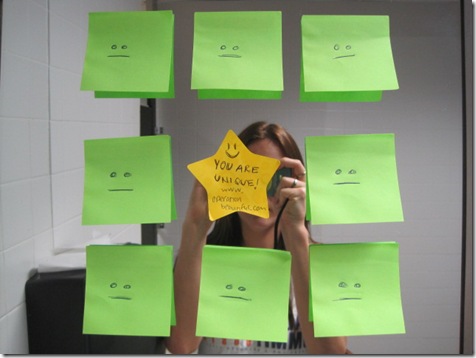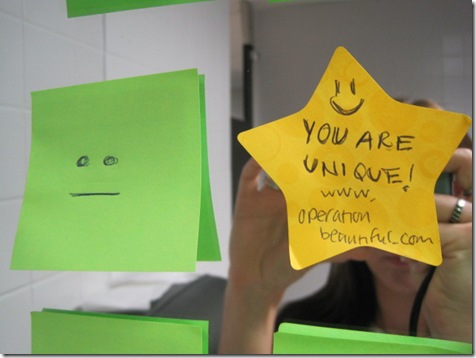 Megan gave me the idea for this type of note a while back. I loved it – so eye catching!
Also, my mood was uplifted by a TON of fun items in the mail.  I received my new passport (we're going to England for Christmas):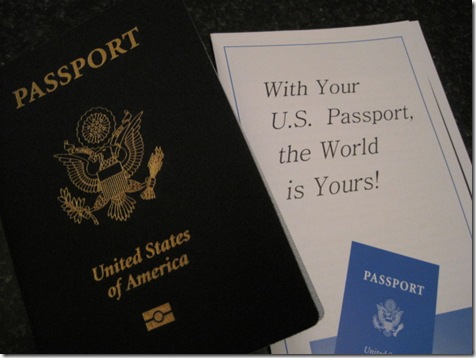 I also got a letter from "our" child!  Debika is 3 years old and lives in India.  She lives with her parents and one sibling.  Her family survives on $38.00 a MONTH.  We send her about $20 each month to help pay for medical costs and school fees.  I picked Debika because her favorite hobby is running, and she was born on May 7, which is only 1 day before the Husband's birthday.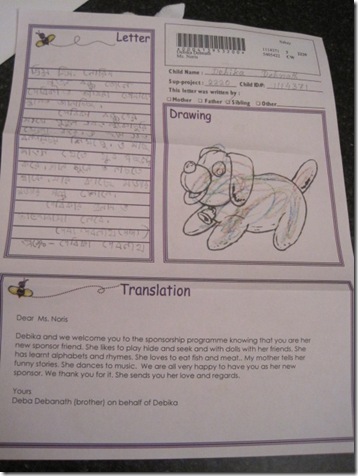 I put her letter (which her brother wrote for her) on the fridge, right next to her picture!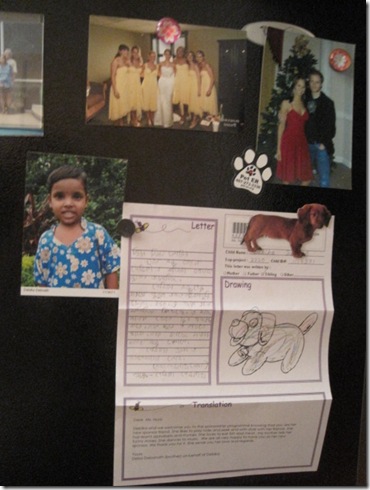 🙂
And I received a shipment of awesome stuff from my friends at POM Wonderful.  I know what fruit I'm having for breakfast!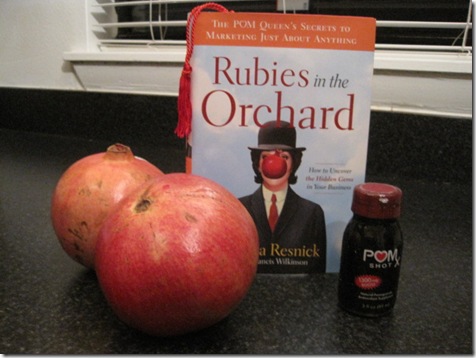 It was a pretty fun haul for 1 trip to the mailbox!
Before class, I ate some crackers: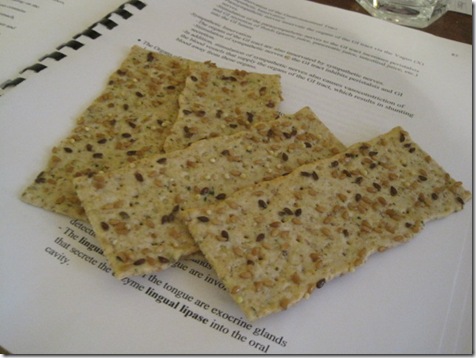 And after, I had an egg and cheese sammie with an apple for dinner: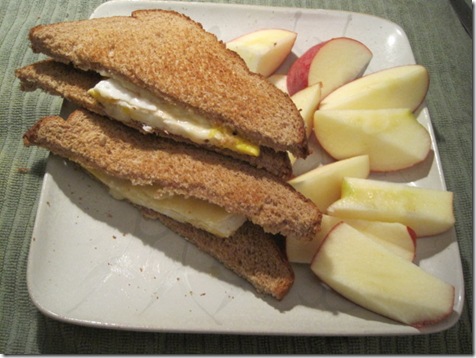 I'm planning on splitting this cookie with my friend Harry for dessert.  He's coming over to watch The Office.  I'm only splitting it because I think if I ate the whole thing, I'd get a sugar crash.  :)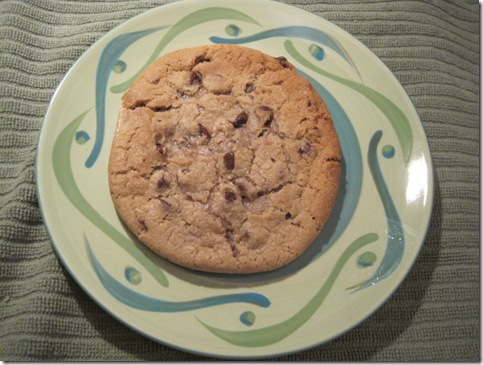 Whew!  What a day.  Time to go relax….
Sleep tight!