This lovely butternut squash has been sitting in my fridge for about a week.  I had NO IDEA what to do with it.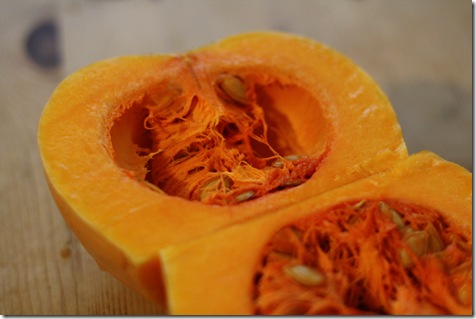 My family didn't ever 'do' squash, so it's a vegetable I'm slowly discovering and appreciating as an adult.   I thought about making a soup, but deciding that was too time intensive.  After googling, I stumbled upon this recipe for Glazed Butternut Squash, which I modified as appropriate.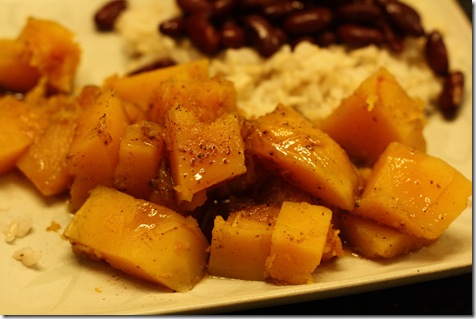 My changes to the recipe included:
Subbed out the dark rum and replaced it with vanilla extract and agave nectar.
Added cinnamon.
It was DIVINE – sweet and soft.  Just what my sore tummy needed.  l also had kidney beans and brown rice.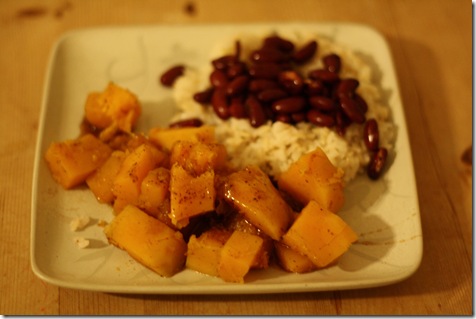 In addition to cooking, all I've done today is WORK.  I'm making good progress on the book, but I'm about 4 days behind my original schedule.  So, I'm going to have to start writing 7 days/week instead of 5.
I am also listening to the Miami vs. UNC game in the background, which the Husband is watching intensely: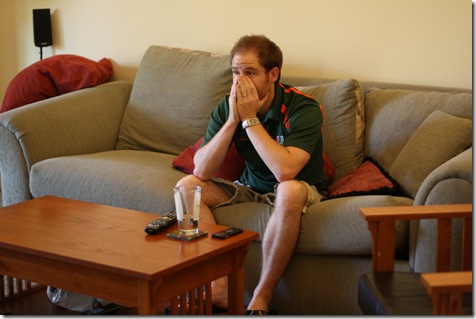 Lunch was a Black Bean burger with mushrooms and a side of grapes (the Husband made me lunch, as well as breakfast.  He wins Husband of the Year):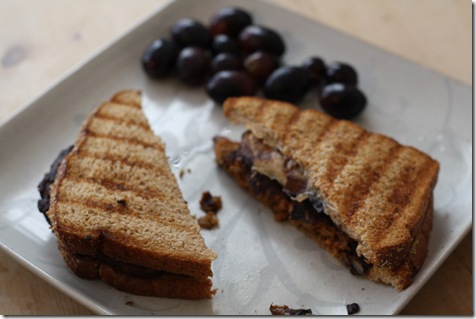 Snacks of the afternoon included a shot of wheatgrass: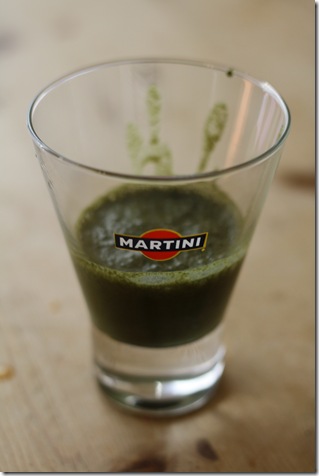 I've fallen off the wheatgrass bandwagon, and I'd really like to get back on!  I cannot drink Amazing Grass blends (it hurts my stomach), but I really love the straight wheatgrass.  And by love, I mean "drink as quickly as possible and then gag."  At least it's good for me!
And cereal:
Well, my friends, I'm going to work a little more, and then I need to pull together my gear for tomorrow's (legitimate) 10K Race.  When I ran this race last year, I actually set my 10K PR!  I wish Meghann was running it again with me, but I'll have her little sister (Kelly) to keep me company this time!
Here's last year's race recap.
Good night! I promise not to puke my brains out and miss my race… again.  🙂
What do you do with squash?