I am a bottomless pit today, which is understandable given the fact that I ran 20.0 miles this morning!
Dinner was awesome and made my belly stop growling!  I made a tofu stir fry in our new wok: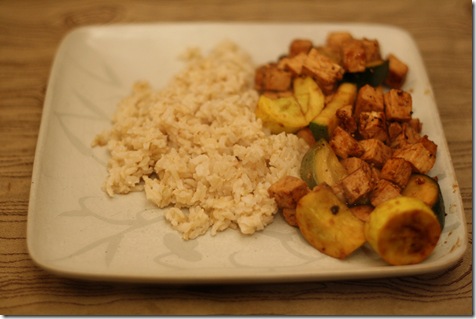 The star was this teriyaki sauce that the Husband randomly picked up at the grocery store.
I stir fried the sauce, a 1/3 box of extra firm pre-cubed Nasoya tofu, and slices of zucchini and squash together and served it with brown rice.  Yum!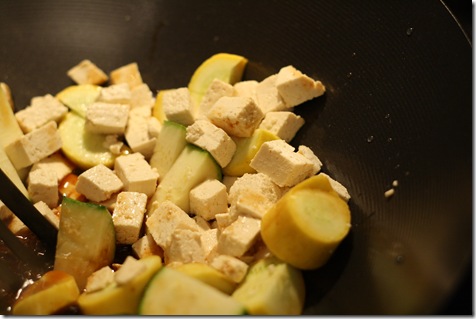 So, earlier today, Megan came over and we watched Elf.  We giggled so hard (I know the entire movie by heart…. I've probably seen Elf 10+ times.  I watched it three times last year alone!
And we iced our knees:
Lunch was macaroni and cheese (the awesome, unhealthy kind):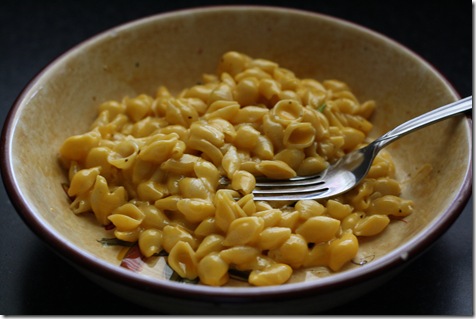 And a wheatgrass shot: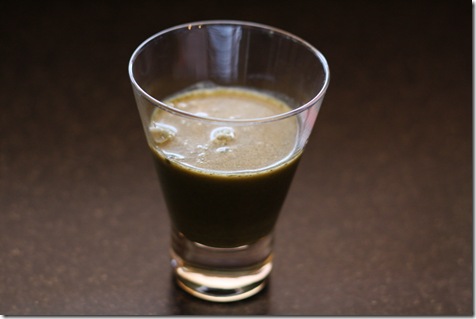 Afternoon snacks included this platter of apple, cheese, crackers, and trail mix, which I split with Megan: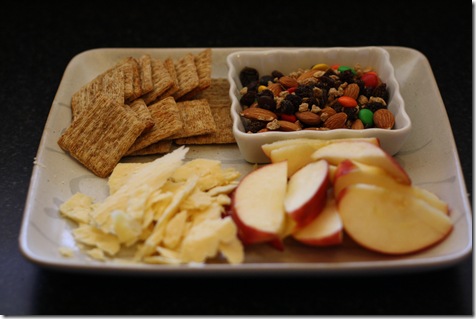 A-maz-ing: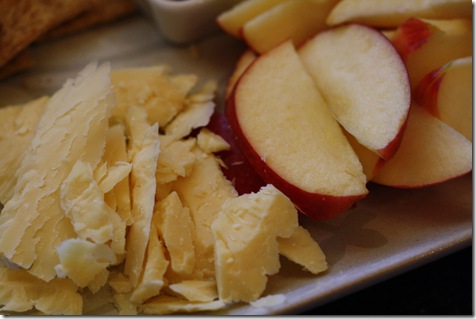 POM juice: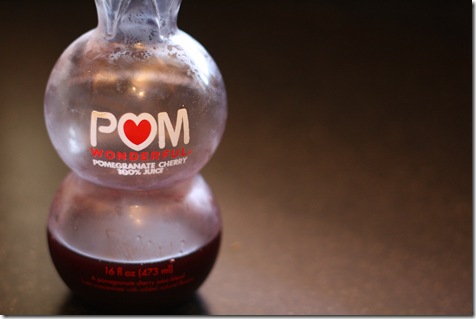 And Turtle Mountain Chocolate ice cream… this is vegan and it's actually pretty good!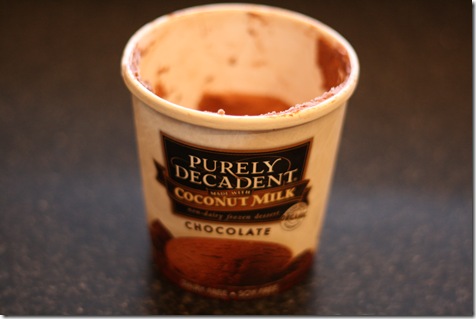 Annnnnnnnnnnnnnnd some Chocolate Orange. The Husband is obsessed with these (a British thing?) and I saw them at Target.  I got two – so delicious.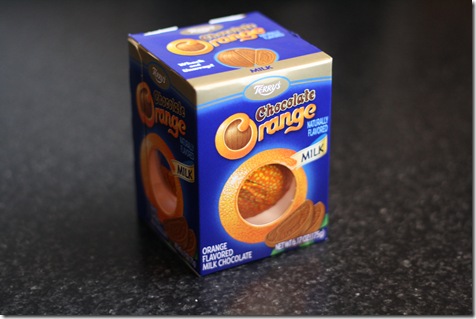 I think I'm refueled! 🙂 Mission accomplished!
What's your favorite post-workout meal?  Food is fuel!