Good afternoon.
Let's start with the best thing: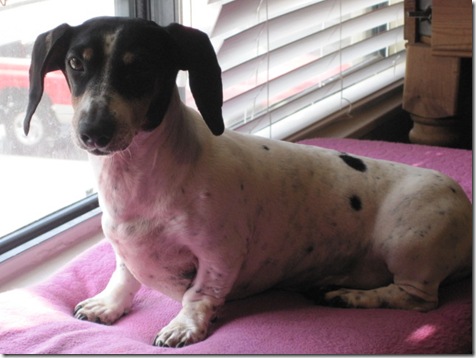 "Hello, bloggies!" says Maggie. "I hope you're having, like, a really awesome day!" (I always imagine her with a Valley Girl voice).
And now let's move onto something else that was wonderful…
LUNCH!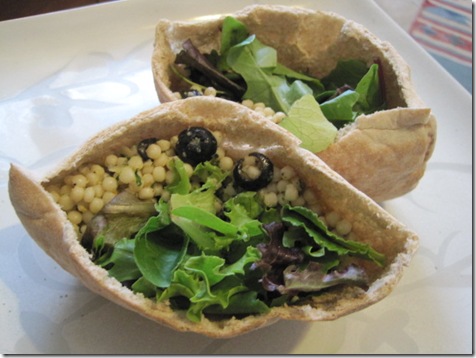 I had a stuffed whole wheat pita with Israeli Cous Cous and greens.
And a salad with crackers: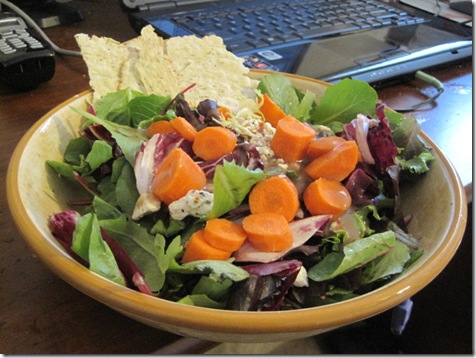 Yes, I eat at my desk.  It's naughty, I know!  Lunch was light because I'm not too hungry, and I'd like to save a lotta room for dinner tonight since we're going out!
Things to do:
Finish work
Take a nap
Go grocery shopping
Fancy dinner to celebrate the book deal! Yay!  Glass(es) of wine, here I come!
Where you eat most of your meals?  The computer? In front of TV? Or at the dining room table?  I definitely eat most of my meals in front of the computer.