Update your Google Readers! http://www.healthytippingpoint.com/feed
I am SO glad it's Friday.  I'm pooped and need to go to bed early tonight.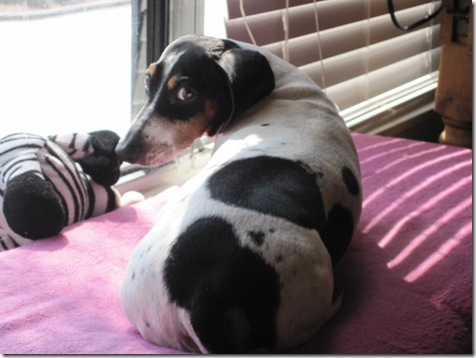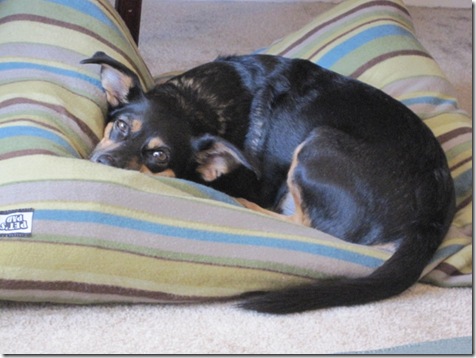 By the way, James feels much better after his brush with death on Monday.  He's back to his old self.  I'm not sure if I've mentioned this before, but James talks – if you ask him how he is, he says "woof woof wooooooof" in a really low, deep voice.   You can have entire conversations with him where he "woofs" back.  I need to make a video!  Anyway, he's talking again, so I know he's OK. 🙂
Here are my eats from this afternoon.  Since I needed some protein after my 16.0-mile run this morning, I had Greek yogurt and granola: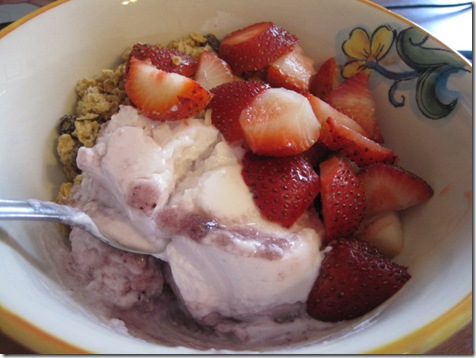 And I had a bar: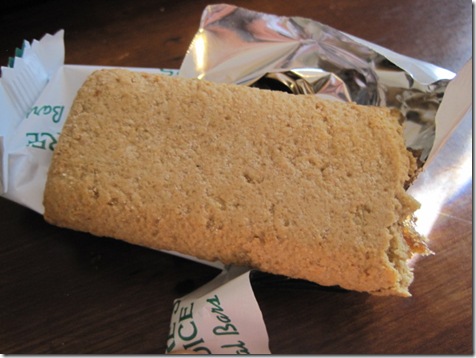 And crackers and hummus: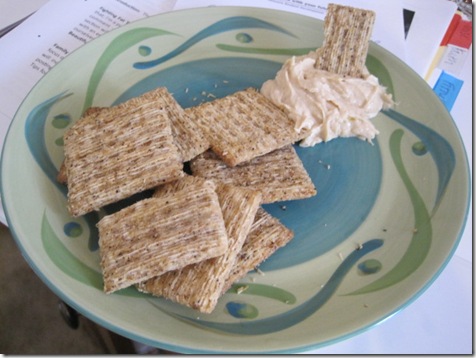 Dinner was a salad with crackers… I wasn't very hungry after all my serious snacking!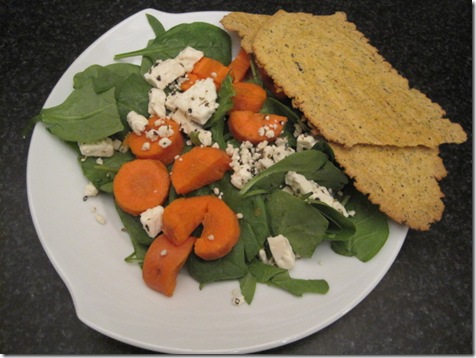 Just watched last night's The Office again and sobbed hysterically when Jim and Pam got married… again.  🙂
Time to walk the puppies and go to bed!  See you in the morning.