Morning!  We're leaving soon for another University of Miami football game.  I had a yummy and stabilizing breakfast: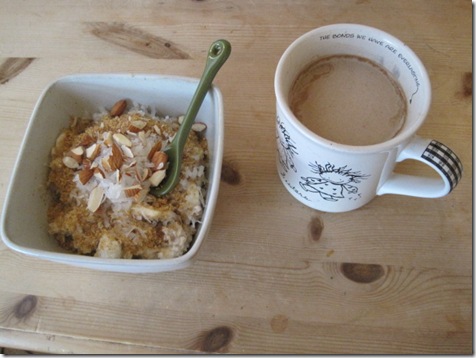 First up: COFFEE!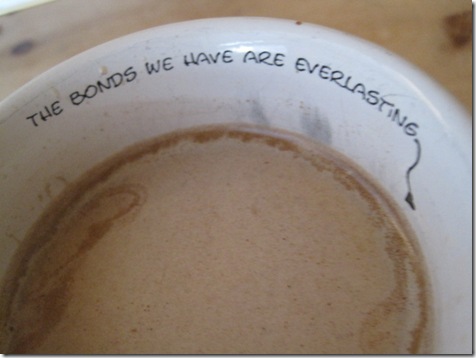 And banana oatmeal: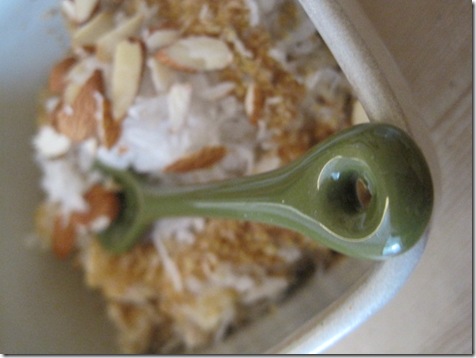 My oatmeal contained:
1/2 cup oatmeal
1/2 cup milk
1/2 cup water
1 sliced banana
Toppings: coconut, almonds, flax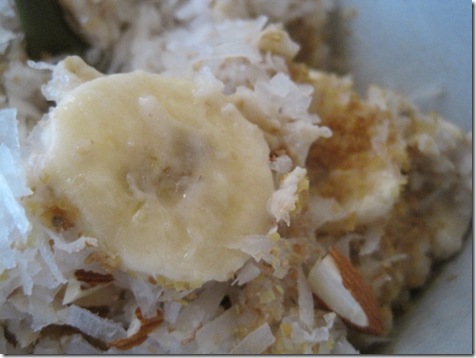 I feel a little sore from my long run yesterday, but my knees feel fine!  I slept like a rock though.  🙂
Healthy Tailgate Time!
It's time for another Healthy Tailgate, sponsored by Arnold Bread!  Nothing like tailgating in South Florida, huh?! 🙂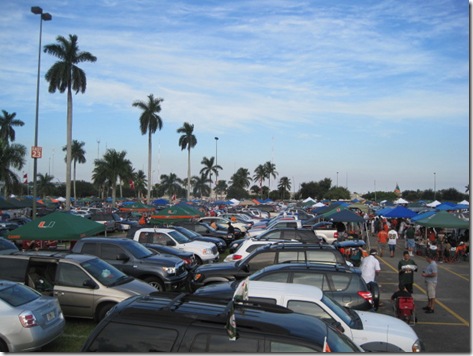 October 10, 2009 Tailgate Menu
Appetizer:  Apples Slices, Stacy's Cinnamon Pita Chips, and Pumpkin Dip
Entree:  Grilled Asparagus and Cheese "Hot Dogs" on Arnold Bread buns
Side Dish:  Vegetarian baked beans (not homemade; I'm too lazy and the canned ones are too good!)
We're watching the game (which starts at 7 PM) and then driving home.  It's going to be a loooooooooong night.
Go Canes!