I decided to run this morning instead of biking.  I like to follow my training plan as closely as possible because it's important to safely and slowly increase weekly mileage.  If I had skipped today's run, I'd be looking at a 7-mile jump next week – no good!
I decided to bring my camera in my SpiBelt to make the run more interesting.  I was disappointed when I realized there isn't a lot to photograph on my 5.0 mile route.  It's just a bunch of houses!
The sun was in FULL FORCE: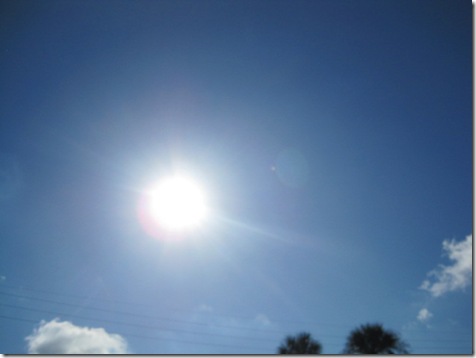 Fun with the self-timer: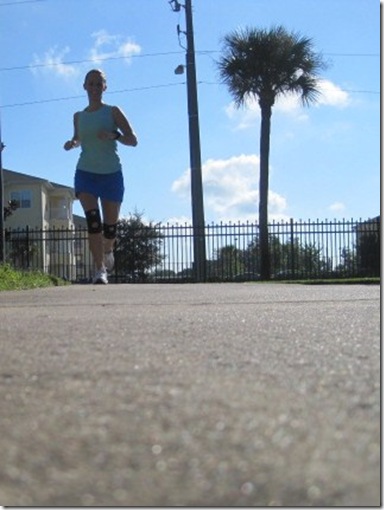 There's a spot on my runs that I consider the "finish line."  One of my personal pet peeves is when I slow down RIGHT BEFORE the finish line during a race.  The race is NOT over until it's over.  :)  I always sprint to this portion of the sidewalk: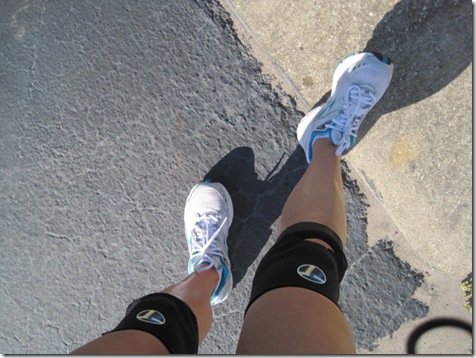 I was all sorts of exhausted by the time I got home!  That sun takes a lot out of me.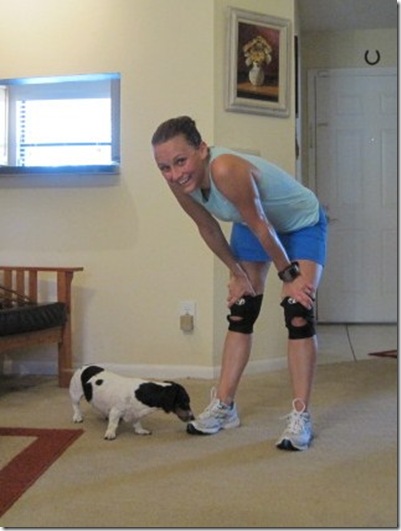 Here are my statistics:
Duration: 49:14
Distance: 5.0 miles
Mile 1: 9:22
Mile 2: 9:40
Mile 3:9:52
Mile 4: 10:27 (walking break)
Mile 5: 9:52
When I came home, I had part two of breakfast: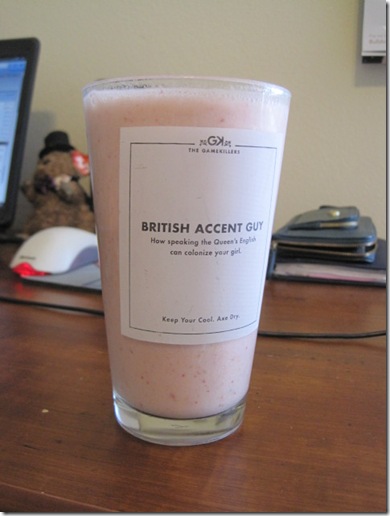 A strawberry and banana almond breeze shake.
And lunch was easy-peasy: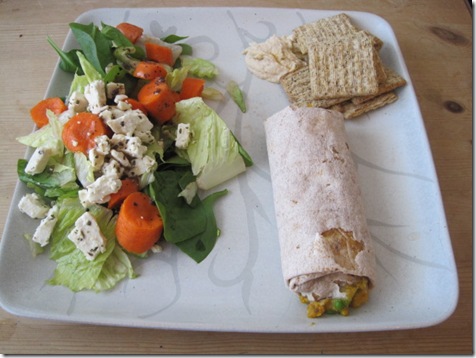 I heated one up of these Amy's Kitchen wraps: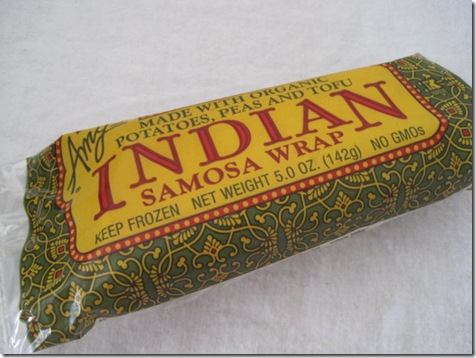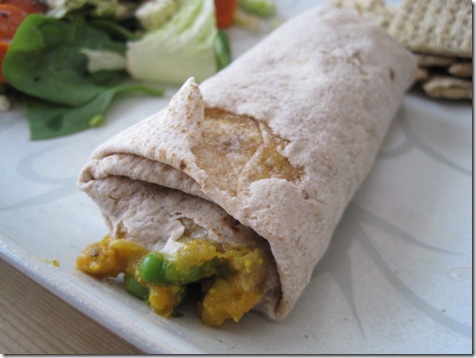 And had a salad with garlic feta cheese: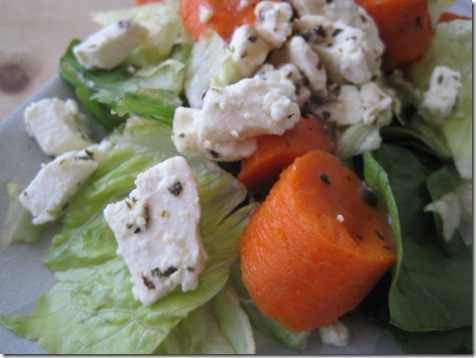 And crackers + hummus: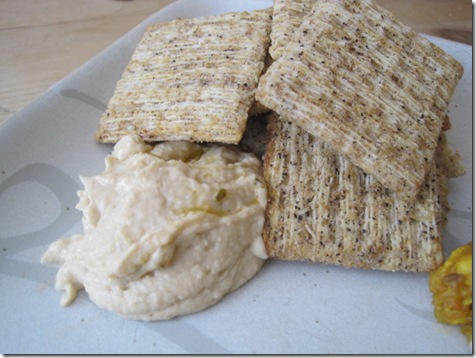 My mouth is happy!
Chickens in Sweaters
Kristen sent me a really interesting video about Cobble Hills Farm Sanctuary, which offers at-risk children the chance to participate in rescuing former battery hens.  Check out the video – which features chickens in sweaters – and head over to the Cobble Hills Farms Sanctuary website to learn more.  🙂