The tour of the POM Wonderful orchards was amazing.  Rows and rows of POM Wonderful trees as far as the eye can see!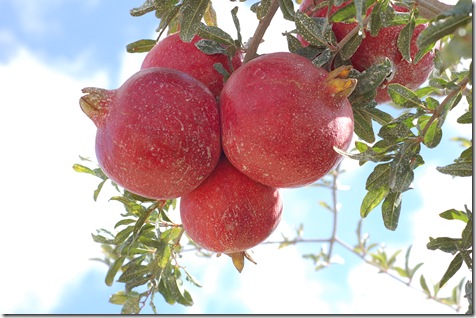 When I stepped out of the van, I was immediately struck with how colorful the trees were.  They reminded me of Christmas trees with the POM fruit as red balls!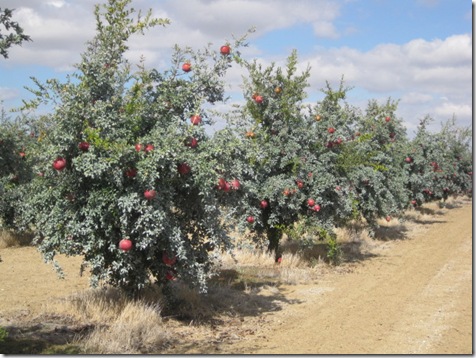 Brad, the Vice President/General Manager of Produce, gave us a short tour and discussed how they harvest the fruit and when.  Each tree has fruit that ripens at various times, so the pickers must be careful to pick fruits that are ripe.  Some of the fruit can be picked for use as a fruit, others fruit is chosen to be juiced.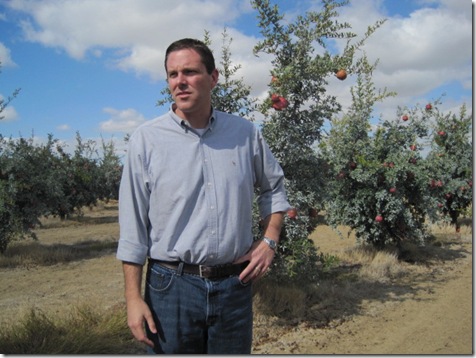 Brad cut open a few fruits for us to enjoy on the spot.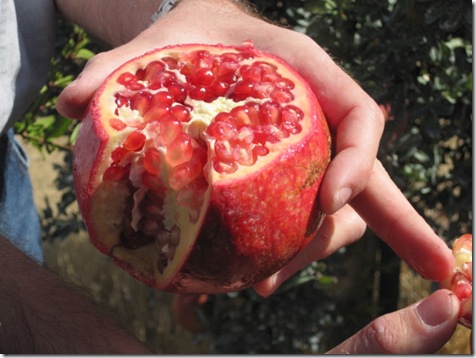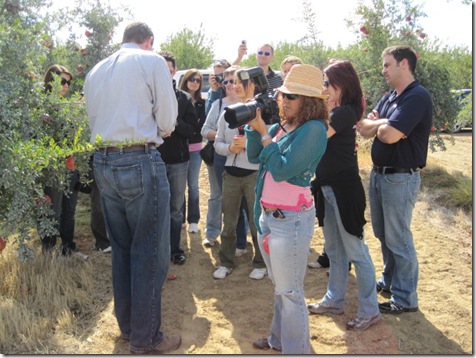 We spent about an hour just wandering around, picking fruits, and eating POM seeds.  I had trouble finding fruits that I liked, but Brad told me to look for dark red ones that weren't sun burnt (the skin gets dry and crackly, and then the seeds lighten on the inside).
Eventually, I found a few fruits – my purse is quite heavy now!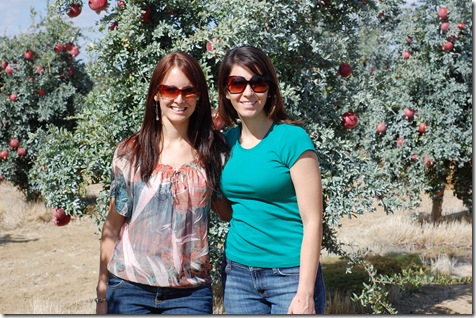 The POM people are really nice, knowledge, and love their product.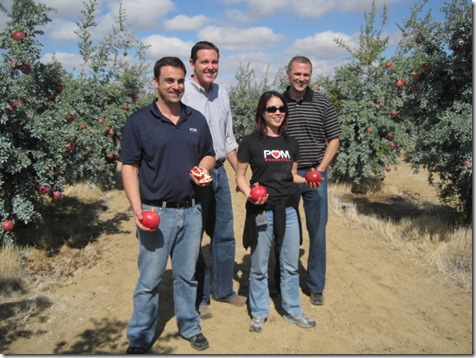 Tips from the POM folk about how to cut a POM fruit:
Cut off the crown so you can see the white membranes that separate each section of seeds (also known as arils). 
Lightly cut the white membranes.
Put the fruit in a pot under water and pull apart the sections, releasing the yummy arils.  Keeping the fruit under water will prevent the juice from spraying you in the face and getting it all over your hands.
Eat and enjoy!
After the tour, we drove to our new hotel for the night, and I realized I left my computer cord in the first hotel! Grrr.  Luckily, one of the bloggers loaned me his cord so I could charge up, and we're swinging back to grab my cord in the morning.  I'm such a dofus sometimes.
I took advantage of my no-Internet state to browse the town of Visalia.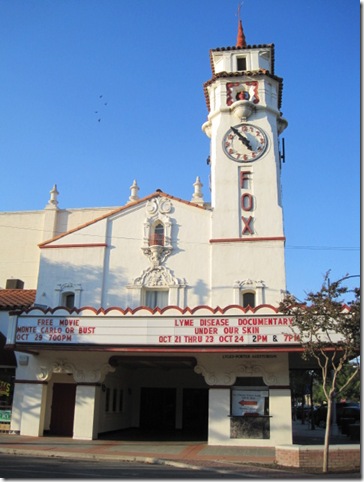 It is a cute town!  The downtown is tiny, but it's quaint, sweet, and appeals to the urban planner in me.  :)  Plus, I found a juice bar: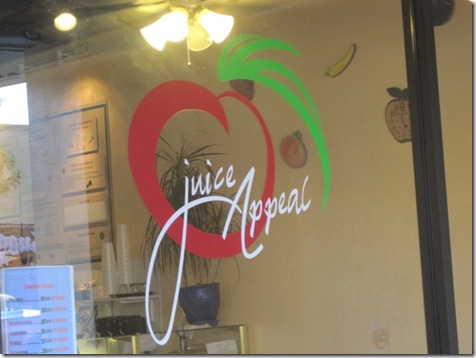 I got a carrot + green apple juice.  It was fresh and lovely!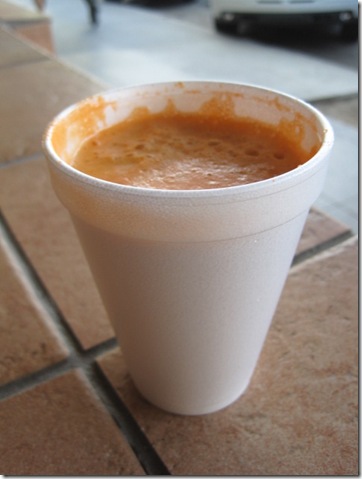 Then, I went into a camera shop and stared at the SLR cameras in envy.  They are so beautiful.  I want one so badly.  The Husband said that Santa might get me one.  :)  I hope Santa delivers presents in October. 
I spent the rest of our down time relaxing in my hotel room and chatting with the Husband.  I snacked on some cereal that I "borrowed" from the breakfast bar: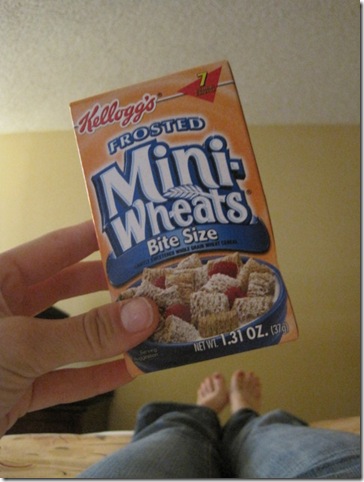 And then I met Eric and Tina downstairs in the lobby for a glass of wine.  There is something about traveling that just makes me want to drink wine.  Maybe it's the stress of living out of a suitcase?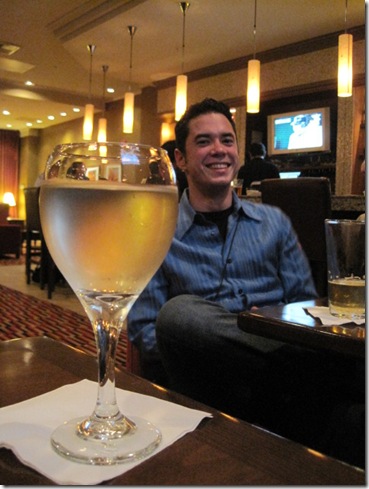 We headed upstairs to a conference room to hear Janel, a registered dietitian, give a really interesting presentation on anti-aging and antioxidants.
Some of Janel's tips:
Avoid:  saturated fats, trans fat, non-whole grains.
Enjoy:  fresh fruits and veggies (7 – 9 servings a day), lean meats, dairy, POM Wonderful juice, and other antioxidant-rich natural foods.
It's better to get your antioxidants from natural sources than food-like products or beauty products created in a laboratory.
Heat breaks down some antioxidants, but cooking also can make some antioxidants stronger.  For example, tomatoes are actually better for you when they are cooked.
I like Janel a lot.  🙂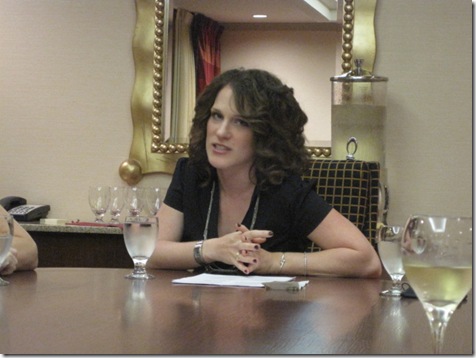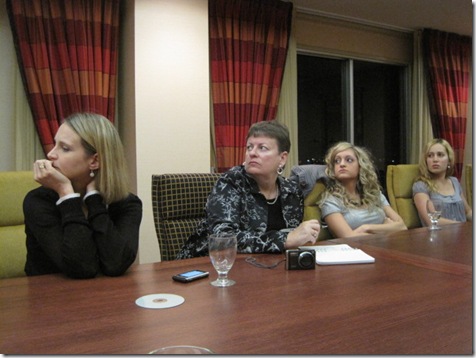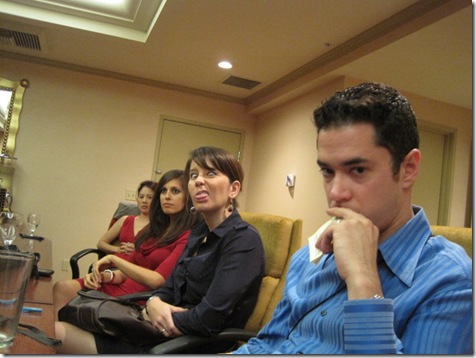 Then it was time for dinner at this AMAZING restaurant called The Vintage Press.  I would've come hungrier had I known I was about to consume a FEAST of goodness.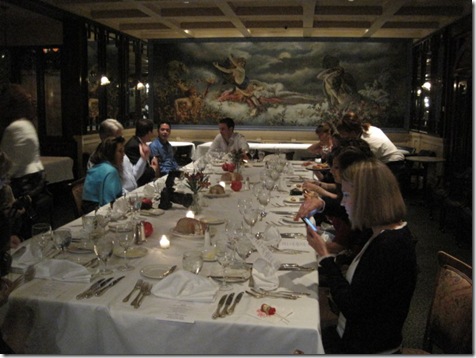 On the menu was the following delicious items, which were served by kind and attentive waiters/waitress and a very nice head chef:
Cold vegetarian kebobs: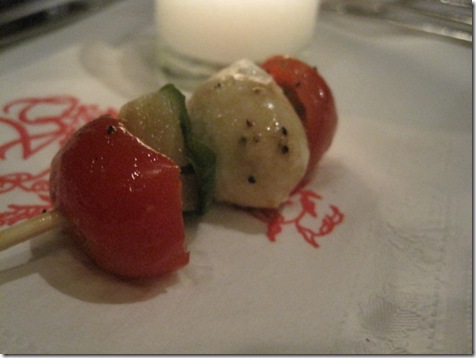 Warm, squishy bread: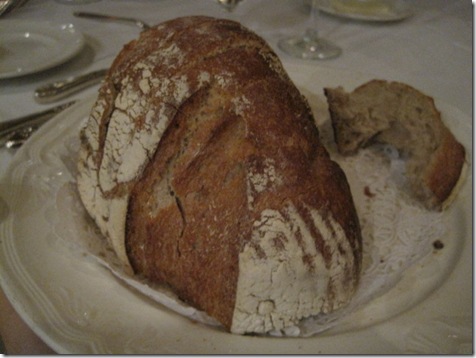 Feta-stuffed pastries: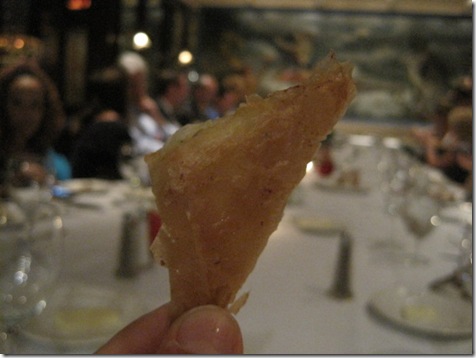 Apricots topped with cream cheese, pistachios, and pecans.  I had 1!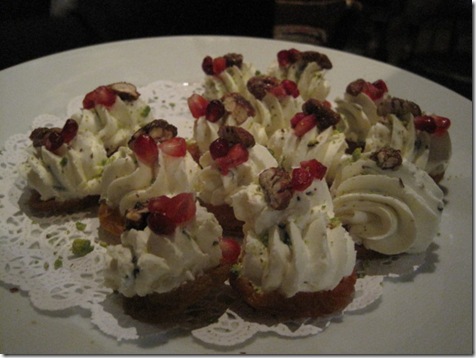 A vodka and POM Wonderful "Pom-tini":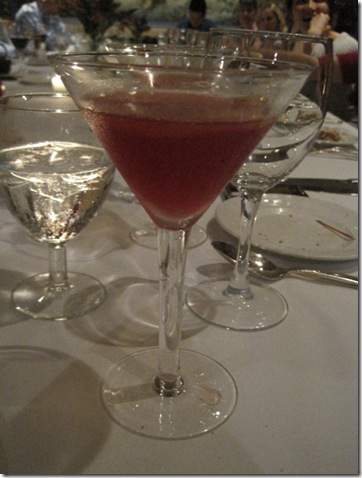 …Which was GREAT!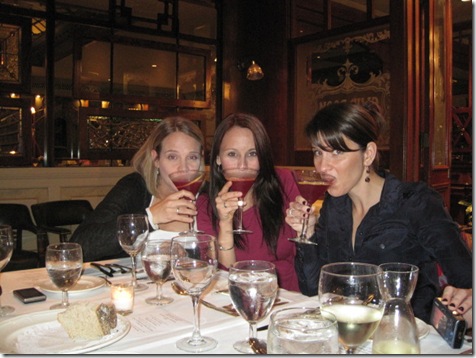 After our appetizers and drinks, the first course came out.  It was a Wild Mushroom in Puffy Pastry with Shimeja mushrooms, shallots, cognac, tarragon, and cream.  Amazing.  The mushrooms were meaty and chew-y.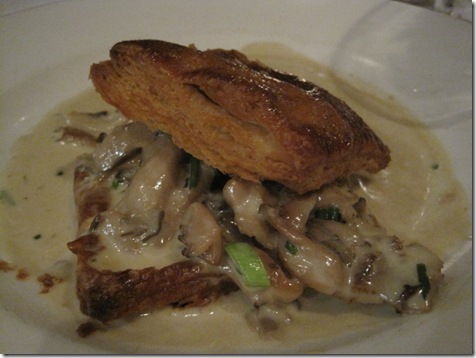 Course #2 was a salad with pistachios, grapes, feta, and other foodies: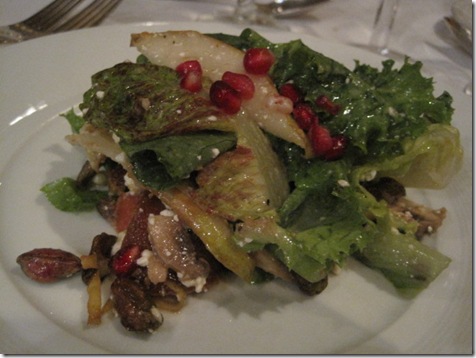 The vegetarian entree was Quinoa and Cous Cous with Fall vegetable ragout and pomegranate arils: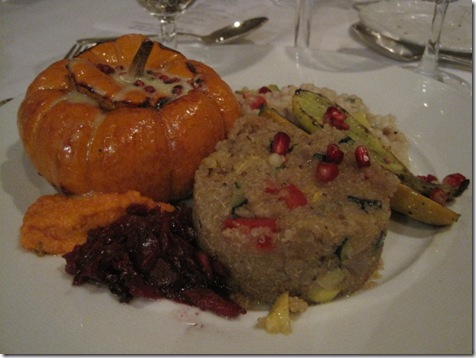 The best part, obviously, was the tiny pumpkin stuffed with Swiss cheese and squash!  I want to make this at home!
I SOMEHOW managed to fit in dessert.  I only had a few bites of the entree, but of course I was magically hungry again when dessert came.  It was a Golden Chocolate Pyramid with Espresso Creme Anglaise.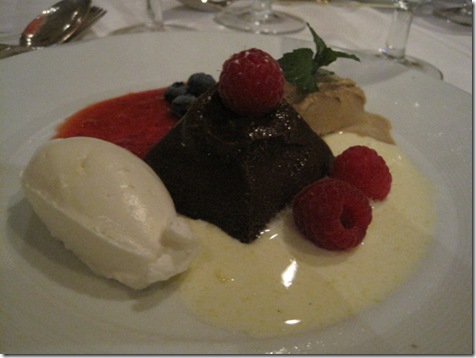 I am FULL!
It's so late – 11 PM in California, but 2 AM to my body.  Tomorrow is the last day in California.  We're going to the POM Wonderful plant to see how the juice is made, and then I'm hopping on a flight back to Florida.
I miss my Husband and doggies!  :)