Morning! Today is my last day in California.  :(   This morning, I joined the group for another wonderful breakfast buffet.  I'm always so impressed by breakfast buffets that aren't gross and feature healthy options: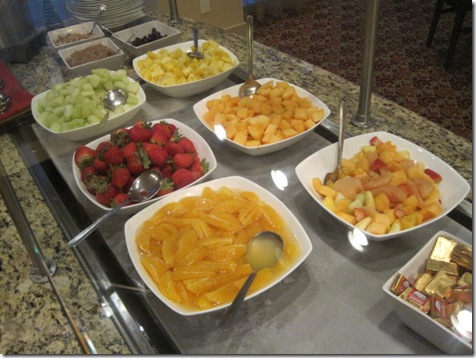 I had oatmeal with raisins, brown sugar, and granola: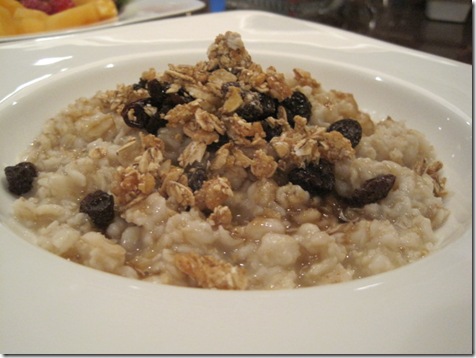 And a fruit bowl: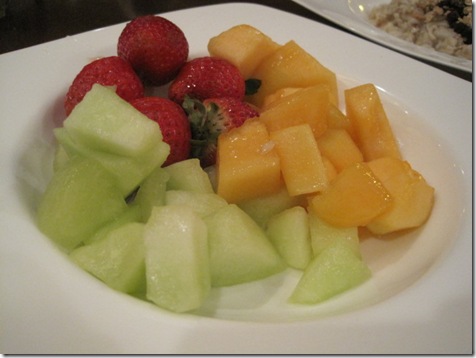 And a fresh-squeezed OJ.  I feel like I'm coming down with someone and need all the Vitamin C that I can get!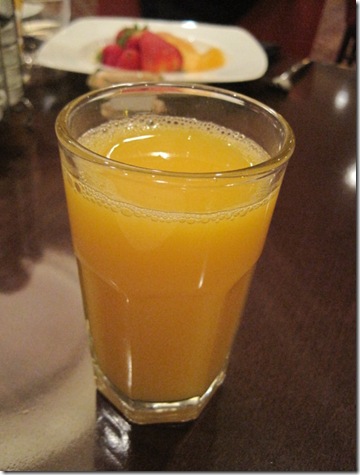 Don't Worry, I'm Still Keeping Up on Twilight Gossip
There's a new New Moon clip available!  It features Bella and the wolf pack.
Fat Talk Free Week
Remember that this week is Fat Talk Free Week!  I rarely Fat Talk anymore, but I definitely CAUGHT myself doing it this morning!  I was still so full from last night's heavy meal and felt so bloated.  I was brushing my teeth when I realized that I was actually thinking, "Ugh, I feel so FAT!"
I immediately corrected myself.  I stood up straight, looked at myself in the mirror, and said out loud, "That is ridiculous.  One indulgent meal on a nice vacation does not mean ANYTHING." 
I didn't even believe my Fat Talk when I thought it, it was just a knee-jerk reaction to a really big meal.  But, that kind of thinking is so damaging, especially if you let yourself do it all the time.  It really does add up and hurt you mentally, spiritually, and emotionally.
I just wanted to share that story to let everyone know that even the editor of Operation Beautiful falls into the Fat Talk trap. 🙂 It happens! That is why it is SO important to be AWARE of Fat Talk and stay conscious of your behaviors.
Delta Delta Delta, who is sponsoring Fat Talk Free Week, sent out a newsletter with this Fat Talk Free Tip:
Stand in front of a mirror alone wearing as revealing an outfit as you can without being overly uncomfortable. Write down only positive attributes about yourself, including emotional/personality (e.g. I like my sense of humor, I like that I care about others) AND physical (e.g. I like my legs, I like my hips). Write down everything that you like and make it as long as possible.
Do you have any other tips for stopping Fat Talk?  I think the immediate correction tip works really well for me, as well as remembering my past accomplishments.