Cooking new recipes stresses me out.  It calls for beer.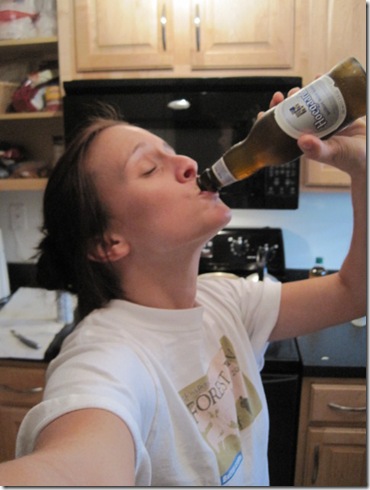 I tend to make a huge mess of my kitchen!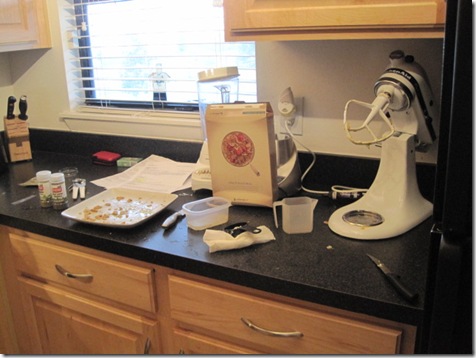 But, for once I actually made something delicious – Neatloaf!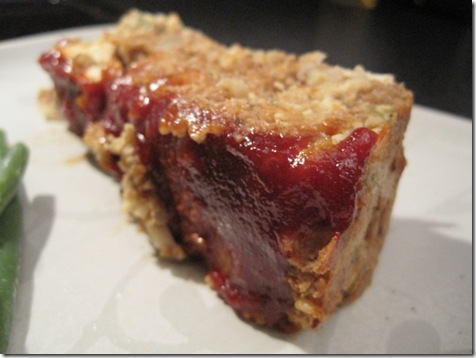 Neatloaf is vegetarian meatloaf.  :)  It includes brown rice, flax cereal, tofu, and loads of other goodies.  It's topped with a BBQ sauce.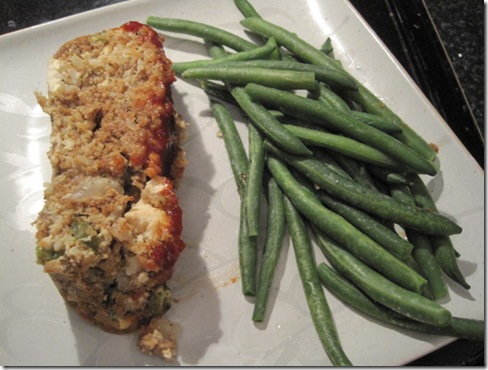 Beth gave me the recipe, and she said she'd be posting it on her blog tonight.  Check it out Beth's bloggie for more!
For dessert, I had two baby Key Lime Pies, which I made with the Key Limes the Husband received from a patient as a gift.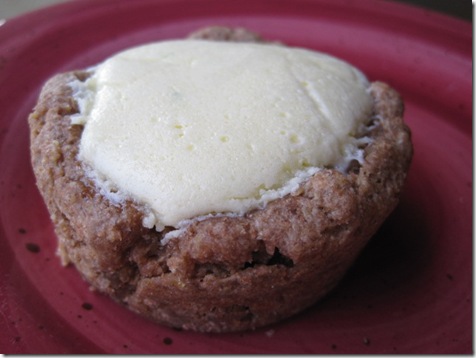 I used this recipe for the filling.  To make the crust, I used an Oh She Glows recipe but I made some non-vegan modifications.  I think I made the crusts too thick and the ratio of filling to crust was off.  But each part was good on its own!  🙂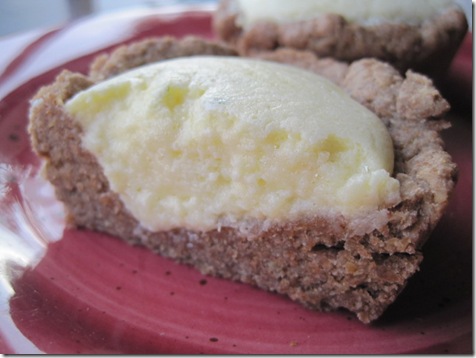 I also snacked on granola and yogurt earlier (obviously):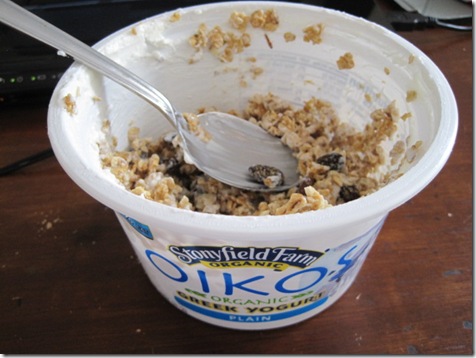 In Other News….
A new reason to NEVER TRUST ADVERTISMENTS.
Everyone is talking about this article because it's so insane.  And I quote…
Filippa Hamilton – whose hips appeared slimmer than her head in the recent altered ad – said her contract was terminated in April because she was too heavy.  "They fired me because they said I was overweight and I couldn't fit in their clothes anymore," she said.  The 5-foot-10, 120-pound stunner was amazed to see her body digitally distorted for Ralph Lauren Blue Label.  "I was shocked to see that super skinny girl with my face," she told the Daily News. "It's very sad, I think, that Ralph Lauren could do something like that."
This is what she looks like in "real life":
I think it's insane (but not surprising) that Ralph Lauren would do that.
And instead of just getting MAD, I got EVEN: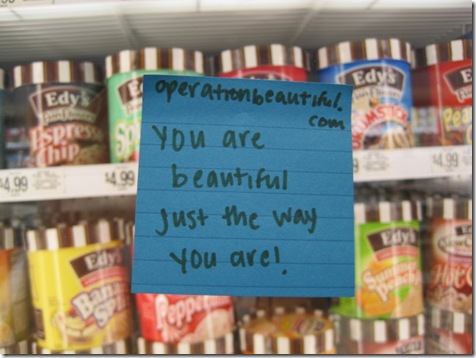 Take that!