This morning, I was surprised with an emergency call from the doctor.  I had to go into the doctor's office to get some test results – which were basically inconclusive and require more testing (before my insurance runs out).  I don't think its really a big deal, but the whole run-around by my doctor and the insurance company really irritates me. 
Apparently, there is a new law (maybe just in Florida) that states a doctor must tell you all test results in person unless the test was negative.   That means I coughed up a $50 copay for my doctor to tell me to come in again next week for more tests.  And I wasted two hours of my day.  Lovely. 
The Husband drove me and I snacked on a banana.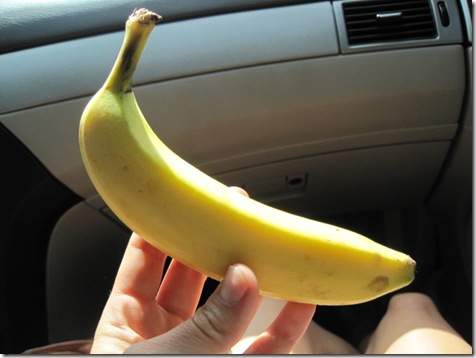 And then we came home and he made me lunch.  I was very happy to see he drew me a mustard heart.  He's so sweet.  🙂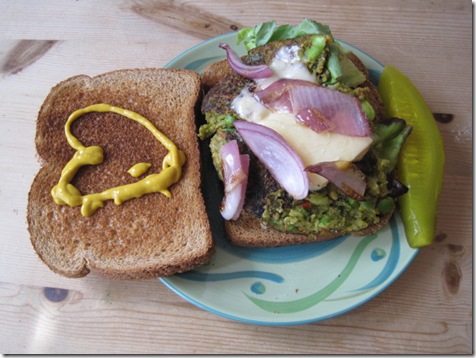 My sammie also contained: a veggie burger, cheese, lettuce, and grilled onions.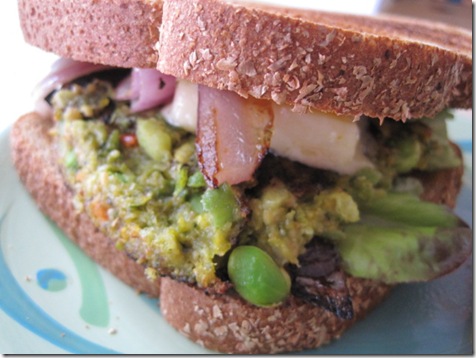 And I had a Key Lime Pie mini for dessert.  Yum!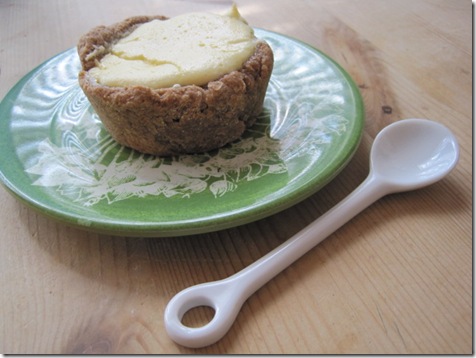 At least my lunch was good!
In Other News….
I am seriously considering doing the Orlando Half Ironman in May.  Because to say that I am a half ironman would be pretty badass.  The course is:
1.2 mile swim
56 mile bike
Half Marathon
I'm not concerned about the bike and the half marathon at all – I could probably do that tomorrow if I needed to.  But the 1.2 mile swim freaks me out. 
I attempted 1 triathlon in the summer of 2008 (here's the recap).  I say "attempted" because I was disqualified from the swim – and it was only 0.25 mile!  I made the rookie mistake of having the race swim be my first open water swim.
I had a panic attack in the water and quit.   I feel like I should conquer my fears and try again. 
Could I learn to swim 1.2 miles?  Can I get over my fear of the water?