Good morning and welcome to the new Healthy Tipping Point!  Same blog, just a new look.  There might be some hiccups while everything transitions from Blogger to WordPress; I apologize in advance!
I woke up this morning and did some meditation and yoga in my living room.  I used the Visualization technique for meditating and imagined myself on a sunny beach.  I pictured the waves washing over me and then retreating, taking all my stress away with the receding water.  It was lovely. 🙂
Then, I signed onto my computer and realized Healthy Tipping Point had transferred over to a new design and freaked out because some people couldn't see it, my comments weren't transferring, etc.  So much for my meditation!  :)  But, the blog is in good hands — Blain from 13 Infinite did a really good job and worked out all the kinks.  It just takes a while for the magical Internet fairies to catch up and switch everything over (HTP is a huge file — more than 1,400 posts and 8,000+ pictures).
Breakfast was delicious: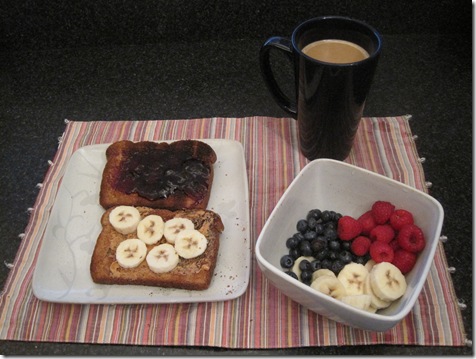 I had two slices of whole wheat toast with almond butter: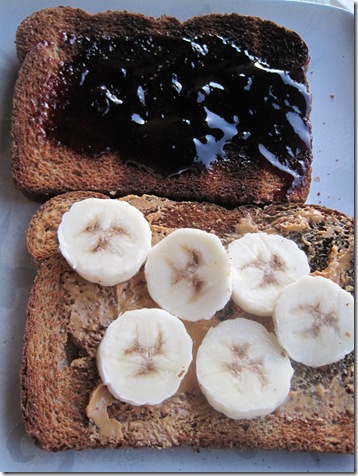 And a fruit bowl: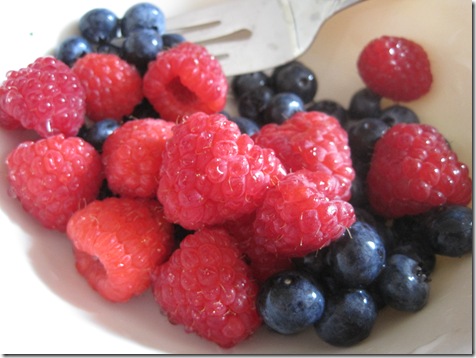 Gotta go to work!
Stay tuned for an awesome GymSoap giveaway!