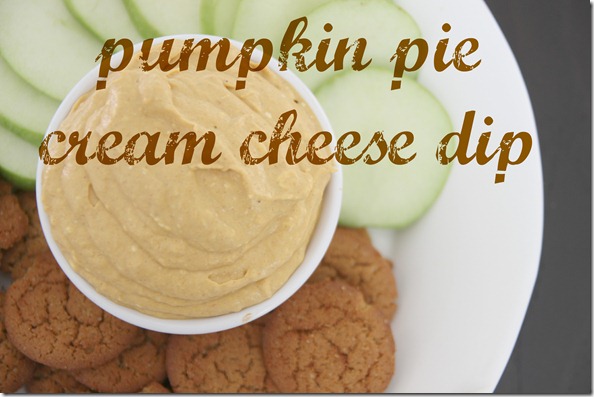 I did a little baking over the weekend… I was attempting to make my favorite cookie recipe of all time gluten-free BUT super simple (AKA without 5,000 strange and wacky ingredients that cost $15 each and can only be located at Whole Foods).  But unfortunately, I couldn't make it work.  Maybe next weekend?
So, while I was "mourning" my cookies (you know, by eating the leftover batter out of the bowl), I decided to whip up this pumpkin dip.  I make this almost every year for a holiday party.  It's pretty straightforward and truly delicious. 
The best part?  You pair it with green apples and gingersnaps.  Trust me – these two things taste amaaaaaaaaaaaaazing when dipped in this, well, dip.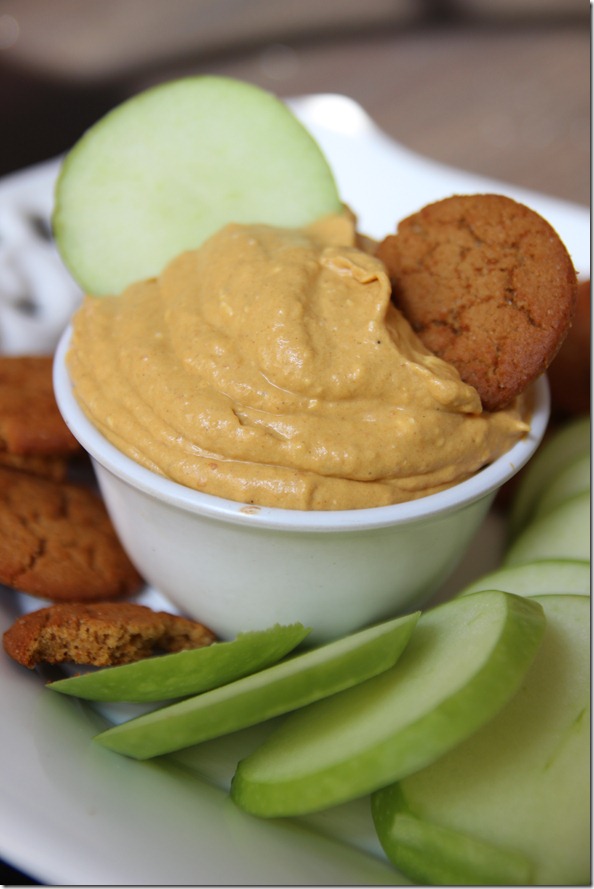 Pumpkin Pie Cream Cheese Dip
Ingredients:
8 ounces cream cheese, room temperature (makes it easier to combine)
15 ounces canned pumpkin puree
2 teaspoons DIY Pumpkin Spice or pre-made pumpkin spice
1/4 cup maple syrup
1 teaspoon blackstrap molasses (not necessary but a good addition)
Directions:
Using an electric mixer, combine all ingredients until lumps are gone.  This will take a while – about 15 minutes.

Chill for an hour or so before serving.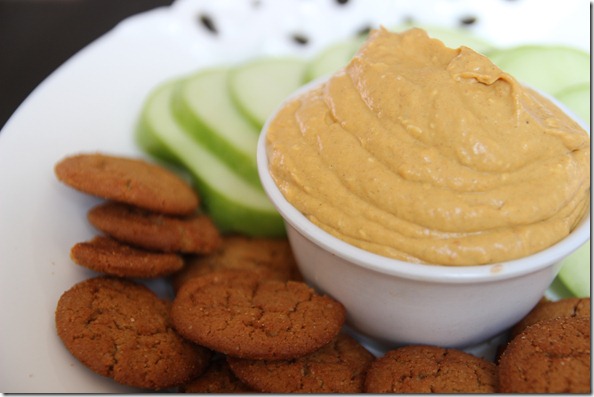 Also tastes epic on top of oatmeal.  I'm just sayin'…