Get your Kleenex ready… I recently learned about a non-profit organization called Headbands of Hope, which was started by a 21 year old college student named Jessica.  For every headband purchased from the organization, Headbands of Hope donates a headband to a girl who has lost her hair after cancer treatment.  I was so impressed by Jessica – the organization has given away more than 500 headbands since April – that I asked her to do a guest post on why and how she started such a successful non-profit.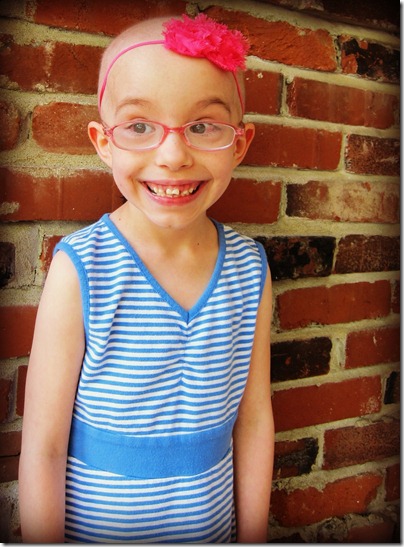 Jessica said… "I did a summer internship with the Make a Wish foundation; every day that summer, I got to wake up and grant wishes to children who deserved them.  One story in particular really propelled me to start Headbands of Hope. 
Once upon a time, we had a wish girl who was a beautiful 4-year-old named Renee. Her wish was to go to Disney World to meet her favorite princess, Sleeping Beauty.  Unfortunately, Renee's cancer took a turn for the worst during Christmas time last year, a couple weeks before her wish. The doctors sent her home from the hospital to be with her family because her time left was short. Since she couldn't go to Sleeping Beauty, we decided to bring Sleeping Beauty to her. We rented a Sleeping Beauty dress that I wore and I brought her a matching dress, a wand, and a crown with "Princess Renee" written on it. I also brought the Sleeping Beauty story to read to her. Before we came, her mother called and said she hasn't opened her eyes in 3 days, but she could hear everything we'd say. 
I arrived in my royal limo to Renee's house where her mom, dad, and two sisters awaited me. I gave them a princess greeting and then went to Renee's bed in their living room where she was wearing a beautiful pink headband. I sat down on her bed beside her and put my hand on her shoulder, so she could feel that Sleeping Beauty was there. I started to read her the story of her favorite princess (my biography, I called it) and she opened her eyes!  She saw Sleeping Beauty sitting with her on her bed. The family cried as I said, "I remember when I woke up after a hundred years!" trying to stay in character. 
That time with Renee is a moment I will never forget. The doctor said she wasn't going to last to Christmas, but she lived a week after that.   Her mother said Renee was buried in the dress, crown, and wand that Sleeping Beauty gave her. Her mother said she was more at peace with Renee passing because she knew she got what she always wanted, which was to meet Sleeping Beauty. 
At this moment, I knew I had to start something new and fresh to help children with cancer. I thought of Renee and the headband she wore, and all of the other girls I met who wore headbands when they were battling cancer. After a couple thinking sessions with a pad and pencil in Starbucks… Headbands of Hope was born.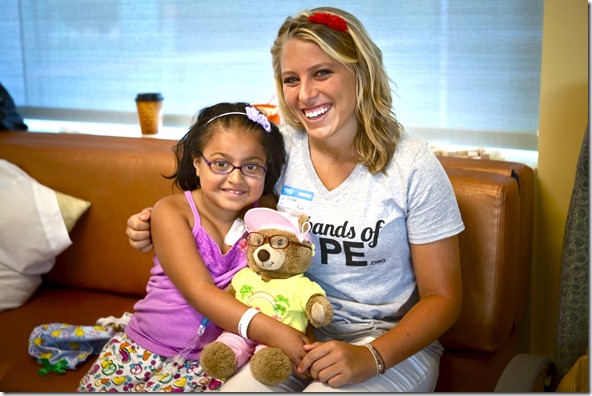 Being a communications major, I had no idea the first thing about starting my own business. But as a college student, I had so much support from my professors and other departments of the university. I worked with the business school on a startup plan and the textile school for headband designs. Our headbands come from our lovely supplier at Sunshine Shoppe in Bismarck, ND. It was very important to me that they were manufactured in the USA.
Although being a college student has brought me a lot of support and resources, it's also challenging to balance running Headbands of Hope and trying to be a regular college girl! But in the end, I know every minute I put into building Headbands of Hope is making a difference for a special girl out there, so it makes it all worth while. I definitely would like this organization to be my full time job when I graduate. The beauty of it is that there are always new headbands and styles on the way to keep the company fresh.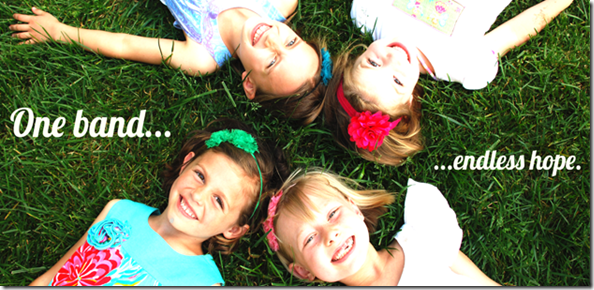 If you want to support Headbands of Hope, head over to Headbands of Hope and buy yourself – or a friend – a headband.  Your purchase means a headband will be donated to a girl or woman going through cancer; additionally, $1 will be donated to the St. Baldrick's Foundation to fund life-saving childhood cancer research.  You can also helping by spreading the word about Headbands of Hope through social media (we're on Twitter), making an announcement at work, your church, or your gym, posting flyers in coffee shops, or talking to your favorite local stores about selling the headbands."