The Husband and I are spending our Saturday night assembling a crib and cramming for Monday's Bradley Method class (we feel so behind on our homework – not a nice feeling).  It's wild and crazy in the Boyle household tonight, I assure you. 
Fuel for studying: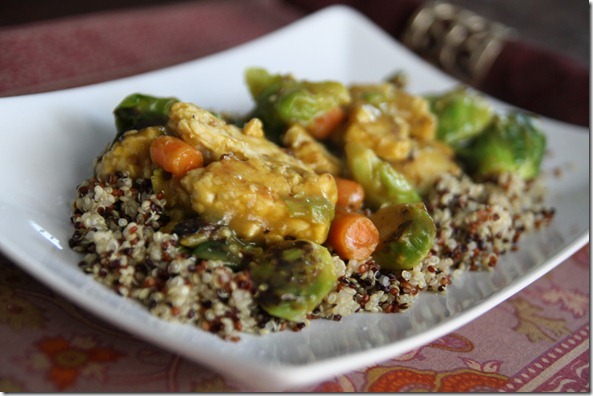 Lately, I've been at a loss for dinner… I just seem to have no creativity in the kitchen at night.  I've popped in frozen pizzas or whipped up an egg sammie far too many times.  So tonight, I vowed to actually prepare a new meal.   And it turned out a-maz-ing (if I do say so myself).
5-Ingredient Butternut Quinoa
Ingredients (for two servings):
1 cup tri-color quinoa, measured dry and prepared per package directions

8 Bruseel sprouts, trimmed and sliced into quarters

1 cup baby carrots, sliced thinly

1/2 block tempeh, sliced

1 cup butternut squash soup
Directions:
Prepare quinoa per package directions.

Meanwhile, place sprouts and carrots in a wok with a little oil or Earth Balance and cook on medium until brown.

Add tempeh and soup to veggies and allow soup to thicken, stirring occasionally.  This should take about 5 – 8 minutes.

Plate quinoa and soup veggie mix on top. 

Serve and enjoy!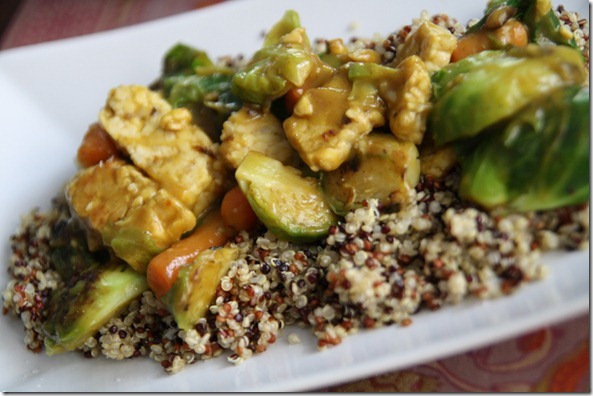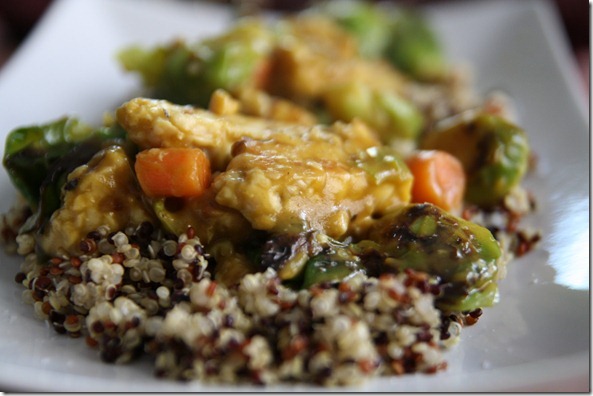 This meal was easier than assembling a crib, which is saying a lot (I have a theory that they make crib assembly super complex to test your fitness as a parent).
In other news… I got together with some girlfriend this afternoon for frozen yogurt.  We had a competition to see who had the heaviest bowl (price is by weight).  I came in a close second.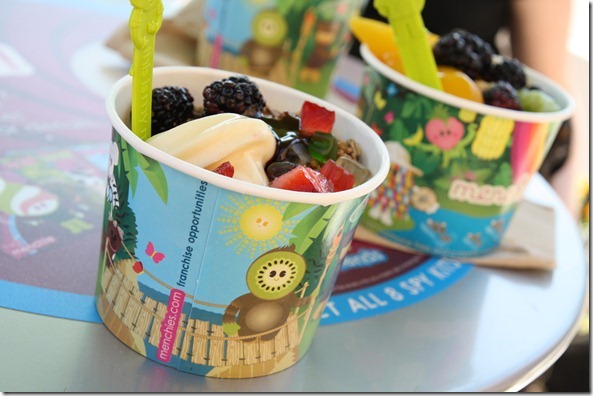 Froyo:  Candy toppings > Fruit.