What if wearing makeup was part of your job description?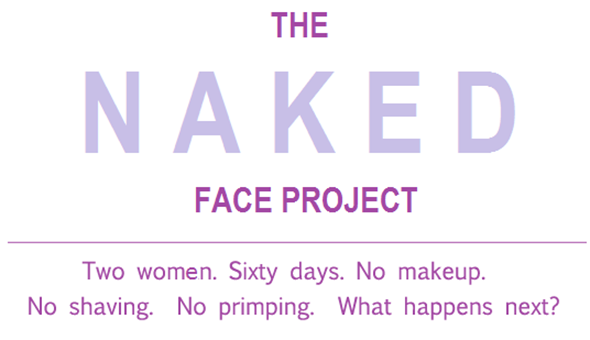 Please check out The Naked Face Project website and my introduction to TNFP to get a complete understanding of the intention behind the Project.
One of the common remarks that I've heard about TNFP is that I can't understand what it's like to have to wear makeup everyday because of my job.  And that's true – as a writer/secretary at the Husband's clinic, no one really cares what I look like at work.  The reality is that, whether it's right or wrong, some women's (and men's) jobs depend on looking and dressing a certain way.  That's why I approached Dion Lim, the WCNC 5:00 PM and 11:00 news anchor, to write a guest post about how makeup has influenced her self-perception, both on and off the screen.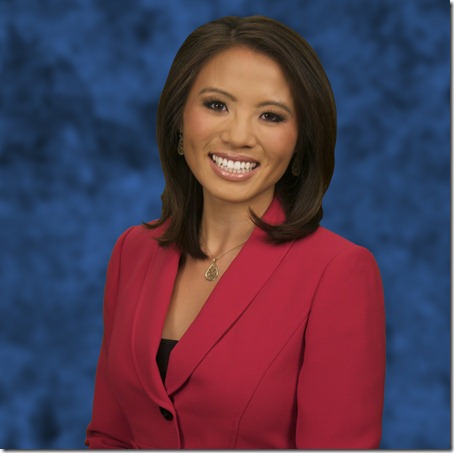 Take it away, Dion…
Dion says, "It's a ridiculous 10-step process involving eyelid primer, eye shadows, eye liner, fake eyelashes, mascara, skin primer, foundation, translucent powder, blush and bronzer. So afraid to ever be caught dead without even one part of my mask, I'd buy eyelashes in bulk online, and currently have a gross (yes, count 'em, 144) under my bathroom sink. I've been wearing the mask every single day for the past 10 years, and have got the application down to a science.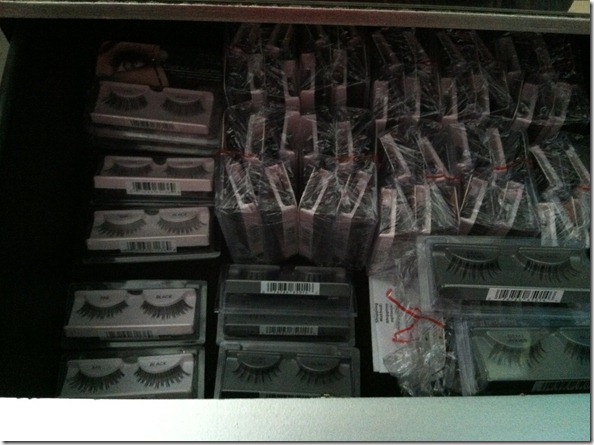 As a TV news anchor, I've always felt a pressure to be "on". To be the perfectly coiffed, Dion Lim, 5 PM and 11 PM anchor for NBC in Charlotte. I equated my success to not only working hard, climbing the TV news ladder, but by always bringing my "A" game, and looking professional and perfect.   As a result, whether at the gym, going through the Chick-Fil-A drive thru, or going down the driveway to get the mail, my mask was always on, in fears to disappointing viewers.
The mask was my way of convincing myself I was beautiful. Growing up as one of the few Asian Americans in a very white rural town in Connecticut where people liked to wear pastel-colored cropped pants with embroidered whales or lobsters on them wasn't easy. Add in a mother who constantly reminded me (and even liked to remind the eye doctor) that I had small Asian eyes – that just made it worse. As an overweight child with severe cystic acne, this was a recipe for low self-esteem. I remember at times, wishing and praying I could be white.
When I was in high school, I started playing around with makeup. My acne pocked skin would be plastered with concealers and foundation. My round cheeks, bronzed and contoured. Fake eyelashes to make my eyes look bigger. I suddenly didn't feel self-conscious and felt ready to face the world.  I got a boyfriend. I made older friends at school. I learned proper nutrition and lost weight. I took at TV class at school and had the confidence to get into TV news and be on-air.  The mask gave me confidence! Or so I thought. In reality, the mask just bred more insecurity that I wasn't adequate enough without it.
Fast forward to today, and let's face it. I work in an industry where looks play an important role. I've heard it all. News directors saying to my agent that I'm talented but not "distinctively stunning" enough to work in Los Angeles. Another news director once told me not to wear certain dresses because it makes me look "thick in the middle," despite the fact that I'm fit and a healthy weight for my size.  Even worse are the 1% of viewers who send cruel, judgmental emails attacking the way I look.
Makeup is part of the job.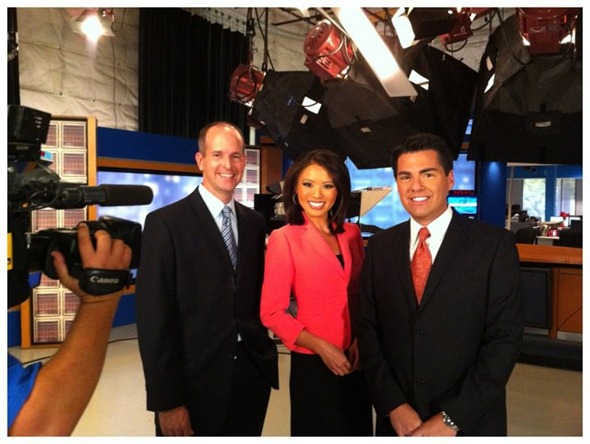 All of us TV anchors wear makeup, even the men. As my career progressed, viewers would comment on how pretty I looked when they stopped to chat with me at the supermarket or at the library. I would always downplay it, and say "…Oh, it's just the makeup." It always felt awkward to say "thank you," because I didn't really believe them.  Weren't they just referring to my makeup face? 
It took a long time for me to get over my fears. When I panicked about forgetting foundation on a vacation last year, it occurred to me that I was being held prisoner. How could I function without it? Should I try to go without it? Will I still have fun at the beach? Am I going to be treated rudely because of my looks? Heck, nobody would know me as Dion the news lady; I was 3,000 miles away from Charlotte. Without slaving away at the mirror in the morning, my husband and I had more time to do the things we wanted to. That vacation was the best vacation ever.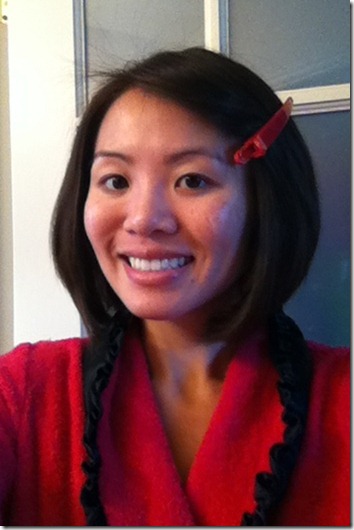 Rockin' her Naked Face
Back in the real world, gradually, I'd try going to spin class at the gym without the eyelashes. I ran into a co-worker who chatted with me just as she had the day before at work. She too was sans makeup and obviously very comfortable with it.  I'd try making a grocery run wearing only tinted moisturizer, nothing else. Bit by bit, I realized viewers still recognized me and still stopped to chat. Their perception of me didn't change one bit if I was wearing less makeup. Frankly, I started liking just being me. Not being tied to my powder compact and checking if my face melted in hot summer weather.
Do I still like getting dolled up when I'm not working? Of course, it's nice to feel glam. Do I still sometimes feel self-conscious without the makeup? Yes. But the difference now is I know I'm the same beautiful person with or without it. I feel free."
Does your occupation require you to engage in certain beauty habits?  How has this impacted the rest of your life?